If you want to use your credit card for recurring transactions or pre-authorize a future payment, you may need to sign a credit card authorization form.
What is credit card authorization?
Payment authorization verifies the amount a merchant will charge to the credit card. When authorizing credit card purchases, the merchant's payment terminal will communicate with your credit card's network provider to ensure that your credit card is a valid form of payment.
The process of credit card authorization is straightforward and typically looks something like this:
The merchant inputs the amount into the payment terminal.
The payment terminal connects with the payment processor.
Once connected, the payment terminal will require you to enter your PIN if you inserted your chip credit card.
Your transaction is either approved or denied.
A signature may be required if you swiped your credit card.
While the above scenario is the most common authorization method, keep in mind there are a few variables. With Canadian debit and credit cards, many issuers allow you to tap your card for purchases less than $250. There's no need to insert or swipe your card.
If the merchant terminal denies your card, it will usually tell you why, such as wrong PIN, insufficient funds, or exceeding your credit limit. However, it's not always obvious, so it might be something such as the merchant not accepting a particular payment network (Visa, Mastercard, American Express).
Authorization usually requires a bit more work for online payments. You'll need to provide the name on the card, the address of the cardholder, the expiry date and the security number (CVV), which is the three-digit number on the back of Visa and Mastercards or the four-digit number on the front of American Express cards.
If the transaction continues to decline on your credit card, you could try it again. If it fails a second time, try using a credit card on a different network or using your debit card.
What is a credit card authorization form?
Credit card authorization forms are a document/agreement that formally allows a merchant to charge your credit card at a later date, either for single-use or recurring transactions. The amount to be charged can be a predetermined fixed fee or variable based on the services used.
A credit card authorization form requires some general information, as follows:
Name of the cardholder
Billing address
Email address and/or contact info
Credit card number
Credit card expiration date
Account number (if applicable)
Amount to be charged (if applicable)
Signature
When to use credit card authorization forms
When setting up payments, there would have been a pre-authorized credit card payment agreement that you had an opportunity to review before giving your final authorization. Quite often, consumers quickly skim this digital document or just click "agree" since these forms can be quite long.
Services that charge you monthly — for example, your cellphone, streaming services and digital news subscriptions — are a common example of when you may use a pre-authorized payment agreement.
Hotel check-ins typically require a pre-authorized payment agreement (sometimes known as a hold). Even though you may have already paid for your room before arriving, the hotel will ask you to put a credit card on file to cover for any incidentals, such as additional charges to your room or damage. Holds can last for several days after you've checked out.
A few government agencies also use credit card authorization forms. Let's say you're renewing your passport by mail. There would be a payment section which would act as a payment authorization form. Once the government receives your passport application, they will charge your credit card.
Best Credit Cards in Canada
Compare all different credit cards side-by-side and find out the best card that will meet your need with special perks and benefits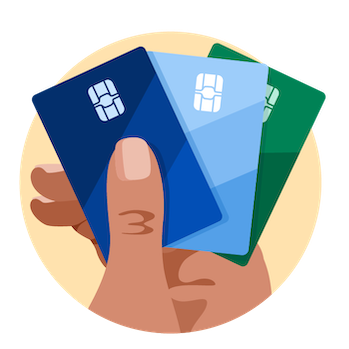 Alternatives to using a credit card authorization form
There are advantages to paying bills with your credit card.
Some recurring payments, such as internet and utilities, may allow you to pay in person at a store or your bank, or they may accept money orders or another method for transferring money. If allowed, you could potentially prepay your billing account so you have a negative balance. In this case, you wouldn't owe any money until you have a positive balance again.
Others methods, like automatic credit card payments, will also allow you to set up pre-authorized payments directly from your bank account to settle your credit card bill. Several services also allow you to use your credit card to pay rent.
These alternatives may require more work from both you and the merchant, which is why time-saving credit card authorization forms are often preferred.
Frequently asked questions about credit card authorization
How long do holds on credit cards last?
A credit card hold can last anywhere between a few minutes to 31 days, depending on the transaction type, merchant, and credit card network and issuer. Typically, a hold ends a few days after checking out of a hotel, returning a rental car, or paying for gas at a station pump.
Are credit card authorization forms safe?
Credit card authorization forms can help prevent credit card fraud, but make sure you thoroughly read and understand the agreement and only sign a form from a business you trust.
DIVE EVEN DEEPER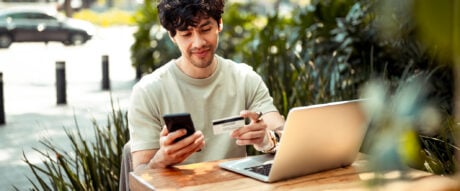 Following a schedule, using automated withdrawals and paying more than the minimum can go a long way.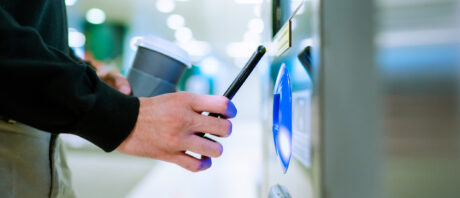 New technology continues to change the way Canadians make purchases. The use of contactless payments increased by 13% in 2020, according to a report from Payments Canada. Furthermore, approximately 37% of Canadian consumers surveyed said they avoided shopping at places that didn't accept contactless payments in 2020. Clearly, the COVID-19 pandemic heightened interest in contactless […]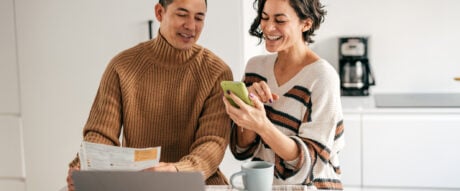 Have you ever forgotten about a bill and wound up paying a late fee or interest? You may want to consider automating your finances with pre-authorized debit payments. What is a pre-authorized debit? Pre-authorized debits (also called direct debits or PADs) are a way to set up recurring, automatic payments in advance. PAD agreements give […]