If you like to travel, frequently make purchases in foreign currencies, are a newcomer to Canada or are studying abroad in Canada, an international credit card may be a beneficial financial tool to have in your wallet.
Not only could an international credit card help you more efficiently manage your finances, but it may also come with perks that will save you money while shopping and travelling.
» BROWSE: Canada's best travel credit cards
What is an international credit card?
Like regular credit cards, international credit cards are a form of revolving credit. You get a grace period during which you can make purchases. But when your statement is due, you must pay back the entire balance or you'll be charged interest.
International credit cards are different from traditional credit cards because they're designed for people who travel regularly or make purchases in foreign currencies. Although most credit cards can be used in your home country and abroad, the perks you get with international credit cards can be handy for frequent travellers.
Benefits of an international credit card
Since international credit cards are often designed for travel, the perks that come with them are geared toward  those who fly or stay in hotels frequently. However, not every card offers the same benefits, so you need to decide which perks are most important for your specific needs.
No foreign transaction fees
When you make a transaction in a foreign currency, the charge posted on your statement is converted to Canadian dollars. The foreign currency conversion rate is set by a payment network, such as Visa, Mastercard or American Express, used by your card issuer.
In addition, many credit card issuers charge a separate foreign transaction fee of 2.5% of the purchase amount. You may not notice this fee since it's often rolled into the foreign currency exchange rate. However, some international credit card providers waive this fee, so you'd only pay for the transaction at the exchange rate set at the time of purchase. This applies to purchases you make abroad and online in a foreign currency.
Travel insurance
The cost of getting medical services abroad can be expensive. Fortunately, many international credit cards include travel medical insurance, which would cover you for trips to the doctor or emergency room. It would also provide coverage for major health problems, such as emergency surgery and overnight hospital stays.
Some international credit cards also provide extended travel insurance. This trip protection benefit would cover issues such as trip cancellation/interruption, flight delay, delayed/lost baggage, auto rental collision/loss damage, hotel/motel burglary insurance and more.
As with any other insurance policy, you need to read the fine print to find out exactly what you're covered for and the amount of coverage for each perk. With travel medical insurance, you may get coverage just by being a cardholder. However, with extended travel insurance, you usually need to charge a percentage or all of your flights or hotels to your card for your policy to apply. Again, it's up to you to know the details of your credit card insurance policies and apply them accordingly.
Airport lounge access
Another benefit that many international credit cards offer is access to airport lounges around the world. Depending on your credit card, you get a set number of visits or unlimited access to select airport lounges.
These lounges typically come with complimentary hot and cold food, drinks, comfortable seating and high-speed Wi-Fi. Some lounges even have beds, showers and massage rooms.
Without this card benefit, a lounge membership usually starts at $99 USD a year and an individual visit can cost $32 USD, so this benefit can be quite valuable.
Types of international credit cards
Although all international credit cards allow you to make purchases, it's important to be aware of the different types of international cards.
General credit card: You would make purchases with your card and repay the funds borrowed, along with any foreign exchange or transaction fees, when your statement is due.
U.S. dollar credit cards: A U.S. dollar credit card allows you to make purchases and payments in U.S. dollars. This is handy for people who frequently cross the border.
Foreign currency prepaid card: Some international cards allow you to preload money in different currencies. This is handy for people travelling to countries with other currencies.
Student/newcomer card: Many financial institutions have credit cards available for international students and newcomers, which can be used in Canada and abroad.
The benefits that come with each international credit card will differ, so you'll need to do your research.
Will my Visa, Mastercard or American Express card work in another country?
As long as the merchant accepts Visa, Mastercard or American Express, you'll be able to use your credit card overseas. That said, be aware of a few things.
Keep your credit card provider informed. Some credit card providers require you to inform them about your travels to prevent fraud. Your card may be blocked if you don't call them in advance.
Be prepared to also carry cash. While your credit card may be accepted internationally, it might not always help because many foreign merchants/countries still primarily operate on cash.
Transaction limits may apply. A few cards have daily transaction limits. Once you reach your limit, you won't be able to make any additional purchases on the card for that day.
U.S. gas stations need additional info. A ZIP code is usually required when paying at the pump at U.S. gas stations. If paying with an international credit card, input the three numbers in your postal code followed by two zeroes.
Do you need an international credit card?
While the benefits of an international credit card are clear, not everyone may need one. Generally speaking, it's worth getting this type of  card if you fall into one or more of these categories:
You frequently travel outside of Canada.
You make purchases online in foreign currencies.
You want specific benefits such as travel insurance or airport lounge access.
You want to earn points or airline miles on card spending that can offset your future travel costs.
How to get an international credit card
Since an international credit card is essentially the same as a traditional one, you can apply for it in person, over the phone or online on the card provider's website.
Each issuer sets its own criteria, but generally speaking, you'll need to meet the following requirements to be approved.
Be a Canadian citizen permanent resident, recently arrived international student, or temporary resident worker.
Be the age of majority in the province or territory in which you reside.
Meet the issuer's credit score requirements.
Meet the minimum individual or household income requirements set by the card provider.
If you don't meet the requirements for an international credit card, you may want to consider a pre-paid card that can be used internationally, or that offers rewards. Pre-paid cards are not lines of credit — funds must be deposited onto them prior to their use. As such, pre-paid card have more relaxed qualification requirements.
Frequently asked questions about international credit cards
Can I use my Canadian credit card internationally?
Yes, most Canadian credit cards can be used in other countries. However, depending on the card, you will likely pay a foreign currency conversion fee of 2.5%, and may pay a foreign transaction fee as well. Some international credit cards waive or discount these fees.
Is Visa or Mastercard better for international travel?
Both Visa and Mastercard are accepted around the world. The Visa network is generally considered to the most internationally prevalent. Before travelling abroad, check with locals or a travel agency about cards that might not be accepted.
DIVE EVEN DEEPER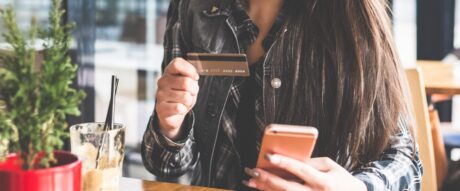 For anyone new to credit cards, deciding which card to apply for can be a little overwhelming because of the number of options. And each one has different requirements, perks, benefits, and fees, so where do you even begin? Start by thinking about the type of credit card that will match your needs and lifestyle. […]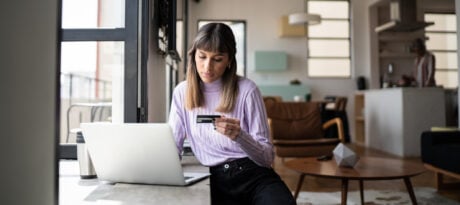 NerdWallet Canada's picks for the best credit cards include top contenders across numerous card categories. Compare these options to find the ideal card for you.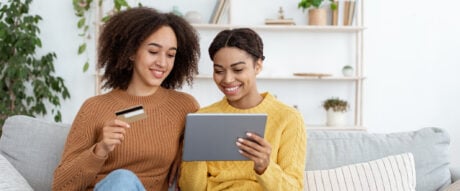 The best student credit cards in Canada have low fees and interest rates while still providing some perks and strengthening your credit profile.