You've been approved for your first credit card, and it's just arrived in the mail. While it's exciting to finally have one in your name, you don't want to abuse your new card. Knowing how to use it effectively will not only improve your credit score, but it'll also help you manage your finances. Here are some tips on how to use a new credit card like a pro.
Activate your card
As soon as your credit card arrives in the mail, you'll need to activate it. You can do this simple process via the financial institution's mobile app, online portal or phone. If you don't have an account yet, you'll need to set one up. Once you're logged in, you'll see instructions to activate your card. In most cases, it'll ask for your credit card number, expiry date and the card's security code (a.k.a. CVV).
Once you've entered all that information, you'll most likely be prompted about the optional balance protection credit card insurance. This insurance pays out a lump sum for various reasons, such as loss of life, involuntary unemployment and critical illness. To be realistic, this insurance is probably not worth the cost. You're better off saving that money and putting it into your emergency fund.
» MORE: How to apply for a credit card (and get approved)
Know how to make payments
Making payments with a credit card is easy, but if this is the first time you've ever done so, you may not be aware of your options.
Tap payments. When making purchases of $250 or less, you can tap your card on the payment terminal.
Mobile payments. Most financial institutions allow you to link your credit card to a digital wallet and use a mobile device, such as a smartphone or smartwatch, to make a payment. You would tap your device on the terminal to pay.
Chip and PIN. These days, most Canadian credit cards have a chip. When prompted, insert your credit card into the terminal and enter your PIN to confirm the payment.
Swipe. As a last resort, you can swipe your card on terminals. You may need to sign for the purchase when using this method.
Credit card authorization. Sometimes you may need to pre-authorize the use of your credit card to pay for recurring transactions or a future charge.
Which method you use doesn't matter since it's a personal preference. That said, not every merchant is set up for tap payments, so you may need to insert or swipe your card.
It's also worth noting that not all retailers accept every credit card network. For example, American Express might not be an available payment option.
Build your credit score
In case you didn't know, your credit score is a number between 300-900. This number is essential since it helps lenders determine how creditworthy you are. The higher your score, the more likely you'll be approved for a loan. Some of the factors that affect your credit score are directly tied to how you use your credit card.
In other words, if you focus on the following, you can improve your credit score.
Your payment history. Always try to pay your bills in full and on time. If you struggle with this, consider setting up credit card autopay.
Used credit vs. your available credit. The amount of credit you're using relative to what you have available is known as your credit utilization ratio. Try to keep this ratio low.
Credit history. This refers to how long you've had credit accounts open. By getting your first credit card, you're building your credit history.
Generally speaking, your credit score will increase if you don't max out your cards and always make full payments on time. However, don't stress if your score drops a few points, as that can happen occasionally.
» MORE: How to check your credit score
Best Credit Cards in Canada
Compare all different credit cards side-by-side and find out the best card that will meet your need with special perks and benefits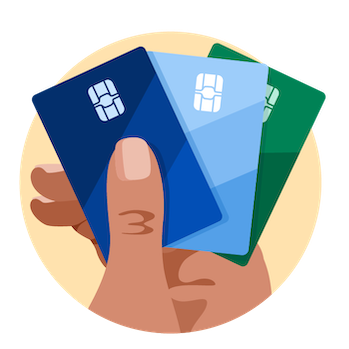 Get to know your benefits
Many types of credit cards come with a variety of benefits. Knowing what's available and maximizing your perks is something you should strive to do.
For example, your welcome bonus will have specific conditions. You might need to charge $3,000 to your card in the first three months of card membership. If you miss the spending criteria, you won't get your bonus.
Other benefits you'll want to pay attention to include:
Your earn rate. Some credit cards give you extra points or cash back when spending on specific categories.
Insurance. Whether it be travel insurance, mobile device insurance or purchase protection, specific conditions are required to qualify for your insurance. The Certificate of Insurance that comes with your credit card will list those requirements.
Third-party benefits. Some third-party perks, such as airport lounge access, roadside assistance and status upgrades, may require you to register first.
In addition, if you have a credit card that earns you loyalty points, you'll want to make sure you understand how the program works to maximize your credit card's value.
For example, if you're collecting travel points, redeeming those points for travel will likely give you a better return than redeeming them for gift cards.
Check your bills regularly
Your credit card statement will be sent to you physically or electronically once a month. It's a good idea to go over your bill line-by-line to ensure every transaction is accurate. This may sound tedious, but it's a good way to ensure that you're not a victim of fraud.
If there's ever a purchase you don't recognize, you'll want to investigate it immediately. If you're sure that you didn't make the purchase, contact your credit card provider's fraud department. They can open an investigation to see if you were a victim of fraud. They'll also issue you a new card, so no more unauthorized transactions can occur.
Understand your payments
All credit cards have an interest-free period of at least 21 days. When your statement arrives, it'll show you your current balance and when your payment is due. Technically speaking, all you need to do is make the minimum payment listed on your statement. However, you'll incur some hefty interest charges if you do that, and your credit utilization ratio could increase.
When used responsibly, credit cards are an incredible tool. You're essentially getting an interest-free loan that can come with great perks. However, if you abuse your credit cards, you could fall into a debt spiral. Always make your payments on time, and you'll be in good standing.
DIVE EVEN DEEPER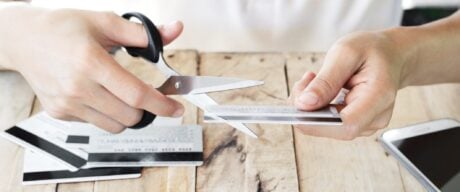 To cancel your credit card with minimal impact to your credit score, follow these step-by-step instructions.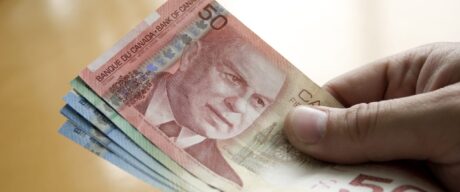 A cash advance is a short-term cash loan — an expensive one — taken against the credit line on your credit card. It includes ATM withdrawals, balance transfers, lottery tickets and more.