With the holiday season in full swing, Canadians are opening their hearts and wallets to shop for loved ones.
More than 4 in 5 Canadians (82%) plan to purchase gifts for friends and loved ones this holiday season, according to NerdWallet's 2022 Canadian Holiday Shopping Report. Nearly 3 in 5 of these holiday shoppers (59%) will use a credit card to pay for their holiday gifts this year. Almost a third (32%) will only use a credit card.
Charging holiday expenses to a well-chosen credit card can provide some valuable perks, even if you've budgeted and saved with your gift list in mind. Here are some tips for using credit cards to your advantage this holiday season.
1. Earn extra discounts
Using a cash-back credit card is like getting an extra discount on everything you buy — in exchange for making eligible purchases, you get a certain percentage of what you've spent back in cash. These cash-back rewards are often provided in the form of a statement credit, but in some cases they can even be transferred to a bank account.
If you're in the market for a new cash-back card, look for one that has a sign-up bonus or an accelerated earn rate for the spending category that encompasses the majority of your upcoming purchases. 
2. Fund your next vacation
With a well-chosen travel credit card and a specific vacation in your sights, your holiday shopping may result in points that will subsidize (or upgrade) your next trip. You can earn airline miles, hotel points, or broader rewards that are convertible to multiple programs or redeemable through specific travel sites. 
The more specific you are about the trip you want to use the points for, the better. This will help you choose a card with the most effective earning strategy.
3. Get rewarded for loyalty
If you regularly shop at a certain store or family of stores, charging your expenses to branded retail cards can result in a combination of extra discounts, cash back, and rewards points. If you do your holiday shopping at any of these stores, you'll reap even more benefits.
Retail cards can be easier to qualify for than other rewards cards, even if you have less-than-perfect credit, and they have low (or no) annual fees. But the rewards offered by retail cards are less flexible and interest rates can be higher.
4. Free extended warranties 
Wouldn't it be nice to know that your gift will keep on giving, even if it needs repair? Some credit cards will automatically extend the manufacturer's warranty if you charge the item to that card.
Warranty protection tends to only cover defects and only under certain circumstances. And depending on the credit card and the item/manufacturer, you may need to register the warranty with the credit card provider within one year of buying the item. If you're planning to make a major purchase, read your credit card's fine print so you know what's covered and how to make a claim.
5. Complimentary purchase protection 
While an extended warranty covers the cost of repair or replacement if an item is defective, purchase protection guards against loss, damage, or theft. This can be valuable if your recipient is particularly accident-prone or forgetful!
Purchase protection coverage typically lasts 90-180 days from the date of purchase, and it only comes with a few premium credit cards. If you have one of these credit cards anyway, they're great for charging expensive purchases, but not generally worth the annual fee just for the purchase protection.
6. Track your spending to stay on budget
Thirty-seven percent of 2022 holiday shoppers say they feel pressure to spend more money on holiday gifts than they're comfortable with, according to the NerdWallet report.
Putting holiday purchases on a credit card allows you to keep an accurate record of how much you've spent, so you can ensure everybody on your list is accounted for without going over budget.
Admittedly this goes two ways. For some people, the ease of whipping out plastic and charging gifts might not feel real, leading to overspending. It helps to download the app associated with your credit card so you can monitor your spending at a glance.
Tips for maximizing credit card benefits
Keep in mind that the attractive benefits mentioned above can only be realized if you're able to do these two important things:
Pay off your bill in full. Rewards credit cards are only rewarding if you pay your entire bill as soon as your statement arrives. Doing so means you'll take advantage of the interest-free grace period, and thus it costs you nothing (other than perhaps an annual fee) to use the card and get the points or perks. Carrying a balance and paying interest negates the value of your rewards.
Have a plan for your rewards. You never know when an airline, hotel, or store might devalue their points programs. If you're accumulating travel or retail-based points, make sure you redeem them too.
How to choose a credit card that rewards you for holiday shopping
Make a list. The earlier you can make a plan for your gift shopping, the less susceptible you'll be to impulse purchases and overspending. 
Review your existing credit card perks. Knowing the value of what's in your wallet will help you decide what expenses to charge to which cards (and at which stores), so that you can get the best reward for every dollar you spend. 
Apply for new cards with beefy bonuses. Cards with elevated sign-up bonuses can be extremely lucrative. Some credit cards require a minimum spend to qualify for the bonus, and major purchases like holiday gifts can help you meet these minimums. Other sign-up benefits to keep an eye out for include having the first year's annual fee waived.
DIVD EVEN DEEPER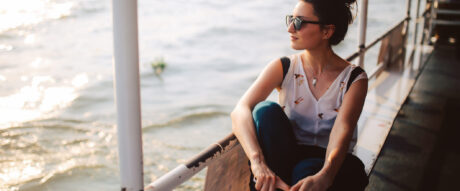 A common perk of travel rewards cards is credit card insurance, which can cover lost baggage and rental cars. Here's what is available and what to consider before signing up. Travel medical insurance Many travel credit cards come with some travel medical insurance. This is essential since health care can be very expensive in some […]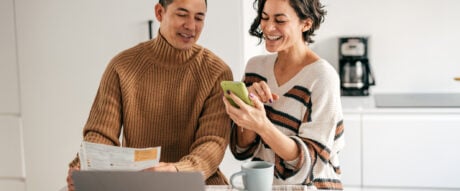 NerdWallet's picks for the best cash-back credit cards in Canada include top contenders across numerous categories. Choose the right one for your spending habits and financial goals.