Many Canadians are aware that they can earn rewards or cash back with the right credit card. What's less known is that many credit cards offer additional free benefits that can be incredibly valuable.
And it's not just the premium, hard-to-get cards either —  some low- and no-fee cards also offer impressive extras. Keep these in mind the next time you're shopping for a credit card, or check the fine print of your current card to see it offers these money-saving perks.
American Express Cobalt® Card
Our pick for the best travel card for daily spending and for 1:1 point transfers. Earn high rewards rates on everyday spending, a generous welcome bonus, comprehensive travel insurance coverage, and flexible point redemption.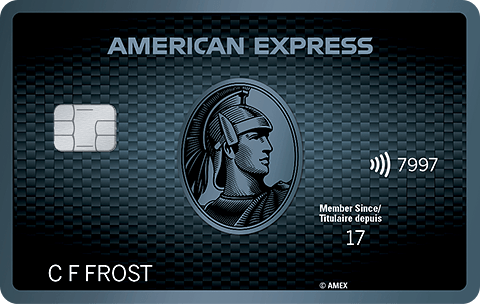 1. Travel medical insurance
More than one-quarter of 2022 holiday travellers (26%) are planning on travelling abroad, according to NerdWallet's 2022 Canadian Holiday Travel Report. If you're among these adventurers, know that some credit cards offer free out-of-province and out-of-country travel medical insurance, which will cover you in the event of a sudden injury or illness. In many cases, coverage is also extended to travelling companions, like a spouse or children.
Credit card travel insurance coverage can vary widely, typically around $1 million per trip, though some offer as much as $5 million. Pay attention to how many days you'll be covered and beware that fewer credit cards in Canada offer travel medical coverage to those 65 and over.
2. Flight cancellation/delay insurance
Many travellers live in fear of the voice over the loudspeaker informing them that their flight won't be taking off as scheduled. With this insurance, included free with some credit cards, you can get reimbursed for costs incurred when a flight is cancelled or delayed.
Eligibility requirements can vary by card so it's essential to read the fine print of your insurance allowances. Some card even include additional coverage for things that can go wrong when traveling, like lost or delayed baggage, mobile device loss or damage, and burglarized hotel rooms.
3. Extended warranty/purchase protection
Extended warranty and purchase protection are free perks often available even with no-fee credit cards. Purchase protection covers eligible items in the event of damage, loss or theft, often for 90 to 120 days from the purchase date.
Your credit card issuer may also extend the warranty of an item charged to your card by one (most common) or two years, at no extra cost to you. So, for example, if you buy a TV that comes with a one-year warranty and it breaks after a year and a half, your credit card's extended warranty insurance would cover the cost of repairs or a replacement.
4. Airport lounge access
Getting to kick their feet up in an exclusive airport lounge is one of the most coveted perks for frequent fliers.
Usually only available with premium cards, a credit card offering this perk may give you a complimentary membership to an airport lounge (though you'll have to pay for visits) or — even better — will include several free visits to a lounge on top of the membership.
Depending on the airport lounge program and airport, you could have access to jetlag-busting benefits like free snacks and beverages, Wi-Fi, comfortable seating and showers.
5. Hotel upgrades
A select few cards come complete with an annual free night award and also let you redeem points for free nights at participating hotels. Other cards offer benefits like hotel credits and room upgrades at eligible properties.
Those who hold certain cards, like those in the Visa Infinite program, may be able to take advantage of even more perks at select hotels, like complimentary continental breakfast and Wi-Fi, late checkout and more.
If you're looking for advice about where to stay and want some help with a reservation, some credit cards come with complimentary concierge service that will help you handle hotel bookings.
6. Rental car insurance
Paying for insurance can significantly increase the cost of renting a car. Before you shell out, check to see if the credit card you used to make the reservation offers complimentary collision and damage coverage for rental vehicles.
This protection typically covers expenses related to the damage, vandalism and theft of your vehicle (not someone else's car). Some cards will even cover personal effects in the car that are damaged or stolen.
Credit card rental insurance will have limits on the value of vehicles that can be covered, as well as a maximum number of days you'll be covered.