Nerdy Insight: When government bond yields dipped further in the first week of December, it meant the best mortgage rates in Calgary got even better. Five-year fixed mortgage rates, for example, fell below 4.9% at some lenders. That still means passing a tough mortgage stress test, but Calgary mortgage rates are about 70 basis points lower than they were in early November.
Rates updated: December 06, 2023
Lender

Lender Highlights

Rate

Payment

Term

Radius Financial

Strong mortgage features.
Very good monthly pre-payment.
Skip payment not available.
Very good annual pre-payment.

4.89%

5 yrs.

Term

Explore Now

MCAN

Strong mortgage features.
Very good monthly pre-payment.
Skip payment not available.
Very good annual pre-payment.

5.34%

3 yrs.

Term

Explore Now

MCAP

Strong mortgage features.
Very good monthly pre-payment.
Skip a payment.
Very good annual pre-payment.

5.44%

4 yrs.

Term

Explore Now

Radius Financial

Strong mortgage features.
Very good monthly pre-payment.
Skip payment not available.
Very good annual pre-payment.

6.05%

3 yrs.

Term

Explore Now

Equitable Bank

Strong mortgage features.
Very good monthly pre-payment.
Skip payment not available.
Very good annual pre-payment.

6.10%

5 yrs.

Term

Explore Now

B2B

Strong mortgage features.
Good monthly pre-payment.
Skip payment not available.
Very good annual pre-payment.

6.79%

1 yrs.

Term

Explore Now
Disclaimer: These rates do not include taxes, fees, and insurance. Your actual rate and loan terms will be determined by the partner's assessment of your creditworthiness and other factors. Any potential savings figures are estimates based on the information provided by you and our advertising partners. Mortgage Brokerage Licensed in ON #12984, BC #X301004, MB and AB. Homewise can pursue mortgage brokering activity in SK, NL, NS and NB.
Data source: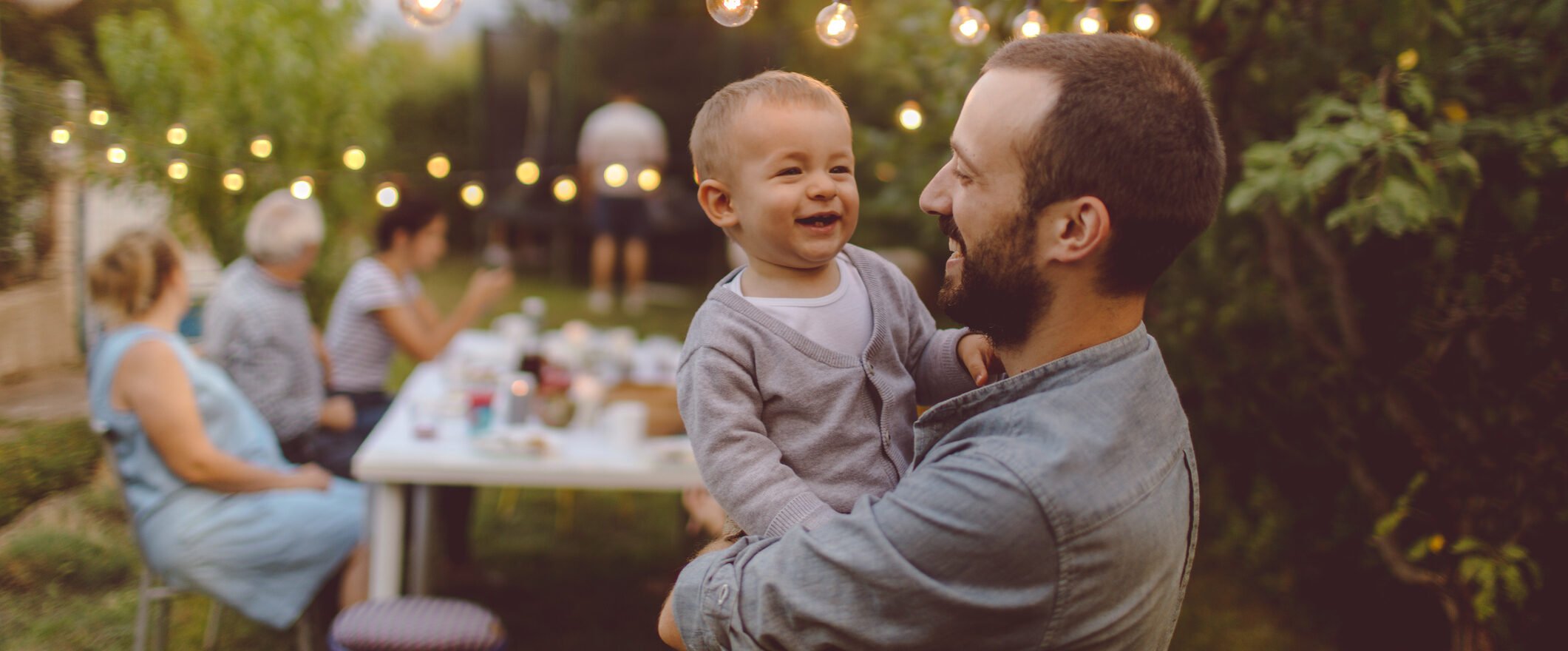 Best mortgage rates
Find the best mortgage rates in Canada.
Compare customized mortgage rates from Canada's best lenders and brokers for free – all in one place
Posted mortgage rates at Canada's Big Six banks
Rates updated: December 9, 2023
| | 3-Yr Fixed Rate | 5-Yr Fixed Rate | 5-Yr Variable Rate (Closed) | 5-Yr Variable Rate (Open) |
| --- | --- | --- | --- | --- |
| | 7.25% | 7.09% | 7.20% | 8.90% |
| | 7.24% | 7.09% | 7.20% | 10.50% |
| | 7.14% | 7.04% | 7.20% | N/A |
| | 7.30% | 7.14% | 7.20% | 10.50% |
| | 7.24% | 7.04% | 7.65% | 10.40% |
| | 7.14% | 7.04% | 7.35% | 8.35% |
Posted rates for closed mortgages with amortization under 25 years. Data source: Canada's major banks
Calgary mortgage rate update: December 2023
In the first week of December, government bond yields sank to their lowest levels in months, dragging five-year fixed mortgage rates down with them.
Five-year terms remain more affordable than one- and three-year terms, which puts Calgary mortgage shoppers in a real bind: A five-year term isn't overly attractive if rates are expected decline in the next year or two, but shorter-term options may be too expensive for many borrowers to qualify for.
According to the Bank of Canada, the average posted rate for a one-year, fixed-rate mortgage was an eye-watering 8.09% as of December 6. At an average posted rate of 7.24%, three-year fixed mortgage rates might be more affordable, but they require borrowers to pass the stress test at a brutal 9.24%. 
Don't let your bank's posted rates make you hyperventilate, though. They're meant to be negotiated down, and should be closer to the rates found on our table above. Lenders were offering five-year fixed rates below 4.9% on certain mortgage products as of December 7.
Variable mortgage rates remain elevated after the Bank of Canada held its overnight rate at 5% on December 5. With inflation and employment both slowing, it's possible that the Bank's rate hikes have come to an end. But the overnight rate, and variable mortgage rates, won't be reduced until inflation is firmly under control and heading toward the Bank's target of 2%. That may not occur until well into 2024.
The Financial Consumer Agency of Canada recently released a set of new guidelines for the country's mortgage lenders to follow when dealing with borrowers whose finances have been pushed to the breaking point by higher interest rates. If you're having trouble making your mortgage payments, or are having to make uncomfortable decisions to stay on top of your mortgage, reach out to your lender or mortgage broker immediately to find out what assistance or payment flexibility might be available to you.
Historical trend: New mortgage loans in Alberta
Calgary mortgage rate forecast
Variable mortgage rates
Variable rates are directly tied to the Bank of Canada's decisions regarding its overnight rate. The overnight rate won't be reduced until the Bank is confident that its previous overnight rate increases have thoroughly tamed inflation.
That's not likely to happen in 2023. In September, the Bank said it expects inflation to run significantly higher than its 2% target in the near term.
Fixed mortgage rates
Fixed mortgage rates are trickier to predict since they depend on investor activity in the government bond market. When bond yields increase or decrease over an extended period, fixed mortgage rates typically move in the same direction.
Some analysts expect fixed rates to decline somewhat during the fourth quarter of 2023, but larger decreases may not be in the cards until 2024.
Calgary Housing Market – September 2023 Update
Calgary's housing market had a scorching August, with sales hitting a new record for the month, according to the Calgary Real Estate Board.
Rising demand and decreasing inventory have resulted in higher prices across all property types. The benchmark price for detached properties in Calgary, $696,700, rose more than 10% year-over-year in August. The benchmark price for attached, row and apartment condo properties all increased by at least 10% over the same period.
Calgary home sales and price forecast
Expect prices and sales in Calgary to remain strong for the rest of 2023.
While the price of detached homes in Calgary may soon reach a point where many buyers will have trouble affording the required mortgages, less expensive property types, like condos and townhouses, should pick up the slack. Calgary, and Alberta as a whole, are experiencing a population boom that could apply greater pressure on the city's dwindling housing stock.
Affordable prices and high rents are also attractive to real estate investors, who may covet properties in Calgary for their profitability. The more properties that get snapped up by investors, the tighter the market will become.
Land transfer taxes in Alberta
Alberta doesn't charge home buyers a land transfer tax. Instead, home buyers must pay two registration fees as part of their closing costs:
The cost to register a transfer of title is $50 plus $2 for every $5,000 portion of the home's value.
The cost to register a mortgage is $50 plus $1.50 for every $5,000 portion of the mortgage amount.
Calgary first-time home buyer programs
There's currently only one assistance program available to eligible first-time home buyers in Calgary.
Attainable Homes Calgary (AHC) is a shared equity arrangement where eligible first-time buyers with at least $2,000 in down payment savings can borrow the amount needed to get to a 5% down payment.
However, AHC imposes conditions that may not be workable for some homebuyers, including a 75% cap on how much of the proceeds of a future home sale the buyer is able to keep.
First-timers in Calgary can also make use of federal programs like the First-Time Home Buyer Incentive, the Home Buyers' Plan and the First Home Savings Account.
Guide to Calgary mortgage rates
Types of lenders in Calgary
Mortgage lenders in Calgary tend to fall into four categories, which include:
Types of mortgages in Calgary
Fixed-rate mortgages
With a fixed-rate mortgage, the rate stays the same for the duration of the mortgage term, even if rates fluctuate.
Fixed rates provide certainty, which can make them easier to budget around than variable mortgage rates. That certainty comes at a price, though: Outside a few exceptions, fixed rates have historically been higher than variable rates.
Variable-rate mortgages
Variable mortgage rates rise or fall depending on which direction your lender's prime rate moves. Depending on the state of the economy, a variable rate can increase or decrease multiple times during a mortgage term.
Variable rates are risky, which is why they're typically lower than fixed rates. In a high-inflation environment, when lenders' prime rates are driven upward by increases to the Bank of Canada's overnight rate, variable mortgage rates can skyrocket.
» MORE: The difference between fixed- and variable-rate mortgages
Hybrid-rate mortgages
If you take out a hybrid-rate mortgage, a portion of your mortgage is subject to a variable rate and another portion is at a fixed rate of interest. Hybrid mortgages can dampen the impact of fluctuating interest rates in a particularly turbulent economy, but they tend to be more difficult to transfer between lenders.
Insured and uninsured mortgages
If you buy a home for under $1 million, and your down payment is less than 20% of the purchase price, you must purchase mortgage default insurance, which adds to the cost of your loan. In these cases, you'll be getting an insured mortgage.
If your down payment is greater than 20%, or you're buying a home where a 20% down payment is required, like an investment property or a home worth $1 million or more, insurance is not required. In this scenario, you're getting an uninsured mortgage.
Insured mortgage rates tend to be lower than uninsured mortgage rates.
Short-term and long-term mortgages
Short-term mortgages typically last five years or less. Long-term mortgages last over five years. With a shorter term, you'll need to renew your mortgage sooner, which can provide flexibility, but it can also increase risk if rates are trending upward as your renewal date approaches.
Closed and open mortgages
The primary difference between closed and open mortgages is that you can pay off an open mortgage whenever you like and not pay a penalty. If you have a closed mortgage and make additional payments that go beyond your pre-payment allowances, you'll be penalized for breaking your mortgage.
Closed mortgages often offer better rates than open mortgages. But an open rate mortgage may be a good option if you think you may be able to pay off your mortgage early.
» MORE: Understanding open and closed mortgages
How Calgary lenders determine mortgage rates
The mortgage rate you're offered by a lender in Calgary will be based on two primary factors: one based on the state of the economy and one based on your financial situation.
Economic factors
Variable mortgage rates are influenced by the Bank of Canada's overnight rate. When the overnight rate increases or decreases, a lender's prime rate follows suit. Variable mortgage rates are based on a lender's prime rate, so as the prime rate rises or falls, so do variable rates.
Fixed mortgage rates are determined by activity in the government bond market, particularly the yields on one-, three- and five-year bonds. Fixed mortgage rates follow the movement of those yields.
Your financial situation
Factors specific to you also affect the rates you're offered. These include:
Your credit score.
Your income.
Your total debts.
The loan type you choose.
The amount you're borrowing.
The term length and amortization period of your loan.
Lenders look for signs of risk when assessing these aspects of your finances. The riskier they perceive you to be as a borrower, the higher the rate they're likely to offer you.
How to qualify for a lower mortgage rate in Calgary
Some of the mechanisms that shape mortgage rates are beyond your control, but there are steps you can take to possibly qualify for a lower rate. For example, you can try:
Improving your credit score. A higher credit score generally results in better loan offers. Get a better score by eliminating existing debt and paying future bills in full and on time.
Increasing your income. It's not always easy, but any additional income you can earn will improve your financial position. Lenders look at your income to assess your ability to afford a mortgage.
Decreasing your total debts. Lenders consider your total debt load when determining your mortgage rate. Pay down personal loans, student loans or other types of debts if you can.
Consider all your mortgage options. See if adjusting the loan type, the term length or the amortization period of your loan could result in you being offered a better rate.
Factors that affect mortgage affordability in Calgary
A home's price and the rate you're offered aren't the only factors that affect how much mortgage you can afford. You'll also have to account for the following components, which play a role in all mortgages.
Debt service ratios
Lenders use debt service ratios to determine how much of your income goes toward paying debt. If those ratios are too high, you may not qualify for the mortgage amount you need.
Car loans, credit cards and lines of credit are all examples of debt that require regular payments. Decreasing some of these balances, or relying less heavily on credit, can help you lower your debt service ratios.
The mortgage stress test
You will have to pass the mortgage stress test if you want a home purchase funded by a federally regulated financial institution.
The rules of the stress test say you must qualify for a mortgage at a minimum qualifying rate of either 5.25% or the rate you're offered plus 2%, whichever is higher. If a lender offers you a rate of 5%, for example, you'll have to demonstrate you can afford the same mortgage at 7%.
You may be able to avoid the stress test if you apply for a mortgage with a lender that is not federally regulated, like a credit union.
Your down payment
Your down payment is a critically important factor in determining mortgage affordability. The more you can put down, the less you'll need to borrow. Your monthly mortgage payment will likely be smaller, and you'll pay less in interest.
Mortgage term
The term is the length of time your mortgage contract is valid. In Canada, mortgage terms can run anywhere from six months to as long as 10 years.
Chances are that your mortgage will have multiple terms during the amortization period until you pay it off in full. Once your mortgage term ends, you can pay your loan off in full, renew it or refinance it.
Amortization period
A mortgage's amortization period is the time it will take to pay off the loan in full. In Canada, the most common amortization period is 25 years. If your down payment is less than 20%, you can't have an amortization beyond 25 years.
If your down payment is greater than 20%, you may find some lenders willing to offer amortization periods of up to 35 years.
Why would you want a longer amortization period? The longer your mortgage lasts, the smaller your monthly payment will be. You'll pay more in interest, but that might be a worthwhile trade-off if it helps you keep your home.
How to compare mortgages from Calgary lenders
Compare APR
The annual percentage rate (APR) includes fees and closing costs the lender may charge in addition to the interest rate. A lender offering the lowest rate may actually have a higher APR due to those additional costs. Comparing APRs is the easiest way to see the complete cost of each offer.
Compare similar mortgages
For a comparison to be useful, the mortgages should have the same term, amortization period and payment frequency.
When looking for the best mortgage rates in Calgary, also consider:
Ease of application.
Customer service.
Any other fees not included in the APR.
There's more to mortgage shopping than the interest rate
Scoring a low mortgage rate might be a home buyer's prime motivation, but getting the lowest rate doesn't necessarily mean you're getting the best mortgage for your needs.
For example, you could opt for a fixed rate, which might cost more than a variable rate, if you're more comfortable with the certainty that your rate won't increase during the term.
Or, if you expect to come into a sizable sum of money soon (via an inheritance, for example), paying a higher rate for an open mortgage, which allows you to pay it off early without penalties, could be worth it.
Frequently asked questions about Calgary mortgage rates
What are the current mortgage rates in Calgary?
Both fixed and variable mortgage rates are high in Calgary right now. As of September 21, some lenders are offering five-year fixed rates below 5.5%, but a variable rate will almost certainly cost you more than 6%.
When will Calgary mortgage rates come down?
Some analysts expect fixed mortgage rates to soften a little before the end of 2023, but variable rates are likely to stay pinned to the clouds until well into 2024.