In most cases, you'll need to pass a mortgage stress test if you want to buy a home in Canada.
It's based on simple math, but the stress test can complicate things for home buyers by limiting the size of the mortgage they can qualify for.
If you're getting ready to buy a home, refinance your mortgage or transfer it to a new lender, you need to understand what the mortgage stress test is all about.
What is the mortgage stress test?
Because Canadians have to renew their mortgages several times before they amortize, there's always a risk that the interest rate they renew at will be higher than the one they originally agreed to. The mortgage stress is meant to assess a home buyer's ability to keep making their mortgage payments at a higher interest rate.
The stress test became mandatory for mortgages offered by federally regulated lenders in 2018. All Canadian home buyers are obligated to undergo the mortgage stress test when applying for a loan with these lenders, even those who have a down payment of 20% or more.
Refinancing a mortgage, taking out a home equity line of credit, or switching to a new lender also require passing a mortgage stress test.
Calculate your qualifying rate — and what it could cost you
With the mortgage stress test, the mortgage rate offered by a lender is only part of the equation. The key figure in all of this is the "qualifying rate," also known as the higher interest rate at which you'll be stress tested.
As of June 1, 2021— the date of the most recent mortgage stress test adjustment — the minimum qualifying rate is either 5.25% or the mortgage rate you've been offered plus an additional 2%, whichever is higher [1].
Let's say your lender offers you an interest rate of 3%. In that case, your qualifying rate would be 5.25%. But if you're offered a 4% rate, your qualifying rate for the stress test would be 6%.
To calculate the difference between an offered rate and a qualifying rate, all you need to do is play with a mortgage calculator:
First, plug in some numbers based on a typical mortgage rate — something between 4% and 5% just to be safe — and see what your monthly mortgage payment is.
Then run another calculation with a mortgage rate that's 2% higher. Could you afford these much higher payments?
If the cost of the qualifying rate breaks your budget — even though you may never actually pay a rate that high — you won't get approved for that particular mortgage. You'll have to increase your down payment or find a less expensive home and take out a smaller loan.
Avoiding the mortgage stress test
Considering how Canada's mortgage stress test can limit borrowing, you might be asking yourself, "Is there any way to avoid this thing?"
In most cases, the answer is 'no.' The stress test is a requirement of mortgage lending at most Canadian financial institutions.
Unregulated private lenders are an exception; they won't necessarily make you pass one. Credit unions may use the stress test as an evaluation tool, but not as a deciding factor. If you're making a down payment of at least 20% with some credit unions, you may not be stress tested at all.
Otherwise, expect the stress test to be a significant part of your mortgage and homeownership journey.
DIVE EVEN DEEPER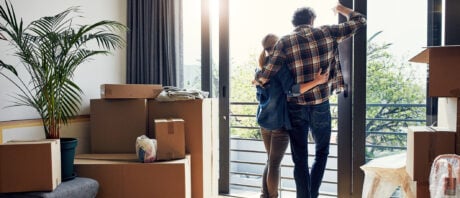 When Canada's real estate market screeches to an unexpected halt, it's fair to wonder if a housing crash is on its way. But full-on market crashes are rare. When home sales and prices fall after an intense period of growth, a correction — a return to whatever "normal" means for Canadian housing — may be […]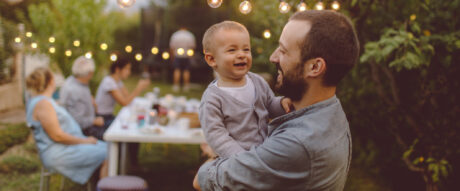 Two important components of any mortgage are the amortization period and the mortgage term. Not only do these two factors determine when you'll become mortgage-free, but they also will help define your overall costs, interest rates and monthly payments. To put it simply — an amortization period is the total length of time it takes […]