Anyone who has a fixed-rate mortgage and has seen interest rates drop over the years has likely wondered if there's a way for them to take advantage of current market conditions. The obvious solution would be to break your mortgage, but that could come with high fees. Fortunately, there's another cheaper solution: a blend-and-extend mortgage.
Get your lowest mortgage rate with nesto
Stay on the bright side of mortgages with Canada's leading digital mortgage lender. Secure your commission-free, low rate guarantee mortgage with nesto today.

What is a blend-and-extend mortgage?
A blend-and-extend mortgage is when you take your current mortgage rate and combine it with a new one. You're technically keeping your existing mortgage but extending the term and getting an interest rate that's somewhere between your old mortgage rate and current rates.
Since you're not breaking your current mortgage contract, you wouldn't be charged a prepayment fee. That said, you may have to pay some administrative fees. With your new blended mortgage, you'd have a better interest rate, so you'd save money.
In addition, blended mortgages allow you to access the equity in your home before your current mortgage term is up.
» MORE: What's the difference between a fixed and variable-rate mortgage?
Best Mortgage Rates in Canada
Compare Canada's top mortgage lenders and brokers side-by-side and find out the best mortgage rates that will meet your need
Blend-and-extend vs. blend-to-term
Most financial institutions offer blended mortgages, but they don't actively promote them. However, if you were to call your lender and ask them about your options, they would explain the two types of blended mortgages available and how they can save you money.
Blend-and-extend mortgage
This is the most common blended mortgage, where you blend your existing interest rate with the current rate offered. At the same time, you'll extend your term.
For example, let's say you have a fixed-rate mortgage at 3.5% and you still have three years left remaining on a five-year term. Now, let's assume current fixed mortgage rates are around 2%. If you were to blend and extend your mortgage, you'd get a rate somewhere in-between the two rates, so around 2.79%. Your term would then be extended by two years to go back to a five-year term.
Blend-to-term mortgage
With blend-to-term, you still get a blended interest rate, but there's no time added to the term. If you have two years left on your term, your new extended rate would last for that period only. Once your term is up, you would get a new mortgage.
It's hard to say which type of blended mortgage is better. If you're looking for stability, then go with blend-and-extend. Alternatively, if you think rates will continue to fall, blend-to-term would allow you to shop around for the best rates when your term is up.
Pros and cons of a blended mortgage
Even though the advantages of a blended mortgage are often clear, there are some disadvantages to consider, too. Always take a look at the pros and cons before you make your decision.
Pros of a blended mortgage
No penalties. Since you're not breaking your mortgage, you won't be charged prepayment fees.
Lower interest rates. You can take advantage of mortgage rates that are lower than what you're currently paying.
Get access to equity. You can unlock some of your home's equity, which can be used to pay for anything else.
Cons of a blended mortgage
Less flexibility. If you get a blended mortgage, it can't be transferred to a new property if you move.
It may not be the cheapest option. Depending on your mortgage contract, it may be cheaper to pay the prepayment fee and get a new mortgage.
Impossible to say which option is best. Since interest rates can change at any time, no one will be able to tell you if a blend-and-extend or blend-to-term mortgage will be cheaper.
Alternatives to a blend-and-extend mortgage
When looking at blended mortgage alternatives, you need to consider why you want a new mortgage. For most people, it's either to get a lower mortgage rate or to refinance. Once you know your reasons, selecting an option becomes a lot easier.
Break your current mortgage
If interest rates have fallen considerably, you could just break your mortgage. The fee you pay is in your contract but would be based on either three months' interest or the interest rate differential, which depends on whether your mortgage is open or closed. If the money you save by getting a new mortgage is more than the fee, then making the switch makes sense.
Get a home equity line of credit
If your goal is to unlock equity, it may be easier to get a home equity line of credit (HELOC). This is a revolving line of credit that's secured with your home. With a HELOC, you could access up to 65% of your home's value. There might be admin, legal and appraisal fees involved, but once set up, you'll make interest-only payments on any funds you've borrowed.
A blend-and-extend mortgage is popular when interest rates have dropped. However, if rates are on the rise, you may want to consider your other types of mortgage options.
DIVE EVEN DEEPER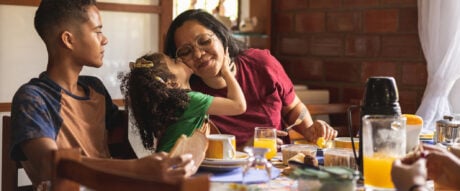 Mortgage renewal is an opportunity at the end of a mortgage term to negotiate the conditions of your contract, such as the interest rate, payment schedule and more.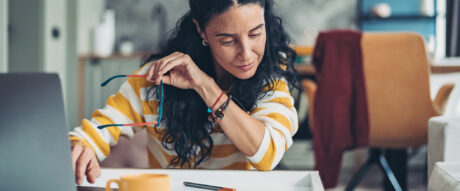 Canadians have six options for mortgage payments: monthly, semi-monthly, bi-weekly, accelerated bi-weekly, weekly and weekly accelerated. Accelerated payments help you pay off your mortgage faster.