Current Calgary mortgage rates
Why compare mortgage rates in Calgary?
Even though home prices in Calgary are low compared to those in Canada's other large real estate markets, you'll want to save as much money as possible on your next mortgage. Comparing the rates offered by different banks and brokers is one way to do that.
Comparing mortgage interest rates can help you understand the impact of even a few percentage points on the size of your monthly mortgage payment and overall cost of your next home loan. Comparing rates can also illustrate the effects of choosing either a variable- or fixed-rate mortgage product, and help you decide which one is right for you.
Finding attractive rates from a few mortgage lenders is just the first step, however. You'll also want to compare loan details, including prepayment options, fees, and potential penalties. These features all impact the total cost of your mortgage over the lifetime of the loan; depending on how your home ownership journey shakes out, they can be just as important as the interest rate you choose.
How to get the best mortgage rate in Calgary
Whether you're buying in Calgary, Edmonton, Red Deer or some other community in Alberta, following these tips will put you in a position to get the best possible mortgage rate.
1. Save up a significant down payment
A bigger down payment means you'll have more equity on day one of home ownership. It also means you can borrow less, and smaller mortgages are less risky in the eyes of a lender — exactly what you want when trying to score a lower interest rate. Proving that you have the ability to save a substantial amount of cash may signal to lenders that you know how to prioritize your spending, too.
2. Strengthen your credit score and lighten your debt load
When lenders encounter a low credit score, they generally come to two conclusions: Either the person has difficulty keeping on top of their debt obligations or they have a short, untested credit history. Either scenario could make a lender think twice about offering you a mortgage, let alone one with a low interest rate.
If you have a strong credit score, but are carrying lots of debt, lenders may still be hesitant to offer you a competitive rate because your credit utilization ratio is too high. (It's recommended that this ratio be no higher than 30-35%.) Lenders may even ask you to completely pay off one or more of your outstanding balances before they can make you a reasonable offer.
Paying off a substantial chunk of debt with little notice can be difficult to do, so it's best to whittle your debt down before reaching out to a lender or mortgage broker. It should make the pre-qualification process easier.
3. Consult a mortgage broker
Using a mortgage broker can lighten the burden of hunting for the best mortgage rate. Experienced mortgage brokers have relationships with multiple lenders and can compare their offers with your homeownership goals in mind.
Working with a broker isn't legally required. You can always fund your next real estate purchase in Calgary by working with one of Canada's Big Six banks or an alternative lender. But these institutions will only offer their own products.
A mortgage broker can advocate on your behalf when dealing with lenders. Brokers can negotiate lower rates and better terms for their clients, and when they know a person's personal and financial history — the good, the bad and the improving — they can use that information to convince a lender of their client's creditworthiness.
Where can you get a mortgage in Calgary?
Being a large city with an active real estate market, Calgary has no shortage of financial institutions that offer mortgages, including:
Canada's major banks: RBC, TD, BMO, Scotiabank, CIBC and National Bank.
Alternative lenders like True North Mortgage, Paradigm Quest, MCAP, and First National.
Private lenders including MortgageTree, Freedom Capital, and Private Capital Mortgage Ltd.
You can also consider applying for a mortgage with one of Alberta's many credit unions, including Servus Credit Union, connectFirst Credit Union, and Bow Valley Credit Union.
Credit unions often offer their members competitive interest rates, and if borrowers can provide a down payment of at least 20%, they may not have to pass the mortgage stress test when applying for a home loan.
The Calgary, Alberta housing market
In January 2023, the benchmark sale price of a detached home In Calgary was $622,800, up just slightly from what it was in December 2022 but 6.7% higher than it was a year before.
The minimum down payment required for a detached home worth $622,800 is $37,280.
The benchmark price of condo units sold in Calgary in January was $277,600, 9.7% higher than in January 2022. Purchasing a property at this price would require a down payment of at least $13,880.
Frequently asked questions about Calgary mortgage rates
Will mortgage rates go up or down in Calgary in 2023?

Home buyers in Calgary may have to deal with elevated variable mortgage rates until at least mid- to late-2023. If the Bank of Canada is right in thinking inflation will decrease to 2-3% later this year, it can start reducing its overnight rate, which will bring down variable mortgage rates. In response to falling yields on government bonds, fixed mortgage rates experienced a modest decline in February 2023, giving buyers in Calgary some rate relief.
Is 5% a good mortgage rate in Calgary?

As of February 7, 2023, multiple lenders in Calgary were offering fixed-rate mortgages with interest rates below 4.5%, so paying a 5% fixed-rate could mean you're spending more than you have to. But with variable-rate mortgages being as high as they are, finding a lender in Calgary who offers a 5% variable would be a fairly good deal.
DIVE EVEN DEEPER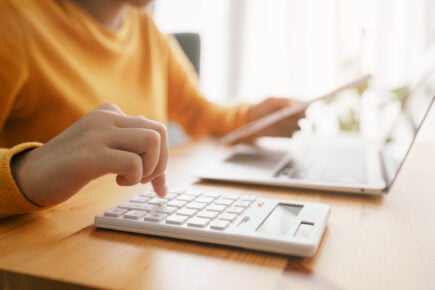 Use this free Alberta mortgage calculator to estimate your monthly mortgage payments, and see how rates and amortization affect total cost over time.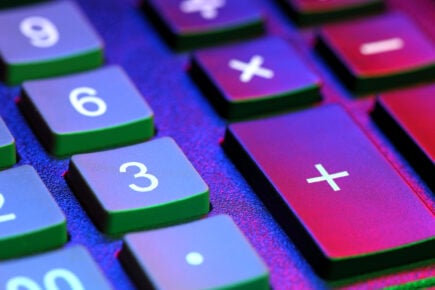 Use this mortgage affordability calculator to estimate how much house you can afford. See how budget, down payment, and debt ratios affect mortgage affordability.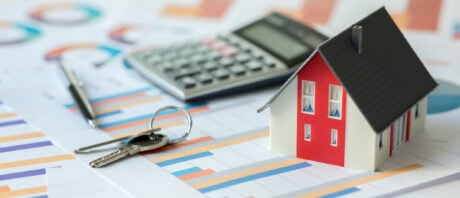 Compare Alberta mortgage rates from Canada's top lenders and brokers in minutes. Easily find the best mortgage rate for your needs.