Significantly reducing your home's energy consumption will likely require more than switching to LED lightbulbs or adjusting your thermostat.
Several federal, provincial and municipal incentive programs, including the Greener Homes Grant, can reduce the cost of making your home more energy efficient. Let's find out more about them.
» MORE: Steps to take before buying a house
What qualifies as a "green" home?
Residences that are specifically designed or retrofitted to use less energy, water and natural resources compared to standard homes are often referred to as "green homes." Not only do green homes benefit the environment, but they often lead to lower utility bills and increased comfort.
Some builders construct homes and residential properties following green principles from the start, which could allow them to get a green rating or certification, or help them qualify for benefits such as discounts on mortgage insurance.
Even if your home wasn't built following green principles, it's possible to make updates to increase efficiency. Those updates aren't always cheap, but they're easier to pay for with a little help from the government. 
Programs and incentives for a greener home
Canada Greener Homes Grant
The Canada Greener Homes Grant is available to homeowners who want to retrofit their primary residence. All homeowners are eligible, regardless of where they live, as are Indigenous governments and housing organizations. Homes built less than six months ago are excluded.
The Canada Greener Homes Grant offers two main benefits:
Get up to $600 toward the combined costs of your pre- and post-retrofit evaluations, as performed by a registered energy advisor.
Get up to $5,000 for eligible retrofits.
That's a total of $5,600 for completing certain energy-efficient upgrades. However, you'll need to follow specific steps to qualify for the grant.
Book an EnerGuide evaluation to explore what upgrades might make sense for your home. An energy advisor registered with Natural Resources Canada (NRCan) will evaluate your home and recommend retrofits to undertake.
Use your evaluation report to decide which upgrades to make. Note that installations and upgrades to mechanical and electrical systems must be handled by licensed professionals, and you'll need to keep receipts for all the work.
Hire the proper professionals to execute your renovation, and schedule a time to have the project or projects completed.
Book a post-retrofit EnerGuide evaluation, which will assess the energy savings due to the upgrades. You'll upload your evaluation and all receipts from the work for NRCan to review.
Confirm your total costs to receive your grant funds from the Greener Homes Initiative. The grant amount is not taxable, and you don't need to declare it as income.
Green home loan programs
If you don't have the ability to pay for energy-efficient upgrades up front and wait to be reimbursed by the Green Homes Grant, consider some of these available green home financing programs:
Greener Homes interest-free loan: This interest-free loan provides up to $40,000 to help homeowners pay for energy-efficient upgrades. The minimum loan amount is $5,000. All loans must be repaid in 10 years.
Ottawa Better Homes Loan Program: This pilot program by the city of Ottawa provides homeowners low-interest loans worth up to $125,000, or 10% of the current value of their home, whichever is less. Loans must be repaid in 20 years. Eligible projects include adding electric vehicle chargers and rental suites.
Clean Energy Improvement Program: The Clean Energy Improvement Program provides Alberta homeowners in participating municipalities with low-interest financing for home renovations. CEIP allows them to pay back these loans through increases to their municipal property tax bills. One unique feature of this program is that it can be tied to the property instead of the owner. That means if you sell, you may not be required to pay back the loan.
Toronto Home Energy Loan Program: Toronto has enhanced its existing Home Energy Loan Program by offering or low-interest loans of up to $125,000 for energy-efficient home upgrades. For 2023, interest rates were between 4.49% and 4.97%. Loans for some projects can be paid back over 20-year terms.
RBC Energy Saver Loan: When you use a fixed-rate installment loan of more than $5,000 to purchase eligible green products, such as energy-efficient appliances, RBC will give you 1% off the loan's interest rate or a $100 rebate on a home energy audit.
Green home rebates
Depending on your province and energy provider, you may qualify for a rebate on certain energy-efficient products. Some Canadian energy-rebate programs include:
Rebate details and deadlines often change, so it's important to double-check to make sure you qualify. In addition, you often need to choose specific products to qualify for rebates, so be sure to confirm that your planned retrofit matches the rebate's requirements before making any upgrades.
» MORE: Home inspection checklist for buyers and sellers
Why retrofit a home to be more green?
A green home can save you money and help you feel better about your resource consumption.
Economic benefits
Some homeowners go green to pursue an immediate financial advantage. For example, new single-family homes that are certified through Built Green Canada may be eligible for a mortgage loan insurance refund of up to 25%.
Additionally, improvements like energy-efficient appliances, windows or doors could help you save money on your monthly water, electricity and gas bills. A green home could also be a way to attract more buyers if you ever sell your home — and potentially increase its selling price.
Environmental benefits
The other advantage of a green home is that it reduces your overall impact on the environment. Green homes typically feature appliances and construction materials that produce fewer emissions and use energy more efficiently, resulting in a smaller carbon footprint. Lower-flow toilets can significantly reduce the amount of water your home uses each day and certain improvements can enhance air quality.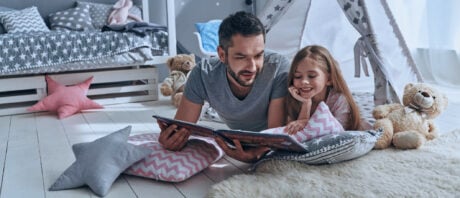 Various Canadian grants and assistance programs provide financial incentives that can make it easier and more affordable to buy your first house.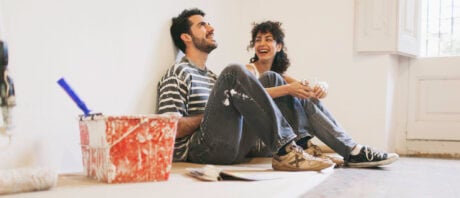 A home equity loan, also known as a second mortgage or add-on mortgage, lets you borrow against the value of your home.