Many or all of the products featured here are from our partners who compensate us. This may influence which products we write about and where and how the product appears on a page. However, this does not influence our evaluations. Our opinions are our own.
HSBC mortgage at a glance
HSBC, which has been serving Canada since 1981, provides multiple financial services and products, including mortgages, credit cards, bank accounts and wealth management.
HSBC mortgage key features
HSBC mortgage loan types
HSBC offers a traditional mortgage, a mortgage combined with a home equity line of credit (HELOC) and a standalone HELOC.
HSBC credit card holders can use HSBC Rewards points to pay down an HSBC mortgage.
HSBC offers special mortgage rates to people who switch their eligible mortgage to HSBC.
Provides mortgages to newcomers to Canada.
HSBC Traditional (residential) mortgage
HSBC Equity Power mortgage
Fixed and variable-rate mortgages
Open and closed mortgages
High-ratio mortgages
Pros
May have lower rates than Canada's Big Banks. 
Locks in rates for pre-approved borrowers for 120 days.
Offers flexible prepayment options on closed mortgages: You can increase your mortgage payments by up to 20%, make an anniversary payment of up to 20% of the initial principal or make an extra payment along with any scheduled payment.
Cons
May not be available in all provinces or territories; when contacted, customer service representatives gave conflicting information.
Unlike some banks, HSBC doesn't appear to offer specially designed mortgages for self-employed people (though self-employed individuals can qualify for a traditional mortgage) or those with low credit scores.
The potential acquisition by RBC could result in different rates or changes to HSBC mortgages in the future.
HSBC mortgage full review
HSBC was founded as The Hongkong and Shanghai Banking Corporation Limited in 1865 to support trade activities connecting Europe, India and China. It has grown to become one of the world's largest banks, serving nearly 40 million customers in more than 60 countries.
HSBC has been operating in Canada since 1981 and, while it's not officially considered one of Canada's Big Six banks, is a major force in the banking landscape. Recently, there has been a lot of talk in the news about RBC acquiring HSBC's Canadian business, but the regulatory review process is ongoing and likely won't be finalized until early 2024. Along with mortgages, HSBC provides numerous other financial services, including credit cards, bank accounts and wealth management.
HSBC made big news in 2020 when it released the lowest mortgage rate in Canada at 0.99%, though sadly, that rate is long gone. HSBC mortgages may appeal to prospective home buyers because they're issued by a big, reputable bank that tends to have lower rates than traditional large banks. It has two main mortgage products: a basic HSBC Traditional Mortgage for residential properties and an HSBC Equity Power mortgage that includes a HELOC. The bank also offers a standalone HSBC HELOC. Mortgages are available with fixed or variable rates, as well as open or closed.
HSBC's mortgages have several unique features, including the option to apply Rewards points from an eligible HSBC Rewards credit card toward your mortgage payments. The bank also has a special interest rate offer for those who switch their mortgage to HSBC from another lender. HSBC's HELOC offers preferential rates for existing customers with an HSBC Premier or Advance bank account.
Who is an HSBC mortgage best for?
HSBC's mortgages are available as fixed, variable, open and closed, though some terms are only available for certain types of mortgages.
How to choose the right mortgage lender
Selecting the right mortgage provider is a big decision. A mortgage is a large debt, and you want to make sure that you're getting the best deal possible. You'll need to do some research, make a list of what's important to you, and spend some comparing offers from the different types of providers. You can start by following these steps:
Decide your budget: It's important to have an idea of how much mortgage you can comfortably afford before talking with lenders. They may offer you more than you want to spend; it's important to be ready for that conversation.
Understand the different types of lenders: Mortgage providers include banks, credit unions, brokers, alternative lenders, and private lenders. Each has its pros and cons.
Compare offers from three different lenders: To ensure you have a good idea of what's out there, consider seeking mortgage pre-approval from a big bank, a broker and one other type of alternative lender.
Don't focus too much on rates: The interest rate is just one part of the mortgage equation. Yes, you want the most competitive rate possible, but it's also important to weigh the reputation of the lender, the quality of customer service they provide, the types of loans they offer, the fees they charge, and the flexibility of terms they may offer.
» LEARN MORE: Read our guide to choosing a mortgage lender
Estimate your monthly mortgage payment.
Use our mortgage payment calculator to compare different borrowing scenarios.
HSBC mortgage feature overview
Mortgage variety
HSBC offers a Traditional mortgage and an Equity Power mortgage, both of which come in fixed-rate or variable-rate versions. The Equity Power mortgage comes with a HELOC that lets you access home equity as you pay down your mortgage balance. 
With both types of mortgages, you can use HSBC Reward points from your HSBC credit card to reduce payments. If you have a closed-term mortgage, you can also prepay up to 20% of the original mortgage amount, increase your payments up to 20% each year, or make a double payment without facing prepayment penalties.
HSBC's mortgages are available as fixed, variable, open and closed, though some terms are only available for certain types of mortgages.
Ease of application
To apply for a mortgage with HSBC, you can either call customer service or go into a branch to speak with a mortgage advisor. But to get the application process started online, it appears that you must first apply for pre-qualification.
Loan amounts and terms
The website doesn't state maximum or minimum loan amounts. Generally, HSBC's terms range from six months to 10 years for a fixed-rate mortgage, with variable-rate mortgages available in three- or five-year terms.
Mortgage rate transparency
HSBC posts current mortgage rates on its website. The APRs for most of the bank's rates are based on a $200,000 mortgage and assume an appraisal fee of $300. The bank notes that the rates given are for owner-occupied residential homes and that higher rates may apply if the home is not owner-occupied or for amortization periods of more than 25 years.
HSBC also posts special mortgage offers on its website.
Rate types
HSBC has both fixed and variable rates, and these mortgages can be closed or open. 
Mortgage fees
HSBC does not provide much detailed information about general fees (aside from mentioning that an appraisal could cost $300), though it does mention prepayment charges, which vary by mortgage type and term length. Some general guidelines:
Variable-rate closed mortgage: 90 days' interest in the first three years
Fixed-rate closed mortgage with a term of five years or less, or within the first five years of a longer term: 90 days' interest or interest differential
Fixed-rate closed mortgage with a term over five years: after five years, you'll pay 90 days' interest
Security and safety
Once you start the prequalification process, HSBC notes that "Your data privacy is very important to us and we carefully manage the information you provide, following our Privacy Code."
Customer satisfaction ratings
Based on NerdWallet analysis of satisfaction scores on several customer review websites, it's unlikely that HSBC typically provides a satisfactory experience for most mortgage customers.
HSBC had a Trustpilot rating of 1.4 out of 5 possible stars, based on more than 1,030 customer reviews at the time of this writing.
HSBC had a 1 out of a possible 5 stars, according to only 4 customer reviews on the Better Business Bureau website, at the time of this writing. HSBC is not accredited by the BBB and has an A+ rating from the BBB itself.
HSBC had a Customer Service Scoreboard rating of 20.76 out of a possible 200, based on 567 ratings at the time of this writing.
You can discuss mortgage options by phone or by visiting a branch. 
HSBC mortgage eligibility requirements
HSBC does not provide exact details about eligibility requirements. The site does note that in general, you'll need to be:
The age of majority in your province or territory.
A Canadian resident.
Willing to provide personal data and annual income.
Willing to consent to HSBC obtaining your credit report.
Newcomers to Canada are also welcome to apply, though HSBC doesn't specify what documentation might be necessary. While HSBC does not state a minimum credit score to qualify for a mortgage, the prequalification process notes that you should have a credit score of at least 680 and no bankruptcy filings on your credit report.
HSBC also highlights guidelines about your other debt and expenses, noting that it's advisable that your monthly debt load not exceed 40% of your gross monthly household income and your maximum monthly expenses not exceed 32% of your gross monthly income.
Nerdy Tip: Use a mortgage affordability calculator to determine how much you can afford to pay for a home. If you have a unique situation or need additional information about the eligibility requirements, it's best to speak directly with a mortgage specialist.
How to apply for a mortgage with HSBC 
To apply online for an HSBC mortgage, you need first to go through the prequalification process. Note that the prequalification process will not affect your credit score, though it also won't guarantee an exact amount that you'll be able to borrow.
To get prequalified, you'll need to be at least 18 years old, have a minimum credit score of 680 and have not declared bankruptcy.
Begin by clicking the "Get prequalified" box.
Choose whether you need a new mortgage or a renewal/refinance. You'll also need to indicate your timeline for when you'll need the loan and whether you're applying alone or with a co-applicant.
Provide personal details, like your name and birthdate, as well as an email address and a phone number.
Give information about your current address, income details and outstanding debt.
Consent to a credit check.
If the bank needs more information to process your application, the tool may ask you to call a mortgage advisor.
Otherwise, you will hear back from HSBC within two business days with your prequalification amount.
Alternatives to an HSBC mortgage
| | True North Mortgage | RBC Mortgage | First National Financial |
| --- | --- | --- | --- |
| Lender type | Mortgage brokerage | Big Bank lender | Non-bank lender |
| Service area | National | National | National |
| In-person service? | Yes | Yes | Yes |
| Ease of application | Easy (online, phone, in-person) | Easy (online, phone, in-person) | Difficult (online, phone, in-person) |
| Mortgage variety | Above average | Average | Above average |
START YOUR MORTGAGE JOURNEY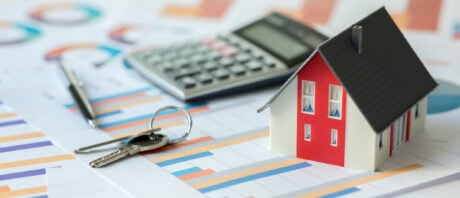 Compare customized mortgage rates from Canada's best lenders and brokers for free. Find and easily apply for the lowest mortgage rate for your needs.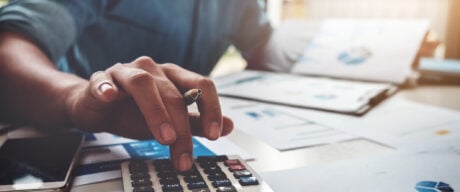 Create a more accurate home buying budget by estimating your closing costs — the one-time, upfront expenses you'll pay before receiving the keys.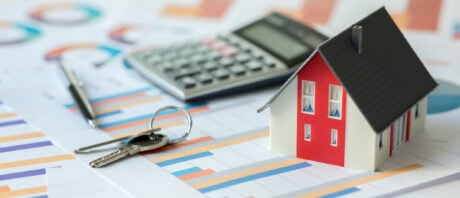 Compare customized 5-year fixed mortgage rates from Canada's best lenders and brokers for free. Find the lowest mortgage rate and apply for the home loan that best fits your needs.