Are you looking to buy or sell a home? Chances are you will have friends or family recommend or talk to you about a specific real estate agent, a real estate broker or a Realtor.
However, despite what many Canadians believe, these are not all the same thing. While the names sound familiar and are often used interchangeably in a day-to-day context, they are, in fact, three different job titles within the real estate market.
So, what is the difference between Realtors, real estate agents and brokers? And who should you use to help buy (or sell) your home?
What is a real estate agent?
A real estate agent is a salesperson who helps clients sell or buy homes. Real estate agents work for a licensed real estate brokerage and have liability insurance.
Real estate agents have to be over the age of 18, a resident of Canada and have a high school diploma (or equivalent). They must then complete five courses and submit a criminal background check before writing the exam for their license to practice. Within 24 months of being licensed, they must complete two additional courses.
What is a real estate broker?
A real estate broker manages real estate agents under the brokerage. Brokers must work as an agent for at least two years before continuing their education to become a broker. Education requirements include at least one additional elective course, as well as the real estate broker course.
Real estate brokers pay commissions to their agents and sign listing agreements with sellers. They are responsible for ensuring that all transactions are accurate and error-free.
Think of a real estate broker as the business manager; you probably won't deal with them regularly, but they are behind the scenes making sure everything is running smoothly and properly. That said, a broker doesn't necessarily have to be a part of an agency. A broker can choose to work for themselves.
» KNOW THE DIFFERENCE: What is a mortgage broker?
What is a Realtor?
A Realtor is an agent or broker that is a member of the Canadian Real Estate Association (CREA). They have continued their qualifications and education to achieve the CREA's trademarked title of REALTOR®. They pay an annual CREA membership fee and complete regular ethics training. Realtors have to adhere to a strict moral code, which means that buyers and sellers can expect these professionals to be fair and honest in all transactions.
You can tell if someone is a Realtor based on whether or not they have the trademarked Realtor symbol (REALTOR®) on their business cards and other marketing materials.
Best Mortgage Rates in Canada
Compare Canada's top mortgage lenders and brokers side-by-side and find out the best mortgage rates that will meet your need
How do real estate professionals get paid?
Real estate professionals get paid commission based on the sale of a home. Since they don't have a salary or hourly wages like other professions, those successful in this industry have to hustle, work hard and be good at their job to thrive.
The commission varies but is usually about 3% to 7% of the cost of the home. This amount is typically evenly split between the listing agent and the buying agent.
Keep in mind, in Canada, it's generally the home seller that pays the real estate commission fees, not the buyer.
» MORE: Make sure you're aware of these common closing costs
Which professional is best for you?
Real estate agents, brokers and Realtors are all qualified to help you buy or sell your home. The difference comes down to additional qualifications and education, but this doesn't necessarily matter to you.
Education and qualifications look good on paper, but as someone looking to hire an individual to help buy or sell a home, it's unlikely that certificates are your primary concern. Instead, look at things like their experience, reputation, reviews, the number of homes sold, and your impression of them as a person — you'll work better with someone you like. These are the factors that will really matter.
» MORE: How to choose a mortgage lender
How to find a real estate professional
Finding a real estate agent, broker or Realtor is pretty straightforward. Real estate professionals tend to advertise quite a bit. After all, you probably see advertisements for them on bus stops, social media and of course on the 'for sale' signs on your neighbour's lawn.
The real question is how to find a good real estate agent, broker or Realtor.
To start, read some reviews, which is the easiest way to sort through the good and the bad. You can find reviews online and by word of mouth. Ask your network if they have anyone to recommend (or avoid!) and whether or not they would use them again.
You can also look at current listings and find agents that way. A good tip is to look for the agents who have numerous listings, as these are the ones who are more likely to hustle. However, understand that you will be one of many clients, so you may not get as much of their time and attention as you want.
When you find someone you are interested in, don't be shy. Take the time to ask questions. Ask about their years of experience and credentials. Make sure that their license is up to date. Have a chat to ensure you like their personality and get along.
After all, buying (or selling) a home is a big deal. Make sure you want to guarantee that you choose someone you feel comfortable with and who you can trust to work with your best interests at heart.
DIVE EVEN DEEPER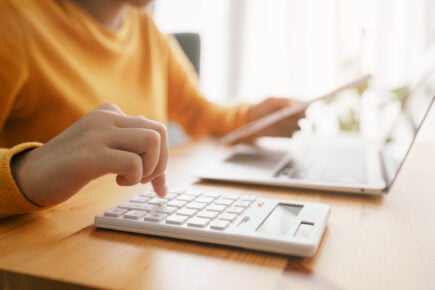 Use this free Canadian mortgage calculator to estimate your monthly mortgage payments, and see how rates and amortization affect total cost over time.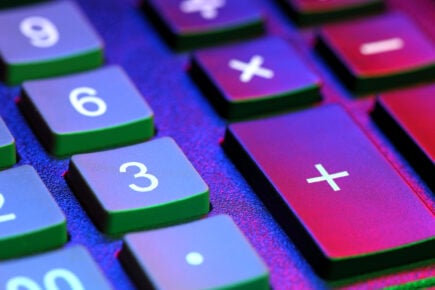 Using a mortgage affordability calculator can help set realistic home buying expectations and show where your finances might need improving.