Many or all of the products featured here are from our partners who compensate us. This may influence which products we write about and where and how the product appears on a page. However, this does not influence our evaluations. Our opinions are our own.
Rocket Mortgage at a glance
In Canada, Rocket Mortgage is an online-only mortgage broker, offering homeowners in all 10 provinces and three territories access to more than 50 lenders.
Rocket Mortgage key features
Rocket Mortgage loan types
Available in all Canadian provinces and territories.
Acts as a mortgage brokerage with access to rates from over 50 mortgage providers.
Also offers a home equity loan and home equity line of credit (HELOC).
Provides purchase, renewal or refinance loans with fixed or variable rates.
Traditional mortgage
Refinance
Renewal
Fixed-rate mortgages
Variable-rate mortgages
Pros
Rocket Mortgage works with over 50 different mortgage lenders, which likely improves your odds of finding a mortgage that matches your specific needs and financial status.
Rocket Mortgage works with homeowners and prospective homeowners across Canada, including in Quebec and in all three territories.
The company is completely online, so you can apply for and finalize a mortgage all from the comfort of your home.
A referral program offers a small bonus if you recommend Rocket Mortgage to friends and family members who also wind up getting a mortgage through the company.
Cons
All aspects of working with Rocket Mortgage are digital, so you'll need to be comfortable with online tools.
The website provides a broad overview of Rocket Mortgage offerings but is a bit thin on details, especially when it comes to rates, term options, lender fees and eligibility requirements.
Rocket Mortgage full review
Edison Financial was founded in 2020 and rebranded in 2022 to become Rocket Mortgage Canada.
The Rocket Mortgage brand also operates in the United States, where it acts as a lender and was the largest mortgage lender by loans originated in 2022. Because the same brand operates in both countries, it can be difficult to tell whether reviews are talking about the U.S. or Canadian version of Rocket Mortgage. This NerdWallet review focuses only on Rocket Mortgage Canada.
In Canada, Rocket Mortgage is not a direct lender, meaning it doesn't issue its own mortgages. Instead, it's an online-only mortgage broker, offering access to more than 50 lenders. Rocket divides its offerings into purchase, renewal and refinance products, which are available in 5-year fixed and variable-rate options. However, it's possible that additional terms and options are available from the lender partners.
Perhaps because of its broad pool of lenders, Rocket Mortgage works with homeowners in all 10 provinces and three territories.
Another interesting feature is Rocket Mortgage's client referral program. If you refer someone who successfully receives a mortgage worth at least $300,000 through Rocket, each of you will receive $250.
Rocket Mortgage is fully online, so you never have to go into an office to sign papers, which could be a pro or con, depending on your preferences. The company headquarters are in Windsor, Ontario, though it's unlikely you'll ever need to visit in person.
Who is Rocket Mortgage best for?
Rocket Mortgage works with homeowners in all 10 provinces and three territories.
How to choose the right mortgage lender
Selecting the right mortgage provider is a big decision. A mortgage is a large debt, and you want to make sure that you're getting the best deal possible. You'll need to do some research, make a list of what's important to you, and spend some comparing offers from the different types of providers. You can start by following these steps:
Decide your budget: It's important to have an idea of how much mortgage you can comfortably afford before talking with lenders. They may offer you more than you want to spend; it's important to be ready for that conversation.
Understand the different types of lenders: Mortgage providers include banks, credit unions, brokers, alternative lenders, and private lenders. Each has its pros and cons.
Compare offers from three different lenders: To ensure you have a good idea of what's out there, consider seeking mortgage pre-approval from a big bank, a broker and one other type of alternative lender.
Don't focus too much on rates: The interest rate is just one part of the mortgage equation. Yes, you want the most competitive rate possible, but it's also important to weigh the reputation of the lender, the quality of customer service they provide, the types of loans they offer, the fees they charge, and the flexibility of terms they may offer.
» LEARN MORE: Read our guide to choosing a mortgage lender
Estimate your monthly mortgage payment.
Use our mortgage payment calculator to compare different borrowing scenarios.
Rocket Mortgage feature overview
Mortgage variety
Rocket Mortgage advertises the broad categories of purchase, refinance and renewal mortgages, and notes that they come in fixed-rate or variable-rate options. Given its network of more than 50 mortgage lenders, it's possible that Rocket may offer more variety in mortgage products.
Rocket also offers a HELOC and a home equity loan.
Ease of application
You can fill out a basic application online in just a few minutes by answering questions about your budget, down payment and location. You can also contact customer service via phone or email.
Loan amounts and terms
Rocket Mortgage doesn't state a maximum or minimum loan amount. It's possible that this is because the broad lender network offers a wide variety of options.
Mortgage rate transparency
Rocket Mortgage highlights its five-year fixed and variable rates for a 25-year amortization period, but offers no other details. The site notes that rates are subject to change daily. For any other information, you'll need to apply online.
Rate types
On the website, Rocket Mortgage has posted five-year fixed and variable rates for new purchase, refinances and renewals.
Mortgage fees
Rocket does not provide any details about additional costs like origination fees or early repayment fees. Its "Learning Centre" includes articles that mention some of the potential costs of refinancing a mortgage, such as appraisal fees and title insurance. If you choose to apply, you'll need to ask your prospective lender about fees and any other closing costs.
Security and safety
On its website, the company states that your personal information is always protected and it does not sell your data. The company also says that it uses "industry-recognized security safeguards" to protect personal data.
Customer satisfaction ratings
Based on NerdWallet analysis of satisfaction scores on several customer review websites, it's likely that Rocket Mortgage typically provides a satisfactory experience for most mortgage customers.
Rocket Mortgage had a Trustpilot rating of 4.6 out of 5 possible stars based on more than 11,700 customer reviews at the time of this writing.
Rocket Mortgage Canada does not appear to be rated on the Better Business Bureau website at the time of this writing. Rocket Mortgage is not accredited by the BBB and does not have a rating from the BBB itself.
You can reach Rocket Mortgage customer service via phone and email.
Rocket Mortgage eligibility requirements
Possibly because it deals with so many different mortgage lenders, Rocket Mortgage doesn't publish specific eligibility requirements on its website. It's possible that each lender has its own requirements, so be sure to ask questions about eligibility when you connect with a Rocket Mortgage broker.
In general, lenders consider factors like your income, debt load and credit score when deciding if you're eligible for a mortgage. You also may be required to pass the mortgage stress test.
Nerdy Tip: Use a mortgage affordability calculator to determine how much you can afford to pay for a home. If you have a unique situation or need additional information about the eligibility requirements, it's best to speak directly with a mortgage specialist.
How to apply for a mortgage with Rocket Mortgage
The exact application process will depend on the type of mortgage you're applying for, but in general:
Click the buttons "Start My Approval" or "Estimate My Rate."
Choose a new mortgage, a refinance or a renewal.
For a new mortgage, state when you plan to buy your new home.
Identify whether you are a first-time home buyer.
Provide the purchase price of the home, as well as how much you can provide as a down payment.
Choose the category that best reflects your credit score.
Provide your name and your province of residence, as well as a phone number and email where you can be reached.
After you've filled out the short questionnaire, you can wait and an agent will reach out to you to discuss your options.
Alternatives to Rocket Mortgage
| | True North Mortgage | RBC Mortgage | First National Financial |
| --- | --- | --- | --- |
| Lender type | Mortgage brokerage | Big Bank lender | Non-bank lender |
| Service area | National | National | National |
| In-person service? | Yes | Yes | Yes |
| Ease of application | Easy (online, phone, in-person) | Easy (online, phone, in-person) | Difficult (online, phone, in-person) |
| Mortgage variety | Above average | Average | Above average |
START YOUR MORTGAGE JOURNEY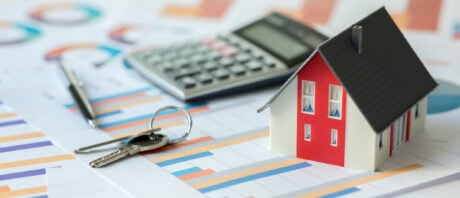 Compare customized mortgage rates from Canada's best lenders and brokers for free. Find and easily apply for the lowest mortgage rate for your needs.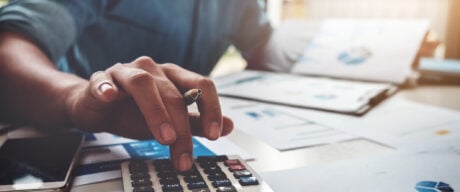 Create a more accurate home buying budget by estimating your closing costs — the one-time, upfront expenses you'll pay before receiving the keys.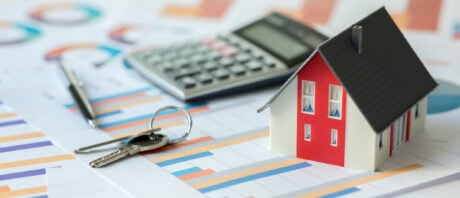 Compare customized 5-year fixed mortgage rates from Canada's best lenders and brokers for free. Find the lowest mortgage rate and apply for the home loan that best fits your needs.