So, you've bought a home. Your offer has been accepted, the mortgage approved, and the down payment has been handed over. This means you are ready to go, right? Well, not quite yet. You still have to deal with the closing costs.
What are closing costs?
Closing costs are the legal and administrative fees you will need to pay when the deal on your home purchase closes. They are a one-time fee, but there are multiple costs to be aware of and they do add up rather quickly, so it's important to factor them into your budget before making an offer on the house you want. Some closing costs are optional; however, many are mandatory.
How much are closing costs?
The total amount of your closing costs will depend on several factors, including where you live and what kind of home you are buying. Generally speaking, it's advised to save between 1.5%-4% of the purchase price of the home for closing costs.
So, if you are buying a home for $400,000 then your closing costs will be an additional $6,000-$16,000. This is a pretty significant sum, which is why you need to take closing costs into consideration when making an offer and figuring out your down payment.
Best Mortgage Rates in Canada
Compare Canada's top mortgage lenders and brokers side-by-side and find out the best mortgage rates that will meet your need
Common closing costs in Canada
As mentioned above, there are several expenses built into your closing costs. Some are mandatory, some are optional, and some may be specific to your situation. Here's a quick breakdown of the types of closing costs you may be responsible for.
Home inspection
A home inspection is optional in Canada, but usually recommended. Before you make an offer on the home, you can hire an inspector to check out that everything is safe and in working order. For example, if the roof has a leak, you'll want to know about it before you buy. These types of things can impact your decision to buy the house or not and/or impact how much you are willing to offer.
The cost for an inspection depends on the age, location and size of the home, but you can expect to pay $300-$600 or more in Ontario.
Property appraisal
A home appraisal will likely be ordered by your mortgage lender before your loan is fully approved. The appraisal serves as an estimate for the overall market value of the property you are buying.
In Canada, appraisal costs typically range between $300 and $500. You can get more clarity on your home-buying budget by using a closing costs calculator.
Property survey
A property survey identifies the property's boundaries and identifies any buildings or factors that may impact the overall value of the property. Often, the lender will ask you to provide an up-to-date property survey upon mortgage application. If you are lucky, the seller will have one they can give you. If not, you can hire a professionally licensed land surveyor to do one.
Costs will vary depending on a number of factors, but you can expect to pay $1,000-$2,000 for a property survey.
Title insurance
You may be encouraged to buy title insurance when you purchase your new home. This protects you and the lender from any real estate fraud as well as municipal work orders, zoning violations, and any other property defects. Typically, your lawyer will take care of this for you but then add the cost into his/her legal fees as a disbursement.
On the lower end, title insurance will cost you $150-$300 in Canada, but it can go higher.
Property insurance
Property insurance, often called home insurance, is required and must be in place before your lender will advance you the mortgage funds. This will protect against disasters such as fire.
The cost of property insurance will depend on where you live and what type of home you have. In Ontario, the average cost of property insurance paid by a homeowner is $1,250 per year.
Mortgage default insurance
If you have less than 20% for a down payment on your home, you will need mortgage default insurance. This will be taken care of by the mortgage provider and is based on the loan amount needed as well as your own specific situation.
Costs are typically estimated between 0.6%-6.5% of the loan amount and are usually added onto the mortgage loan. However, any provincial sales taxes charged on the mortgage default insurance must be paid in full at closing.
Land transfer tax
Land transfer tax (LTT) is charged on all properties across Canada. Each province has its own LTT and some municipalities (such as Toronto) also have LTT. It's charged as a percentage of the purchase price of the home.
If you are a first-time home buyer, you may get some of this cost rebated.
GST or HST
If your home is a new construction, then you may be subject to GST or HST, although this amount may already be covered in the builder's sale price. If not, you'll have to pay it at closing. You might also qualify for a new housing rebate.
Property taxes, utilities and condo fees
If the seller has prepaid for any property taxes, utility bills or condo fees, you will need to reimburse them part of the costs starting from when you take ownership of the property.
Legal fees and disbursements
On closing day, when the home is officially yours, you'll have to pay legal and disbursement fees to your lawyer. These are any expenses charged by your lawyer as well as any expenses or fees they had to pay on your behalf while working for you.
These fees will vary on a case-by-case scenario and also by province and municipality but can range between $400 and $2,500.
Estoppel certificate fee
This is for any Canadians purchasing a condominium or strata unit (exempting the province of Quebec). The certificate is required by the lawyer for the closing transaction of the purchase.
The estimated cost is up to $100.
As you can see, there are plenty of factors built into closing costs. While not all of these fees may apply to your specific situation, it's good to keep these costs in mind and factor them into your budget when looking to buy a home.
DIVE EVEN DEEPER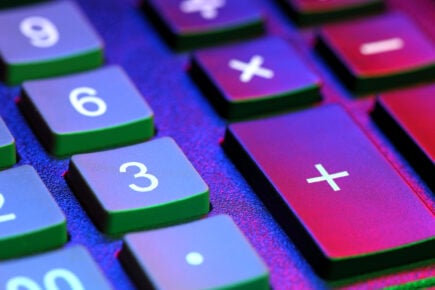 Knowing how much house you can afford sets realistic home buying expectations — and can show you where your finances might need a little help.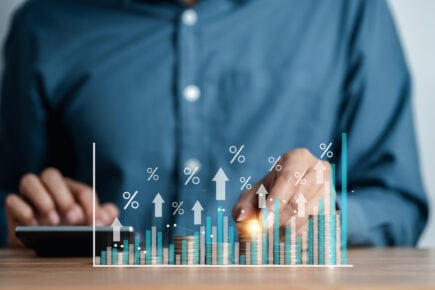 Compare current mortgage rates to find the lowest mortgage rate for your home buying needs.