A home equity loan is a loan taken out on a home that already has a primary mortgage.
The house acts as collateral for both the primary mortgage and the home equity loan; failure to repay either could result in the loss of the property.
A homeowner might consider getting a home equity loan if they need access to a lump sum of cash, but don't want to sell their house.
How home equity loans work
Home equity loans are also commonly known in Canada as second mortgages or add-on mortgages.
As with a regular mortgage, you'll need to apply and qualify for a home equity loan. Once approved, you'll receive a one-time lump-sum amount. You'll repay the amount with a fixed or variable rate of interest over a set length of time, called a term. You're responsible for making regular payments on both your first and second mortgages simultaneously.
Homeowners often use home equity loans for expenses that can increase the overall value of the property, such as a kitchen remodel or adding on an additional bedroom. Others may use home equity loans for other purposes, such as consolidating credit card debt or paying for a child's post-secondary education.
How to apply and qualify for a home equity loan
Applying for a home equity loan is similar to applying for a mortgage. You'll need to provide proof of your income, assets and any debts. A professional appraisal — which you'll likely pay for — establishes the market value of your home.
The amount you can borrow is limited to 80% of the value of your home. The outstanding balance of your existing mortgage and any other loans secured against your house, like a home equity line of credit, count against that limit. For example, say you have a home worth $400,000 and $120,000 remains on your mortgage. The maximum amount you can borrow is $200,000, which is $320,000 (80% of $400,000) minus $120,000.
Home equity interest rates and fees
Home equity loan interest rates are typically lower than credit cards and other types of unsecured debt, but they'll probably be higher than your existing mortgage rate. That's because lenders see second mortgages as riskier than first mortgages. The rate lenders offer will also depend on factors like your credit rating and overall financial situation.
If you can't make your mortgage payments, and your home is seized and sold, your original mortgage is paid off first, and the lender of the home equity loan gets whatever is left. To offset the risk of not being repaid in full if you default on your loan, second mortgage providers charge higher interest rates.
You'll also pay typical mortgage-related fees, including:
Title fees and insurance.
Appraisal fees.
Legal fees.
Best Mortgage Rates in Canada
Compare Canada's top mortgage lenders and brokers side-by-side and find out the best mortgage rates that will meet your need
Home equity loan pros and cons
Pros
Access large amounts of money. Borrow up to 80% of your home's equity in a lump-sum payment.
Competitive interest rates. Compared to credit cards and unsecured personal loans or lines of credit, home equity loans have better interest rates.
Predictable. If you get a fixed-rate home equity loan, you'll have a steady repayment schedule.
Cons
Higher interest rates than your primary mortgage. Even the difference of a few percentage points can be significant if you're borrowing a large amount.
Your home is the collateral. You could lose your home if you have trouble repaying.
Upfront costs. Getting a home equity loan involves paying fees, like appraisal and legal fees.
Home equity loan alternatives to consider
Type of loan

Summary

Loan details
Home equity loan
A second mortgage that's secured by your home. You'll receive a lump-sum amount that you repay over time.
Borrow up to 80% of your home's appraised value minus the amount remaining on your original mortgage


Home equity line of credit
A form of revolving credit, similar to a credit card, only it's secured by your house. Once approved, you can borrow any amount, under the credit limit, whenever you want.


Generally, borrow between 65% and 80% of your home's appraised value minus the amount remaining on your original mortgage.

There are interest-only repayment minimums.

The rate is always variable.

Reverse mortgage
A way to tap into your home's value without making monthly payments. You must be 55 or older.


Borrow up to 55% of your home's equity.

You don't need to make any payments on the loan until you sell the property or die, in which case your estate would pay off the reverse mortgage.

Blended mortgage
People often use blended mortgages to take advantage of dropping rates. If you refinance your mortgage this way, some lenders let you access equity at the same time.


Combine the rate from your existing mortgage with the rate from a new mortgage. If you plan to take out equity at the same time, it can be more efficient to combine these two processes under a single transaction.


Cash-back mortgage
Refinance your existing mortgage for more than what you currently owe on it. You then "cash out" the difference between your existing mortgage and your new amount owing.
Up to 80% of your home's appraised value minus the amount remaining on your original mortgage.


DIVE EVEN DEEPER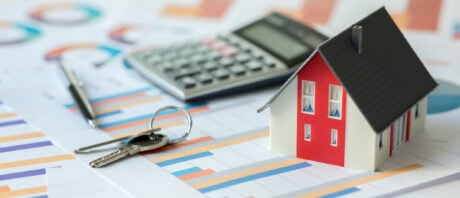 Compare customized mortgage rates from Canada's best lenders and brokers for free. Find and easily apply for the lowest mortgage rate for your needs.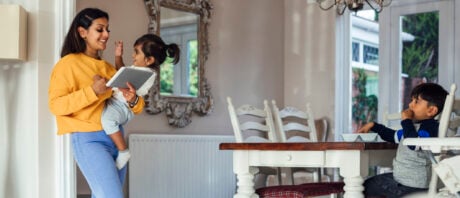 Canada's Greener Home Grant is just one of many programs and incentives that can help you pay for upgrades and retrofits that make your home more efficient.