The term 'real estate' gets used a lot in everyday life. We use it when talking about homes, land, investments and even jobs. But what is real estate, exactly?
Real estate is a term that is used to refer to real property. According to the Government of Canada's website, real property is "land, mines, minerals, buildings, and fixtures on, above or below the surface, and any interest therein, both in Canada and abroad."
But for most Canadians who use the term real estate, it refers to land and buildings — likely a residential dwelling — that they own or want to own.
How is real estate defined in Canada?
The term real estate can refer to land and anything that grows or is built on it, as well as the real estate business itself and those who work in the industry. This includes real estate agents, brokers, investors, mortgage lenders, developers and more.
Real estate as property can be further broken down into subcategories, depending on the type of real estate it is or, in cases where the land hasn't been developed yet, its intended use. These categories are:
Rural real estate: Farms or ranches.
Commercial real estate: Shopping malls, office buildings, apartments and industrial spaces.
Institutional real estate: Hospitals, schools, airports and churches.
Best Mortgage Rates in Canada
Compare Canada's top mortgage lenders and brokers side-by-side and find out the best mortgage rates that will meet your need
Ways to get into real estate
Owning and occupying real estate
Many individuals first get involved with real estate when looking for a home they will occupy. Future owner-occupiers typically look at residential real estate, which can include several types of houses, like detached, duplexes, condos and more.
Buying a home is a dream for many, but it can also be quite a long and involved process, and something that you do need to prepare for. The first thing to consider is whether or not homeownership is actually for you at this point in your life. Can you actually afford it? Are you financially prepared for the costs, not only of purchasing the home, but also for maintenance and upkeep?
Once you've decided that you're ready, there are a lot of steps to buying a home, including  accumulating savings, searching for a property, choosing a mortgage lender and more. There are plenty of resources to help you along the way, including real estate professionals, as well as government incentives and programs to help make the home buying process easier and more affordable.
Investing in real estate
You can also get into real estate by buying property as an investment, typically with the intent of renting it out. Investment properties are popular among Canadians and can be a reliable source of passive income. When it comes to investment properties, there are plenty of options, including a home, apartment or condo, which you can rent to an individual or family.
Depending on your goals and budget, you might also be interested in renting out a commercial property, which you can rent out to a business. You may even want to  consider mixed-use properties that combine both business and residential rentals.
Nerdy Tip: Buying and owning a rental property comes with different rules than owning a property you'll occupy, so you'll want to familiarize yourself with any applicable municipal and provincial regulations, as well as qualification requirements for financing.
Becoming a real estate agent or broker
Real estate agents and brokers are professionals who help people buy and/or sell a home. In Canada, the requirements to become a real estate agent are fairly simple. You must be at least 18, have a high-school diploma (or equivalent) and be a Canadian citizen. If you meet those requirements, the first step to becoming a real estate agent in Canada is to complete a real estate course. Once you have completed the process of becoming a real estate agent, you can continue your education, if you choose, to become a real estate broker or a Realtor.
Working in real estate financing
A mortgage broker is an individual who helps buyers find a mortgage lender. A mortgage lender is the institution that lends the funds required to purchase your new property. The rules for becoming a mortgage broker vary by the province or territory in which you live. In general, you will need to take a course and pass an exam before applying for your license.
Loan officers are employed by mortgage lenders, i.e. a bank or financial institution that provides mortgages. Loan officers do not need a specific academic background or license but are trained by the financial institution for which they work.
DIVE EVEN DEEPER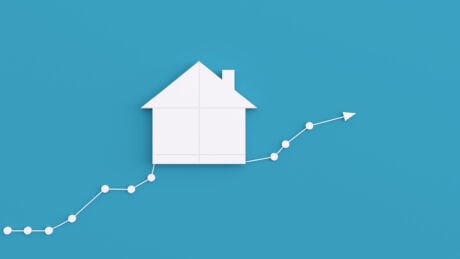 Find the right 3-year fixed mortgage rate for your home buying needs.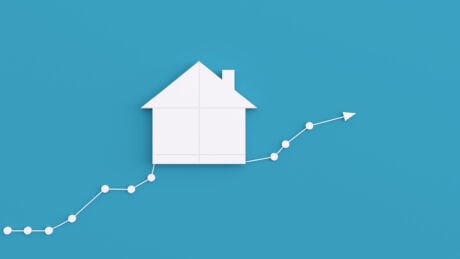 Compare three- and five-year variable mortgage rates in Canada to find the right mortgage for your needs.