Buying a home involves closing costs, including but not limited to a home inspection, real estate lawyer fees, mortgage insurance and title insurance — an optional policy that may help protect you from financial loss if issues arise with the property's title.
Faced with all of these upfront expenses, plus a soon-to-be mortgage payment, you might be wondering if you should opt out of title insurance By understanding what title insurance is and the types of loss it covers, you'll be able to make an informed decision as to whether or not the cost is worth it.
Get your lowest mortgage rate with nesto
Stay on the bright side of mortgages with Canada's leading digital mortgage lender. Secure your commission-free, low rate guarantee mortgage with nesto today.

What is title insurance?
Title insurance is specifically relevant to real estate transactions.
When you buy a property, the previous owner must transfer the deed over to you. This deed shows who has "title" — otherwise known as legal ownership of the property.
As surprising as it may sound, a deed can be fraudulent or incorrect, and such issues can make it possible for people to challenge your ownership of the property. Some people assume that challenges against the deed are unlikely if the previous owner had title insurance, but fraud could still have happened without them knowing.
What title insurance covers
Title insurance is paid for via a one-time fee, or premium, that provides coverage for as long as you own the property. Generally speaking, title insurance covers you in the event of:
Title fraud or forgery.
Encroachment or survey disputes. For example, if your neighbour builds a fence on your property.
Unknown title defects that prevent you from having clear ownership.
Liens against the title, such unpaid property taxes or debt.
Other title-related issues that may affect your ability to sell your property in the future.
What title insurance doesn't cover
Like type of insurance, you (or your real estate lawyer) should read and understand the details of any title insurance policy before purchasing it.
In most cases, the following scenarios are not covered by title insurance:
Known title defects at the time of purchase.
Environmental issues, such as soil contamination.
Indigenous land claims.
Issues only discovered when a new survey or inspection is performed.
Any additions or changes to the property that you made.
Anything that doesn't exist in the public record.
As you can imagine, title insurance only covers title-related issues and is not a substitute for home insurance. Title insurance covers issues related to the ownership of the property, whereas home insurance covers your home and its contents. They are two separate types of insurance policies.
Best Mortgage Rates in Canada
Compare Canada's top mortgage lenders and brokers side-by-side and find out the best mortgage rates that will meet your need
How to buy title insurance
Many people buy title insurance through their real estate lawyer during the closing process. However, you could also get it on your own or through an insurance broker.
Some common Canadian title insurance providers include:
Chicago Title Insurance Company.
FCT Insurance Company Ltd. (carrying on business under the name First Canadian Title).
Lawyers' Professional Indemnity Company (TitlePLUS).
Travelers Guarantee Company of Canada.
Stewart Title Guaranty Company.
How much does title insurance cost?
The price of title insurance differs depending on the value of your property and the insurance company you choose. Generally speaking, title insurance premiums range from $250 to $400 CAD, on average. This is a one-time fee and the insurance is still valid if you pass on the home to your spouse, children or heirs.
Who needs title insurance?
Although it's technically optional, every homeowner can benefit from title insurance and most opt to purchase a policy for financial protection.
Title insurance is typically purchased at the time of closing, so there won't be any surprises when you take possession of the property. That said, you may be able to purchase title insurance after taking possession of the property as well, but the coverage may be different.
If you rent your home, there's no need to get title insurance, though you may want to consider renter's insurance.
What types of properties can have title insurance?
When purchasing residential insurance policy, the following properties can be insured:
You can also purchase commercial title insurance that would cover non-residential properties, such as:
Office buildings.
Industrial buildings.
Shopping centres.
Apartment buildings.
Rental units.
Warehouses.
Vacant commercial land.
Leased commercial properties.
Benefits of title insurance for homeowners
Even there are clear benefits to buying a title insurance policy, some people may still not be convinced that it's necessary. Consider the following if you're unsure about title insurance:
Comprehensive coverage. Title insurance covers you for just about every scenario that's related to property ownership. It's a binding contract that gives you more coverage than a lawyer's opinion.
Peace of mind. Buying a home is an expensive and stressful process, especially for first-time home buyers. Title insurance can provide peace of mind that you're protected against any title fraud or defects.
One-time cost. Purchasing title insurance is relatively inexpensive. You only need to buy it once and you can often pass title insurance on to your children, a divorced spouse or other beneficiary.
Legal coverage. If you need to legally defend your home's title, your title insurance provider will pay for your legal expenses.
DIVE EVEN DEEPER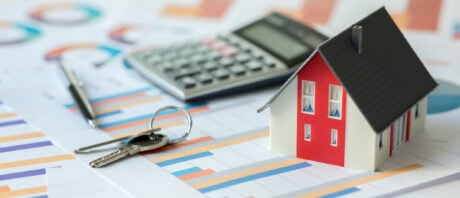 Compare customized mortgage rates from Canada's best lenders and brokers for free. Find and easily apply for the lowest mortgage rate for your needs.