Compare Just Motorcycle Motorbike Insurance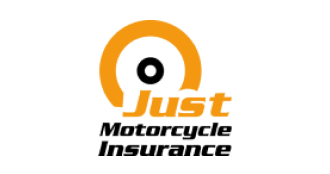 Get personalised motorbike insurance prices in under 5 minutes using Quotezone's easy to use comparison service
Over 20 providers compared. Get a quote today and see how much you could save
Buy online or by phone. Purchase your insurance policy quickly and easily, monthly and annual payment options available
Powered by
Specialist Bike Insurance
Quad Bike Insurance

Get Quad Bike insurance. Compare providers with QuoteZone.co.uk

Get Quote
How this service works
This insurance service is provided by Quotezone on behalf of NerdWallet Ltd.
The data you supply and submit is collected directly by Quotezone who are responsible for the handling and processing of that data.
By using their quote system you are agreeing to their terms and conditions and privacy policy which can be found at Quotezone.co.uk
Quotezone.co.uk is a trading style of Seopa Ltd who are authorised and regulated by the Financial Conduct Authority (FCA) Registration: 313860.
Award-winning comparisons you can trust
It's always nice to know you're on the right track. Over the years, as we have striven to improve the services we provide to our clients and users, we have been pleased to receive recognition for our efforts from both industry and consumer bodies.
Last updated on 05 January 2023.
Just Motorcycle Bike Insurance
Just Motorcycle Insurance is a brand of Carole Nash, a leading specialist motorcycle insurer that was founded in 1985. It is based in Altrincham, Cheshire, and aims to offer competitively-priced, standard bike insurance to its customers. Just Motorcycle Insurance doesn't offer specialist cover, for classic models for example, as it focuses instead on finding the cheapest cover for standard bikes. Although it focuses on finding the best value cover for riders, it does also aim to provide them with the cover they want and need, whether that's basic, legal protection, or comprehensive protection with some extra features added on.
Just Motorcycle Insurance gives riders a choice of third party only; third party, fire and theft; and comprehensive cover for their bikes. The cover they choose will depend on whether they want the legal minimum of protection all riders need, or they want further protection in the event of fire, theft, or accidental damage. All policies provide cover for European use (subject to terms), and all policies only cover you for riding the bike specified in the policy documents, not any other vehicles. As Just Motorcycle Insurance aims to provide competitive cover, their policies start off with very few extra features and instead allows riders to add any that they want.
Some of the optional extras available to add to a policy include breakdown cover, legal cover, personal accident cover, helmet and leather cover, and excess protection. There is also a Just Motorcycle Insurance Protection Plus cover package, which combines personal accident cover and helmet and leather cover on one policy, enabling the customer to save some money. Services offered by this provider may change over time. Always check Ts&Cs.