Admiral personal loans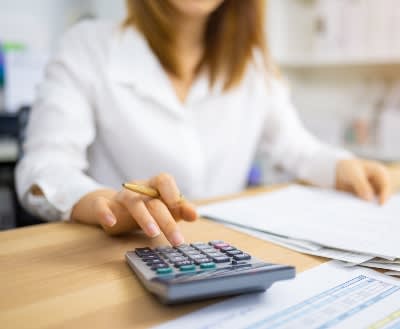 Admiral loans are unsecured personal loans. This means you do not have to put up an asset, such as your home, as collateral in order to be eligible for a loan. With Admiral, you may be able to take out a loan for between 12 months and five years.
» COMPARE: Personal loans
How much can I borrow?
Through Admiral, it is possible to borrow between £1,000 and £30,000. How much you can borrow will depend, in part, on your financial situation.
What are the interest rates on an Admiral loan?
Your Admiral loan interest rate will be fixed for the length of the loan term. What that interest rate is, meanwhile, will depend on both the amount you want to borrow, and your individual financial circumstances.
Lenders will use a percentage called APR. to help you compare the cost of each loan. This is short for annual percentage rate and tells you how much it will cost you to borrow from a lender over the course of one year, including the interest rate they charge and any fees.
However, it's worth remembering that the APR you receive may differ from the representative APR that lenders advertise. The representative APR is the rate that 51% of customers receive on their loan, which means the remaining 49% of borrowers may face a higher rate.
Use the APR purely as a guide to the loan products on the market, not a guarantee of the cost of the loan to you personally.
Can I get car finance with Admiral?
Admiral doesn't only offer personal unsecured loans, but car finance too.
While you can use a personal loan to buy a car, car finance offers you another way to approach purchasing a vehicle. Admiral offers both personal contract purchase and hire purchase loan options.
With personal contract purchase (PCP), you make monthly repayments for a set period of time. You will also need to supply a deposit, typically around 10% of the car's value. At the end of that contract, you can either choose to pay the 'balloon payment', that is the difference between what you have paid and the value of the car and buy the vehicle outright, or trade the car in.
Hire purchase is very similar. You provide a deposit, and then make monthly payments for a fixed period. However, unlike with PCP where you have the option to buy or trade in the car, with hire purchase you will own the car outright at the end of your contract.
The maximum Admiral personal contract purchase loan is £50,000, while the lender's maximum hire purchase loan is £35,000.
» COMPARE: Car finance
Can I get a joint loan from Admiral?
At present, it is not possible to apply for a joint loan with Admiral.
A joint loan involves more than one person signing up for, and therefore becoming liable for, a loan. This could be a mortgage, the overdraft facility of a joint bank account, or a joint personal loan.
Can I get a secured loan from Admiral?
Currently, Admiral does not offer secured loans.
Unlike an unsecured loan, a secured loan requires you to put up an asset, such as your home or car, as a security in order to be eligible for the loan.
» COMPARE: Secured loans