Compare Quoteline Direct Van Insurance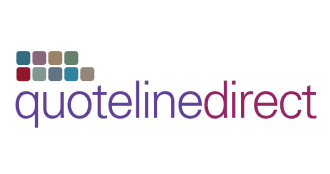 Get personalised Van Insurance prices in under 5 minutes using Quotezone's easy to use comparison service
Over 40 providers compared. Get a quote today and you could save up to £326*
Buy online or by phone. Purchase your insurance policy quickly and easily, monthly and annual payment options available
Powered by
How this service works
This insurance service is provided by Quotezone on behalf of NerdWallet Ltd.
The data you supply and submit is collected directly by Quotezone who are responsible for the handling and processing of that data.
By using their quote system you are agreeing to their terms and conditions and privacy policy which can be found at Quotezone.co.uk
Quotezone.co.uk is a trading style of Seopa Ltd who are authorised and regulated by the Financial Conduct Authority (FCA) Registration: 313860.
*51% of consumers could save £465.71 on their Van Insurance. The saving was calculated by comparing the cheapest price found with the average of the next four cheapest prices quoted by insurance providers on Seopa Ltd's insurance comparison website. This is based on representative cost savings from September 2022. The savings you could achieve are dependent on your individual circumstances.
Award-winning comparisons you can trust
It's always nice to know you're on the right track. Over the years, as we have striven to improve the services we provide to our clients and users, we have been pleased to receive recognition for our efforts from both industry and consumer bodies.
Last updated on 05 January 2023.
Quoteline Direct Van Insurance
Quoteline Direct was founded in 1993 by Wilson's Insurance Brokers, which is itself part of the Bollington Wilson Group. Wilson's was established in 1969, and merged with Bollington Insurance Brokers in 2017 to form the overall group. The group is situated in Adlington, Cheshire, whilst Quoteline Direct is based in Stretford, Manchester. Quoteline Direct sources a range of policies from its panel of insurers, aiming to find flexible and good-value cover tailored to each individual situation.
Quoteline Direct can provide van drivers with a level of cover of their choice, whether that's third party only; third party, fire and theft; or comprehensive. They can cater for many different kinds of vans, ranging from HGVs, transit vans, trucks, lightweight vans, and private vans. Depending on the level of cover and the insurer providing the policy, customers may benefit from several features such as use of a courtesy van, windscreen cover, and cover for in-van entertainment/audio systems.
Commercial van drivers in particular may need some extra cover, which Quoteline Direct can offer. For example, they provide specialist courier insurance, for both freelance individuals and business fleets, which caters for the specific risks that delivery drivers face. Just as crucially, they provide goods in transit cover for couriers and other vans carrying cargo, which protects the vehicle's contents from theft and damages. This may just be for third party goods or may include personal items too. Quoteline Direct also offers varying levels of tools cover, which could be a useful form of protection for tradespeople who carry tools essential to their work in their vehicle.
Drivers with a more chequered history, if they have convictions for example, may also be able to get a policy from Quoteline Direct.
Services offered by this provider may change over time. Always check Ts&Cs.