How to Get Life Insurance With Pre-Existing Conditions
You may still qualify for life insurance if you have a pre-existing condition, but price and coverage vary.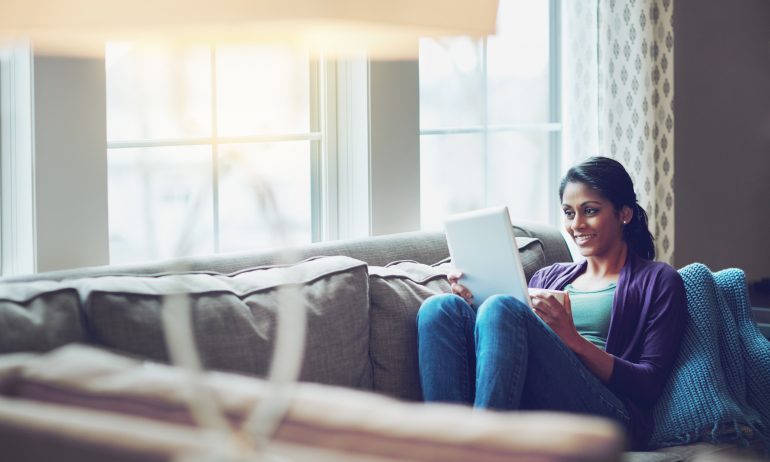 Many or all of the products featured here are from our partners who compensate us. This influences which products we write about and where and how the product appears on a page. However, this does not influence our evaluations. Our opinions are our own. Here is a list of our partners and here's how we make money.
It's no secret: The younger and healthier you are, the cheaper your life insurance quote will probably be. As such, a pre-existing health condition can adversely affect your coverage options. While having a medical issue doesn't automatically disqualify you from buying life insurance, it may result in less choice and higher premiums.
What is a pre-existing condition?
A pre-existing condition is a medical issue you were diagnosed with or treated for before applying for life insurance.
Each insurer has its own underwriting process, meaning some look more kindly on certain conditions than others. In general, you'll raise a red flag if you have one or more of the following pre-existing conditions:
How much does life insurance with a pre-existing condition cost?
Insurers typically group applicants into rate classes based on their health, such as standard, preferred or super preferred. The name given to each class can vary among insurers, but the goal is the same: to categorize the risk of insuring you based on your health.
Many people qualify for super preferred life insurance rates, according to data collected by Quotacy, a life insurance broker. But if you have a serious health condition, you may qualify only for standard rates. Why? Depending on the situation, a pre-existing health condition might cause an early or unexpected death, which increases the risk for the insurer. As a result, the cost of the policy is higher. If the risk is too high, the insurer may deny coverage altogether.
Medical advances have improved outcomes for many patients with serious health issues and, in turn, led to better rates. If you're in remission or your chronic condition is well managed, coverage may not be as expensive as you think.
Use our calculator to find out how much coverage may cost based on your medical condition.
Life insurance options for people with pre-existing conditions
Don't assume you'll be turned down for life insurance just because of a chronic health condition. Insurers may quote a higher premium, but coverage is still obtainable. Here are a few companies that offer coverage for people with specific medical conditions.
| | |
| --- | --- |
| | Guardian Life offers a whole life insurance product for people with HIV. Also, applicants 70 and younger may qualify for standard rates with certain pre-existing conditions, such as anxiety, depression, Type 2 diabetes, cancer, coronary artery disease, hypertension and obesity. |
| | John Hancock's Aspire™ with Vitality policy is specifically designed for people living with Type 1 or Type 2 diabetes. |
| | Prudential offers coverage to HIV-positive applicants on a case-by-case basis. |
Guaranteed issue life insurance
These policies guarantee acceptance as long as you are within a certain age range. You're not required to take an exam or answer questions about your health to qualify. However, this means you often pay much more for less coverage.
For example, a 50-year-old woman buying guaranteed issue whole life insurance could expect to pay $407 per year for $10,000 of coverage. To compare, a 50-year-old woman in the standard health class could expect to pay $614 per year for a 20-year term life policy with $250,000 of coverage. The price is slightly higher, but she's getting 25 times the amount of coverage.
Many guaranteed issue life insurance plans cap death benefits at around $25,000. In general, this type of life insurance has a graded benefit, which means the insurer won't pay out the full death benefit if you die of natural causes within a few years of buying the policy. However, if you die of accidental causes within the first few years, the insurer typically pays out the full amount.
Group life insurance through work
Many people, including those with health problems, can get basic group life insurance through their employers. Basic coverage is typically limited to one or two times your annual salary, but you won't have to take a health exam to qualify. Note that you may lose the coverage if you leave the job.
Accidental death and dismemberment insurance
If you don't qualify for a term or permanent life insurance policy, you may want to consider accidental death and dismemberment insurance. The death benefit is paid out only in the event of an accidental death, which means your medical history is not used to determine eligibility. However, your death must be caused by a covered accident for your beneficiaries to receive the payout. Make sure you ask the insurer what accidents are covered and how a pre-existing condition can affect the payout.
Find the right life insurance plan for you
Make sure you and your loved ones are covered - compare customized life insurance quotes from our partners.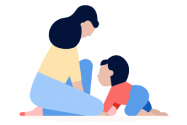 Tips for buying life insurance with a pre-existing condition
Be mindful of when you apply. An insurer will likely turn you down if you apply shortly after a cancer diagnosis or a heart attack, but you can always reapply, especially if your medical records demonstrate that your treatment has been effective.
Take advantage of improvements in your health. If you are accepted but are being charged a high rate, you can ask for a life insurance re-rating (and a lower premium) once your condition is under control.
Find the right agent. It's important that you look for an independent agent who works with an impaired risk specialist — a broker who'll know which insurance companies are more likely to provide a good rate for your particular condition. This could save you a lot of denied applications.
What to do if you've been denied life insurance
If you've been declined for life insurance or can't find affordable premiums for the coverage you want, don't give up.
You may want to consider waiting and reapplying for life insurance once your condition has improved.
Another option is to invest the money you would have paid in premiums. If your goal is to leave money to beneficiaries regardless of when you die, a well-managed investment account may help you achieve this.
The worst strategy is to conceal your condition from your insurer. Life insurance companies use many methods to identify fraud. Misrepresenting your health on your application could cause the insurer to reject a life insurance claim, jeopardizing the benefit for your beneficiaries. If the insurer discovers fraudulent information, it typically records the incident in the MIB Group insurance database, which is shared with other insurers. This might hurt your chances of buying coverage from another company.
Get more smart money moves – straight to your inbox
Sign up and we'll send you Nerdy articles about the money topics that matter most to you along with other ways to help you get more from your money.