Accidental Death and Dismemberment (AD&D) Insurance Explained
AD&D insurance pays out if you die or are injured in an accident, but it shouldn't replace life insurance.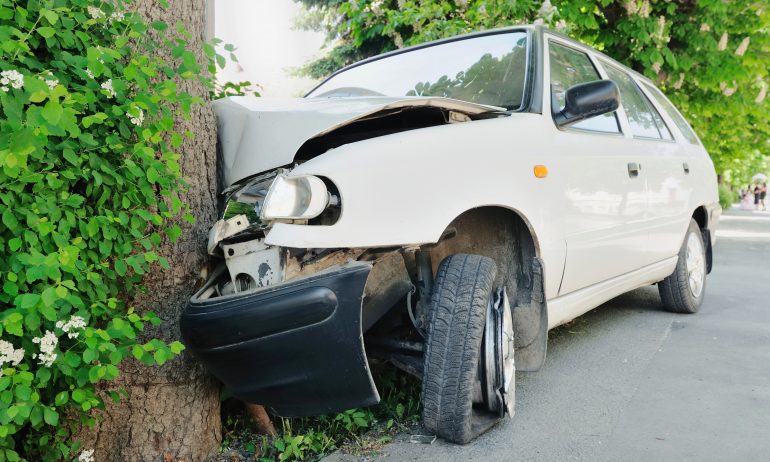 Many or all of the products featured here are from our partners who compensate us. This may influence which products we write about and where and how the product appears on a page. However, this does not influence our evaluations. Our opinions are our own. Here is a list of our partners and here's how we make money.
Accidental death and dismemberment insurance, often shortened to AD&D, overlaps with life insurance and disability insurance, but it doesn't fully replace either one. Understanding what it is and how it works can help you decide if this type of coverage is right for you.
Accidental death and dismemberment insurance pays out if you die or get seriously injured in an accident, such as a car crash. However, the death or injury must be a direct result of the accident and independent of any other causes. So, for example, if you suffer a heart attack while driving that leads to a fatal car crash, the policy likely would not pay out.
The cost of AD&D insurance is relatively low when compared to other coverage options, such as whole life insurance. For a 40-year-old applicant, a $200,000 AD&D insurance policy costs around $13 a month, while a $200,000 whole life policy for the same applicant costs $215 a month, according to Quotacy, a Minneapolis-based life insurance brokerage.
AD&D policies cost less because they pay out only for accidents. And the likelihood of dying in an accident is considerably lower than the chances of dying from heart disease or cancer, the two leading causes of death in America, according to the most recent data from the National Center for Health Statistics.
What does AD&D insurance cover?
Accidental death and dismemberment insurance generally covers incidents that cannot be foreseen, such as falls, traffic accidents and homicide. Covered dismemberments may include the loss of a limb or finger; loss of your sight, speech or hearing; or even paralysis. Injuries caused by work-related machinery may also be covered.
Insurers sometimes sell accidental death insurance without the dismemberment coverage. These policies pay out only if you die, and won't cover an accident that leaves you seriously injured but alive.
AD&D insurance policies typically exclude coverage for accidental injuries or deaths resulting from the following:
Physical illness, such as COVID-19.

High-risk activities, such as skydiving.

Suicide or attempted suicide.
In general, a death must occur within a set period of time, such as a few months to a year after the accident, to qualify as a covered event.
Where to find AD&D and accidental death insurance
AD&D insurance is often available through workplace plans as part of your employee benefits, or as a rider that you can add to an individual life insurance policy. But you can also buy stand-alone policies directly from insurers, your bank or credit unions.
In some cases, acceptance is guaranteed, which means you don't need to take a medical exam or answer health questions to qualify for coverage.
Here are six companies that sell AD&D or accidental death insurance directly to consumers.
Accidental Death Insurance

Coverage amounts: up to $500,000.

Accidental Death Insurance

Coverage amounts: $37,500 to $200,000.

Accidental Death Insurance

Coverage amounts: $50,000 to $500,000.

Accidental Death & Dismemberment Insurance

Issue ages: 18 to 69 (68 in MD).

Coverage amounts: $10,000 to $300,000.

Accidental Death & Dismemberment Insurance

Coverage amounts: $50,000 to $500,000.

Accidental Death Insurance

Coverage amounts: $50,000 to $300,000.
How accidental death and dismemberment insurance works
When you buy an AD&D insurance policy it will have a "face amount," such as $100,000. But the policy won't pay the full amount for every covered accident. Instead, this type of insurance usually has two payment schedules:
100% of the face amount for an accidental death.

A percentage or the face amount for an injury, depending on its seriousness. For example, you might collect 50% if you lose a limb, or your sight in one eye, and 100% if you lose two limbs or your sight in both eyes.
Some policies pay additional benefits for injuries or deaths due to accidents while riding a bus, train, plane, ferry or taxi as a fare-paying passenger.
The beneficiary of your AD&D policy (such as your spouse) collects the money in the case of an accidental death, and you collect it if you suffer one of the injuries outlined in the policy.
Is AD&D insurance right for you?
The main thing to remember is that AD&D coverage is a supplement to life insurance, which helps cover expenses after you die, and disability insurance, which covers you if you're injured and can't work. If you have dependents who would suffer financially if you died, the safe bet is to buy life insurance first. To cover the risk of being unable to work because of an injury or illness, make sure you have enough disability insurance.
There's no harm in opting for AD&D insurance through work if your employer offers it for free. Similarly, you may have AD&D coverage included in your life insurance policy in the form of a rider. If so, you probably don't need to buy additional coverage.
METHODOLOGY: LIFE INSURANCE RATINGS
NerdWallet's life insurance ratings are based on weighted averages of financial strength ratings, which indicate a company's ability to pay future claims, and complaint index scores from the National Association of Insurance Commissioners for individual life insurance. To calculate each insurer's rating, we adjusted the scores to a curved 5-point scale.
These ratings are a guide, but we encourage you to shop around and compare several insurance quotes to find the best rate for you. NerdWallet does not receive compensation for any reviews.
INSURER COMPLAINTS METHODOLOGY
NerdWallet examined complaints received by state insurance regulators and reported to the National Association of Insurance Commissioners in 2016-2018. To assess how insurers compare to one another, the NAIC calculates a complaint index each year for each subsidiary, measuring its share of total complaints relative to its size, or share of total premiums in the industry. To evaluate a company's complaint history, NerdWallet calculated a similar index for each insurer, weighted by market shares of each subsidiary, over the three-year period. Ratios are determined separately for auto, home (including renters and condo) and life insurance.