5 Best AD&D Insurance Policies in 2022
These insurers offer coverage for accidental deaths or injuries, but you may need to buy through your workplace.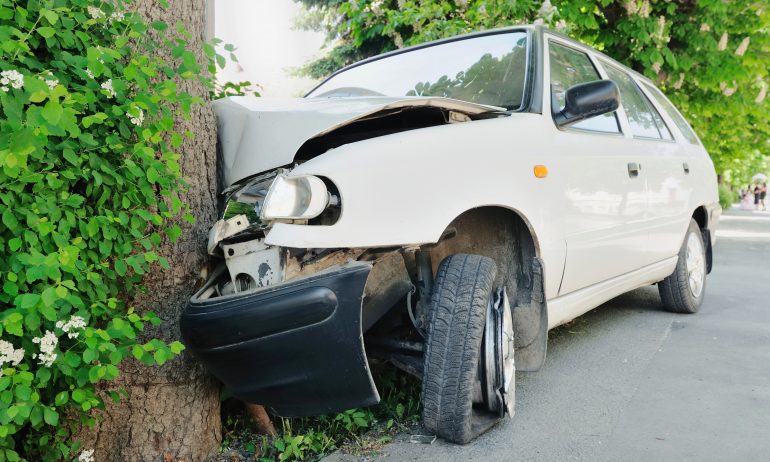 Many or all of the products featured here are from our partners who compensate us. This may influence which products we write about and where and how the product appears on a page. However, this does not influence our evaluations. Our opinions are our own. Here is a list of our partners and here's how we make money.
Accidents happen, and accidental death and dismemberment (or AD&D) insurance is designed to help you or your family in the aftermath. It's usually offered by employers, though there are a handful of insurers that sell stand-alone policies.
To finalize this list, our experts looked at insurers that offer comprehensive AD&D policies — not just accidental death insurance, which covers deaths but not injuries. We assessed policy features and the percentages paid out for various injuries, as well as the amount of coverage you can buy.
The best AD&D insurance policies
Through participating credit unions.

NerdWallet rates insurers at the company level, not the policy level. This means our star rating reflects the company as a whole, and not its AD&D insurance policy specifically.
Best accidental death and dismemberment insurance
Learn more about each company in our list by reading the brief summaries below.
---
Policy name: Group AD&D Insurance.
Availability: All states, through the workplace.
Our take: If your employer offers Prudential's insurance products as part of its workplace benefits, you may have access to AD&D insurance, either as a stand-alone policy or a rider on your term life insurance policy.
Employers typically offer plans that are linked to your salary or with set amounts like $50,000 or $100,000. Depending on your employer, you might be able to add a rider that reimburses your spouse or child for tuition and day care if you die in an accident, or one that pays extra if you die in a car while wearing a seat belt.
Since Prudential's AD&D policy is a type of group life insurance, you won't need to prove you're in good health. You can sign up during open enrollment, or if you've experienced a qualifying event such as switching jobs or getting married.
---
Policy name: Accidental Death & Dismemberment Insurance.
Availability: All states, through the workplace.
Our take: Each employer sets its eligibility requirements for this AD&D policy, though in most cases you'll need to work at least 30 hours a week to qualify.
The policy typically pays out 100% of its face value for accidental deaths, and 50% if you lose a limb (such as an arm or leg) or your speech, hearing or sight in one eye. It also pays 25% if you lose a thumb and index finger on the same hand.
Most employers choose a maximum benefit between $10,000 and $1 million, and some offer portability, which means you can take your coverage with you if you change jobs.
---
Policy name: AD&D Insurance.
Availability: All states, through participating credit unions.
Our take: TruStage's AD&D policy is sold through credit unions and doesn't require you to fill out a health questionnaire or take a life insurance medical exam. Along with covering accidental deaths, it typically pays out between 5% and 50% of the policy's face value if you lose your speech; hearing; or a foot, hand, eye or digit — such as a finger — due to an accident. However, it doesn't pay out if you become paralyzed after an accident.
The policy stands out for its "increasing benefit," which means the value of the coverage you buy increases by 5% each year you keep it (up to a total of 50% over 10 years). TruStage also pays out an additional amount if you were wearing a seat belt or protected by an air bag at the time of the accident. Finally, you can add cancer, heart attack and stroke coverage to your policy for a fee, and you'll receive an extra lump sum of money if you're diagnosed with one of those conditions.
---
Policy name: Basic AD&D, Supplemental AD&D, Dependent AD&D or Voluntary AD&D Insurance.
Availability: All states, through the workplace.
Our take: Most of MetLife's AD&D policies complement the term life insurance you have through work. For example, the payout from Basic AD&D matches that of your group life insurance, and your employer picks up the premiums. But if you want more coverage, you can pay for a stand-alone Voluntary AD&D policy.
Typically, MetLife's AD&D policies pay out a lump sum if you lose your sight, hearing or a limb due to an accident, or end up paralyzed, in a coma or suffering from brain damage as a result. Some employers may be able to opt for policies that cover child care, counseling and hospitalizations after an accident, as well as HIV-related deaths.
Like all types of group insurance, you can sign up for an AD&D policy during open enrollment, when you're first hired, or after a qualifying event. You won't need to provide your medical history, and the amount of coverage you can get varies by company.
---
Policy name: Voluntary AD&D Insurance.
Availability: All states, through the workplace.
Our take: This flexible AD&D policy offered by employers is voluntary, which means you'll most likely pay all the premiums. But you can choose the amount of coverage that suits your needs, up to $1 million or 10 times your base salary.
The Hartford has a plan option that waives your premiums if you become disabled before your 60th birthday, and you can opt to add your spouse or child to your policy for a fee. The insurer pays for losses that occur within a year of an accident, including a loss of life, speech, sight, hearing, hands, feet and movement. Payouts generally fall between 25% and 100% of the policy's face value, depending on the severity of the injury.
---
Alternatives to the best AD&D insurance
To recap, AD&D policies pay out only if you're killed or seriously injured in an accident. They don't cover deaths due to natural causes, illnesses and surgeries.
If you want coverage for those types of deaths, look into a term life insurance policy. And if you already have life insurance but want to make sure you're covered for accidents, you could buy a personal accident insurance policy. These policies supplement health insurance and kick in if you're injured in an accident.
Life insurance ratings methodology
NerdWallet's life insurance ratings are based on consumer experience, complaint index scores from the National Association of Insurance Commissioners for individual life insurance, and weighted averages of financial strength ratings, which indicate a company's ability to pay future claims. Within the consumer experience category, we consider ease of communication and website transparency, which looks at the depth of policy details available online. To calculate each insurer's rating, we adjusted the scores to a curved 5-point scale.
These ratings are a guide, but we encourage you to shop around and compare several insurance quotes to find the best rate for you. NerdWallet does not receive compensation for any reviews. Read our editorial guidelines.
Insurer complaints methodology
NerdWallet examined complaints received by state insurance regulators and reported to the National Association of Insurance Commissioners in 2018-2020. To assess how insurers compare to one another, the NAIC calculates a complaint index each year for each subsidiary, measuring its share of total complaints relative to its size, or share of total premiums in the industry. To evaluate a company's complaint history, NerdWallet calculated a similar index for each insurer, weighted by market shares of each subsidiary, over the three-year period. Ratios are determined separately for auto, home (including renters and condo) and life insurance.
Get more smart money moves – straight to your inbox
Sign up and we'll send you Nerdy articles about the money topics that matter most to you along with other ways to help you get more from your money.