Term Life Insurance: What You Need to Know
Term life insurance is a relatively inexpensive way to provide money for your family if you die.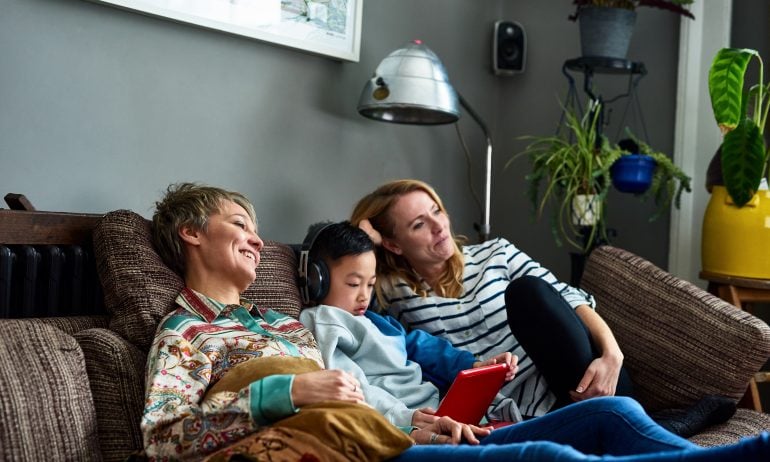 Many or all of the products featured here are from our partners who compensate us. This may influence which products we write about and where and how the product appears on a page. However, this does not influence our evaluations. Our opinions are our own. Here is a list of our partners and here's how we make money.
Imagine a world without yourself in it. Would your family need help paying the bills? Term life insurance can help you bridge that gap at a relatively low cost. If you die while the policy is in force, you'll leave behind a lump sum of cash for whomever you choose.
Since term life insurance doesn't last forever and has no investment component, it's typically much cheaper than whole life insurance.
Term life insurance is a contract between you and an insurance company that lasts for a specific period of time, such as 10 or 20 years. In exchange for your premium payments, the insurer pays a death benefit to your if you die during the term of the contract.
Unlike whole life and other types of that last your entire life, term life insurance expires when the term ends. If you still need life insurance, you may be able to renew your policy, convert it to permanent coverage at a higher premium or buy another policy.
Term life doesn't build that you can borrow against, like permanent life insurance does. This is one reason term life is cheaper than whole life. With term life, you generally just pay for the potential death benefit; with whole life, higher premiums are needed to grow cash value.
Term life is a good policy to buy if you:
If no one depends on you financially and your death would not be a financial burden on your family, you may not need life insurance. But if someone you care about will need money if you die, term life insurance may be right for you.
Term life insurance policies often last for 10, 20 or 30 years, but some insurers have terms available in one- and five-year increments. If you're a breadwinner in your family, you can choose a term that matches the years your family will rely on your income, such as the remaining years you'll have mortgage payments. If you're a stay-at-home parent, you may want term life insurance to cover services you provide now without payment, such as child care. Your family might need to pay someone to handle these tasks if you were gone.
If you expect your needs will change over time, you can have, giving you extra coverage during the stages of life when you need it most.
Ideally, by the time your coverage ends, you'll no longer need life insurance. Your children will be grown, your mortgage will be paid off and you'll have enough savings to be financially secure.
If you buy term life and then decide you need lifelong coverage after all, many policies will allow you to. Your premiums will go up, but you can stay insured without having to prove you're still in good health. Some policies allow conversion at any time, while others permit it only in the first few years of coverage.
You can find out how much life insurance you need by using the term life insurance calculator below. For more help, check out the calculators, tips and rules of thumb in our.
The cost of a term life insurance policy depends on a number of factors, including:
Most term life insurance policies have level benefits and premiums, so the premiums stay the same throughout the term.
Here's a look at how much you might expect to pay for a 20- or 30-year term life policy, compared with the cost for a whole life policy with the same death benefit.
Term life isn't as complicated as , but choosing a policy isn't always simple. You'll have several decisions to make, and the right option for you may not be the same for someone else. The ideal policy is one that fits your family's unique needs.
While many term life policies are simple and unadorned, some companies offer extra features that might be worth considering. An insurer may include some of these options automatically, or you might need to pay extra to add them as "riders" to your policy. A also known as an endorsement, is a policy amendment that adds a specific feature to your coverage. If these extra features are important to you, make sure to ask about them when you're shopping for a policy. Here are a few common life insurance riders.
With, if you keep your policy until the end of its term, the insurer will refund the premiums you paid. This option may be appealing if you don't like the idea of outliving your policy and getting nothing in return for paying years' worth of premiums.
However, your premiums are likely to be considerably higher if you choose this option. The price can be around triple the cost of a standard term life policy.
If you become seriously ill, this option allows you to withdraw part of the money from the death benefit while you're still alive. According to the American Council of Life Insurers, you might qualify for an early payout of 25% to 95% of the death benefit if you:
The details can vary by policy, so before you buy, ask how you could qualify for accelerated death benefits and how much money you'd be eligible to receive.
Keep in mind that if you use this option, the amount you withdraw will no longer be paid to your family when you're gone. If you think you might use an accelerated death benefit, make sure to buy enough coverage that your family's financial needs will still be met when you die.
With this option, you can skip paying premiums if you become disabled and can't work for a long period of time, such as six months. Your policy remains in force, even though you're no longer required to make premium payments.
This option typically doubles or triples the payout if you die due to an accident. But be aware that "accident" might not mean what you think.
Insurance companies may strictly define what types of accidental deaths qualify for the extra payout. In addition, there may be time limits. For example, if you're injured in an accident and die of your injuries seven months later, your beneficiaries won't get an extra payout if the rider covers only deaths within six months of an accident.
Before you buy coverage, an insurer will want to know how healthy you are. You'll typically need to answer some health questions, and it's important to be truthful. Companies can if the application was inaccurate or incomplete.
A fully underwritten life insurance policy typically requires a. A paramedical professional typically takes blood and urine samples and checks factors like your weight, height and blood pressure.
You can also choose simplified-issue life insurance, which doesn't require a medical exam. You'll still answer health questions, and the insurer may pull data about you from other sources, such as your prescription drug history and driving record.
Even if you have some health issues, you can generally find the lowest price by applying for a fully underwritten policy.
For some people, accelerated underwriting is another way to get. You answer health questions online or by phone, and the insurer uses outside data and sophisticated algorithms to evaluate your application. You might get rapid approval, with rates similar to those you'd get if you'd taken an exam. However, if you're in less-than-perfect health, some companies that offer  may require a medical exam before deciding whether to approve your application.
Life insurance premiums typically stretch for years into the future, so it's worth spending time now to lock in the lowest term life insurance rate you can.
It's easy to online for term policies. Before you buy a policy, compare prices from several companies. Be sure to choose the same coverage amounts and options for each policy you compare.
You may discover that term life insurance rates vary widely. A few dollars a month might not seem like a big difference, but small savings will add up over time. Finding a good price on a top-notch policy from one of the can put you and your family financially ahead for decades.
NerdWallet's life insurance ratings are based on weighted averages of financial strength ratings, which indicate a company's ability to pay future claims, and complaint index scores from the National Association of Insurance Commissioners for individual life insurance. To calculate each insurer's rating, we adjusted the scores to a curved 5-point scale.
These ratings are a guide, but we encourage you to shop around and compare several insurance quotes to find the best rate for you. NerdWallet does not receive compensation for any reviews.
NerdWallet examined complaints received by state insurance regulators and reported to the National Association of Insurance Commissioners in 2018-2020. To assess how insurers compare to one another, the NAIC calculates a complaint index each year for each subsidiary, measuring its share of total complaints relative to its size, or share of total premiums in the industry. To evaluate a company's complaint history, NerdWallet calculated a similar index for each insurer, weighted by market shares of each subsidiary, over the three-year period. Ratios are determined separately for auto, home (including renters and condo) and life insurance.