How Long Your Term Life Insurance Should Last
You'll want a term life policy as long as you have others depending on your income to meet financial obligations.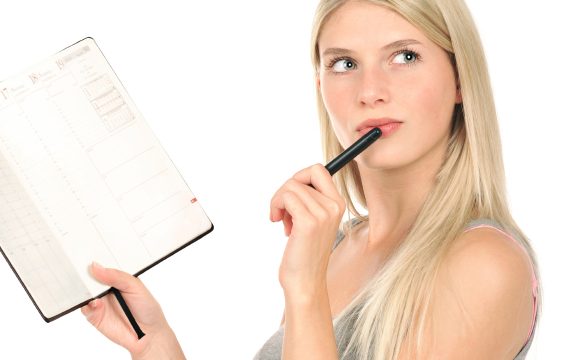 Many or all of the products featured here are from our partners who compensate us. This may influence which products we write about and where and how the product appears on a page. However, this does not influence our evaluations. Our opinions are our own. Here is a list of our partners and here's how we make money.
When you're buying term life insurance, you have two main decisions: how much coverage to buy and how long the policy should last.
The duration of the financial obligations you want to cover will generally determine how long your term life insurance policy should last. You want the policy to continue until your last major obligation is taken care of.
Term life policies are generally sold with terms of five, 10, 15, 20, 25 or 30 years. You won't find, for example, an eight-year life insurance policy. The longer the length of the policy, the higher your life insurance quotes will be because you're locking in your rate for a longer time, and, as you age, health problems tend to crop up and your likelihood of dying increases. If your longest-lasting financial obligation falls in between available term periods, round up. For example, if your mortgage will be paid off in 17 years, round up your term choice to 20 years.
An option is annual renewable term life insurance, which guarantees your ability to buy coverage for a set period, but it renews each year at a potentially higher rate. You'll generally pay less by buying standard level-term life. Annual renewal term life insurance can be a good choice for people who have short-term financial obligations or who want to cover a short period until they get a new job with group life coverage.
The length of your mortgage
Your mortgage is a big part of your monthly expenses and often the main reason people buy life insurance. If you want your life insurance to cover your mortgage, consider how many years you have left until you pay off your house. You don't want your policy to expire after 20 years if your mortgage payments will last another decade after that.
How long until children are on their own
Children are expensive, demanding food, clothing, camps, music lessons, education, various electronic devices and so much more. How long until you can expect your kids to support themselves? These days, that's probably at least a few years beyond age 18, particularly if you're planning to pay for college.
The number of years until you retire
Ideally you've been saving for the time when you will stop working. If you're buying term life insurance primarily for income replacement, you may not need it after retirement.
Once your kids are grown up, the house is paid off and you're living off your retirement savings, life insurance is one more thing you no longer need to worry about.
---