Life Insurance Agents and Commissions: What You Should Know
Commissions can play a role in which life insurance policies agents promote and how much you pay.
Many or all of the products featured here are from our partners who compensate us. This influences which products we write about and where and how the product appears on a page. However, this does not influence our evaluations. Our opinions are our own. Here is a list of our partners and here's how we make money.
If you're in the market for life insurance, you can buy a policy online, directly through an insurer or with the help of an agent. Part of understanding how to shop for life insurance smartly is knowing how agents get paid. 
How life insurance commissions work
Commission structures vary by policy and company. But typically, life insurance agents receive as commission 60% to 80% of the premiums you pay in the first year. They collect smaller commissions in subsequent years. Added up, 5% to 10% of all the premiums you pay over the life of the policy could go to commissions.
Life insurance companies paid out $51 billion in commissions on life insurance policies in 2021, according to the 2022 ACLI Fact Book. 
If you were to stop paying premiums and allow your policy to lapse within the first couple of years, the life insurance company might require your agent to pay back the money they earned in commissions.
Permanent policies, such as whole life insurance, typically don't build cash value in the first year or two because of commissions and other expenses insurers incur to issue those policies. 
Why agent commissions matter
Since commissions are a percentage of premiums, agents have an incentive to promote policies with higher premiums — like permanent life insurance. These policies generally offer lifelong coverage, plus they have a cash value component that accumulates interest over time. As a result, the premiums for permanent life insurance are often seven to 10 times higher than premiums for term life insurance. This may lead some agents to recommend permanent policies, even if the commission percentage is the same, since the total commission they stand to earn is higher.
Life insurance companies sometimes pay higher commission percentages for permanent policies, boosting their appeal to agents. This is mainly because cash value life insurance policies require more "servicing" by insurers. They're typically in force for a longer period of time, and some policies require constant monitoring of the investments. 
Finally, commissions slow the cash value growth in permanent life insurance policies, especially in the first few years of a policy. With these long-term contracts, it's more important to look at the 20- or 30-year projection of your policy's performance to determine whether the agent's commissions would have a substantial impact. 
How to be a smart customer
Ask your life insurance agent about the commission they'll receive. It's OK to do this, but just know that the agent may be hesitant to share this information because commissions can vary for a number of reasons. For example, their commission percentage may increase based on the dollar amount of premiums they place with a company over a year. They may receive a commission of 60% at the beginning of the year, but that percentage could increase significantly as the year progresses. 
In some states, agents have to disclose the amount they're earning in commission if the applicant requests it. 
Look into "low-load" insurers. These companies have salaried "consultants" rather than commissioned agents. In comparison, "load" insurers — which make up most of the market — offer commissions to their agents. No matter which type of insurance company you go with, it's more important to look at long-term policy performance than commission structures.
Consider laddering life insurance policies. Term life insurance is sufficient for most people, and it has lower costs and commissions. But if you want to buy cash value life insurance, you might be able to lower the total commission by blending term and permanent policies. Some companies will allow you to add a term rider during the life of the policy, which you can then convert to permanent coverage later on. The term rider typically pays a relatively low commission of around 3%. With whole life policies, you'll usually have the option to use dividends to purchase paid-up additions or term life insurance. 
Prioritize overall policy performance and premiums. Commissions should not be the deciding factor in whether to purchase a life insurance policy. While a specific policy may have higher commissions, it may have lower costs of insurance, charge lower fees or pay a higher interest rate on the cash value component. 
Find the right life insurance plan for you
Make sure you and your loved ones are covered - compare customized life insurance quotes from our partners.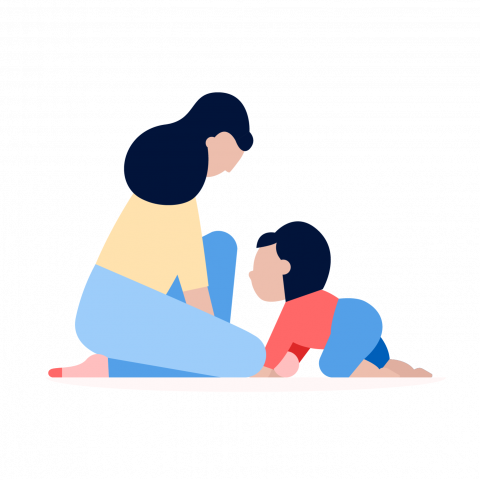 Get more smart money moves – straight to your inbox
Sign up and we'll send you Nerdy articles about the money topics that matter most to you along with other ways to help you get more from your money.