Life Insurance for Diabetics
If you're taking steps to manage your condition, a life insurance policy might not be as expensive as you'd think.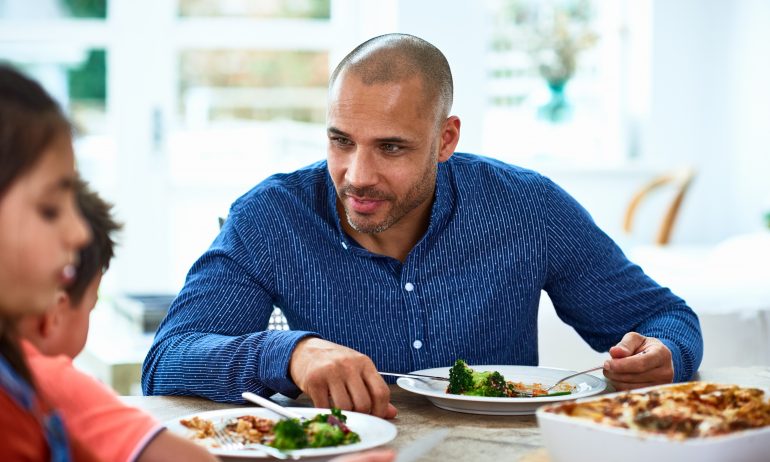 Many or all of the products featured here are from our partners who compensate us. This may influence which products we write about and where and how the product appears on a page. However, this does not influence our evaluations. Our opinions are our own. Here is a list of our partners and here's how we make money.
Around 1 in 10 American adults live with diabetes, according to the Centers for Disease Control and Prevention's 2020 National Diabetes Statistics Report. Life insurance for diabetics is in reach, but your options might be limited, and you can expect to pay more for a policy.
The good news: If you can prove your diabetes is under control, you may qualify for better policies and rates.
Why life insurance companies care about diabetes
Like any pre-existing condition, diabetes automatically makes you "riskier" in the eyes of the insurer. Diabetes is the result of having too much blood sugar, and it increases the chances of running into other health issues later in life, such as stroke, heart disease, hypertension and kidney disease.
It's a little morbid to think about, but life insurance companies issue policies and set rates based on expected mortality. Since diabetes comes with a host of risk factors, insurers protect themselves by raising rates and making it harder for people with diabetes to qualify for coverage.
5 things insurers look at
When you apply for life insurance coverage, insurers will look closely at your diabetes and the way you're managing it. Then, they'll use that information to decide whether to issue you a policy, which health class to put you in and how much to charge. They focus on five key factors:
Insurers consider two numbers:
Your age. Life insurance companies tend to offer the cheapest rates to young applicants, which is why it's a good idea to buy a policy as soon as you need it.

Your age when you were diagnosed with diabetes. The longer you've had diabetes, the higher your rate is likely to be. So if you were diagnosed with diabetes decades ago as a 10-year-old, you'll probably pay more than someone your age with late-onset diabetes.
Type 2 diabetes accounts for 90% to 95% of U.S. cases, according to the CDC, and insurers are usually more lenient with this type. It's typically diagnosed in adulthood, and the symptoms tend to be milder. Some people can manage Type 2 diabetes by leading a healthy lifestyle, staying active and taking medication.
Since insurers see Type 2 diabetics as less risky than Type 1 diabetics, you're more likely to land in a better health class (such as Standard) and pay a lower premium.
Type 1 diabetes is less common. Generally, it's diagnosed at a younger age, and people need insulin therapy to keep the condition under control. If you have Type 1, you'll probably be assigned a lower health class (like Substandard) and charged a higher rate. But insurers differ in how they view people with diabetes, so if you're otherwise healthy, you might be able to get a cheaper premium by shopping around.
Gestational diabetes is a temporary condition that can arise during pregnancy and most insurers will assess your diagnosis and treatment the same way they do Type 1 and Type 2. To avoid ending up with a pricier policy, aim to apply for life insurance before becoming pregnant or during the first trimester. Otherwise, it might be worth holding off on applying until a few months after giving birth. Your diabetes might go away in that time, and you'll be able to score a better rate.
3. The severity of your diabetes
To judge the severity of your diabetes, insurers will assess your average blood sugar levels using a blood test called A1C. If the reading indicates your diabetes is under control, you'll be looked upon more favorably than someone with a higher reading.
In some cases, an insurer may consider results from a glucose tolerance test instead of an A1C. The closer you are to a normal blood sugar level, the better it is for your life insurance application.
Tests aside, insurers will also ask about any diabetes-related complications, such as neuropathy (nerve damage) or retinopathy (retina damage). You won't be automatically penalized for having these conditions, but if it's clear that you're not managing them well, you'll face higher premiums.
4. How you're treating your diabetes
You have a better chance of locking in a policy and lower premium if you can prove you're taking action to treat your diabetes.
The type of treatment varies. But generally, eating a healthy diet, exercising, taking an oral medication and regularly seeing a doctor are all good signs that you're trying to keep the condition in check.
Outside of those big four factors, insurers also assess:
The rest of your health history. Having high cholesterol, having high blood pressure or being overweight are all risk factors that can make your rates go up.

Your family medical history. Your insurer will ask about genetic conditions that could increase your health risk, such as renal and heart disease.

Your alcohol use. Drinking alcohol in excess can accelerate diabetes-related complications, such as nerve damage and eye disease. For this reason, your insurer might ask about your alcohol intake.
Choosing the right life insurance for diabetics
These are the main options for life insurance for diabetics:
The cheapest and simplest policy, term life insurance lasts for a set number of years — like 10, 15 or 20. You'll need to fill out a health questionnaire and undergo a medical exam, making this option a good fit for those who have their diabetes under control.
Find the right life insurance plan for you
Make sure you and your loved ones are covered - compare customized life insurance quotes from our partners.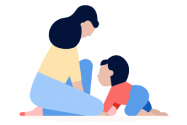 If you'd like to treat your policy as an asset, look into whole life insurance. It offers lifelong coverage, and a portion of your premium is invested each month to give your policy a cash value. Once you've built up enough cash value, you can start taking out loans against your policy.
However, whole life insurance can be five to 15 times more expensive than term life, and it usually requires a medical exam. So decent rates or even coverage could be out of reach for Type 1 diabetics and for Type 2 diabetics who aren't getting treatment.
Simplified issue or guaranteed issue life insurance
If your diabetes is advanced or uncontrolled, you could opt for life insurance with no medical exam. Simplified issue policies still require you to complete a health questionnaire, while guaranteed issue life insurance policies skip both the questionnaire and medical exam. However, they're usually open to people older than 50 only.
Since the insurer has less information about you, these policies are typically expensive and capped at low amounts, like $25,000 or $50,000.
Another way for people with diabetes to get coverage is through their workplace. If your company offers group life insurance as part of your benefits package, it's worth taking advantage of that — especially if your employer covers all or some of the premiums.
You won't need to take a medical exam, but many employers offer a policy worth only one or two times your salary. If you have financial dependents, debt or assets to protect, you might want to consider supplemental life insurance to increase your coverage.
With some policies, you can customize your coverage with life insurance riders. For a person with diabetes, these riders are worth looking into:
Accelerated death benefit rider. Allows you to tap a portion of your policy's death benefit early if you're diagnosed with a terminal illness.

Critical illness rider. Lets you withdraw part of your death benefit while you're still alive if you provide proof of a critical or chronic illness.

Waiver of premium rider. Pauses your premiums if you become disabled and can't work for a period of time.

Guaranteed insurability rider. Allows you to increase your coverage later on without taking another medical exam or answering health questions.

Term conversion rider. Lets you convert all or part of your term life policy to permanent coverage before a deadline, such as age 65.
Questions insurers might ask about your diabetes
When you choose a policy that requires a health questionnaire or physical, you can expect to be asked standard questions about your health, lifestyle and family medical history.
Your insurer will also ask specific questions about your diabetes. These might include:
What type of diabetes do you have?

Do you monitor your glucose levels yourself?

Are you taking insulin, an oral medication or a combination of both? If so, you'll need to detail the number of insulin units per day, and the types of medication and dosages.

What is your current diet and exercise routine?

What is your current A1C level?

What is your average A1C reading for the past year?

Have you had any other tests for your diabetes?

Who is your doctor, and when was the date of your last visit? You might need to provide contact information for your whole care team, including primary care doctors and endocrinologists.

Do you have diabetes-related complications, such as high blood pressure, impaired vision, blackout spells or kidney issues?

Have you been diagnosed with any other serious medical conditions, like coronary artery disease or kidney disease?

Have you ever experienced a diabetic or insulin coma?
Your insurer might request records of recent test results, doctor's appointments, prescriptions, referrals and hospitalizations. For a smoother process, have any supporting documents handy when you apply.
During the medical exam, the technician will measure your height and weight, blood pressure, blood glucose level and HDL (good) and LDL (bad) cholesterol levels. The exam may include an electrocardiogram, known as an EKG, or a microalbumin test, which detects early signs of kidney damage.
The cost of life insurance with diabetes
After looking at your age, lifestyle, driving record and the risk your diabetes presents, your insurer will assign you to a life insurance rate class. This will determine your premium, or how much you'll pay each month.
Generally, people who have diabetes will pay more for a policy than those who don't have diabetes. But your premium might not be as high as you think, especially if you have Type 2 diabetes that you're managing well. You could qualify for Standard rates with some insurers.
Sample life insurance rates for diabetics
Life insurance for diabetics can cost two to four times as much as coverage for a healthy person without diabetes, NerdWallet found when we compared rates for a $500,000, 20-year term life policy.
Average premiums were identical for Type 1 diabetics and Type 2 diabetics whose condition isn't under control. But rates were at least 20% lower for Type 2 diabetics who are managing their diabetes well. This shows how important your treatment is to insurers.
Here's how much you can expect to pay per month for a $500,000, 20-year term life policy if you have diabetes and don't smoke.
Type 2 diabetes (well controlled)

Type 1 diabetes or Type 2 (not well controlled)

Source: Quotacy. Lowest three rates for each age and policy type averaged, as of June 10, 2021.
Tips to lower your life insurance rates
Shop around. Insurers weigh diabetes differently, and some are more flexible than others. Try to compare life insurance quotes from a handful of companies to make sure you're getting the most competitive rates.
Stay on top of your diabetes. See your doctor often, take your medication, eat a healthy diet and maintain an active lifestyle. That way, when it's time to apply for life insurance, you'll be able to show an insurer that you're doing everything you can to manage it.

Use a broker. Some brokers specialize in high-risk applicants, and they can help you narrow down your options and boost your chances of approval.

Research insurers with wellness programs. For example, John Hancock's Aspire program is designed for people with diabetes. It rewards you for eating healthily and staying active with a premium discount of up to 25%.
Frequently asked questions
What should I do if my life insurance application is rejected?
When I apply for life insurance, do I have to disclose that I have diabetes?
What happens if I get diabetes after buying life insurance?
I've gotten my diabetes under control. Can I get cheaper life insurance rates?
Get more smart money moves – straight to your inbox
Sign up and we'll send you Nerdy articles about the money topics that matter most to you along with other ways to help you get more from your money.