Medicare Premiums and Deductibles: What You'll Pay in 2023
Most parts of Medicare require a monthly premium, and there are other costs to consider.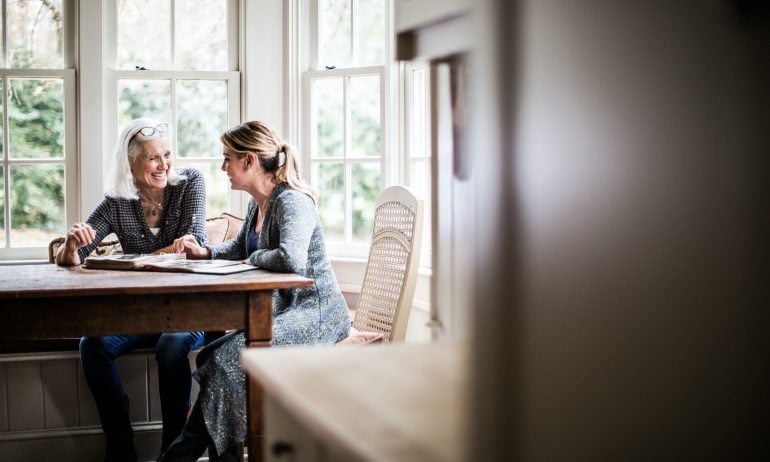 Many or all of the products featured here are from our partners who compensate us. This influences which products we write about and where and how the product appears on a page. However, this does not influence our evaluations. Our opinions are our own. Here is a list of our partners and here's how we make money.
The costs and deductibles associated with the different parts of Medicare may change each year. The Centers for Medicare & Medicaid Services, or CMS, releases the new costs for Medicare Parts A and B and income-related monthly adjustment amounts every fall for the following year.
Medicare is the federal government health insurance program for people age 65 and older and younger people living with certain illnesses or disabilities. Medicare comes in four parts — Part A, Part B, Part C and Part D. There's also Medigap, or Medicare Supplement Insurance, which is an optional add-on to Original Medicare.
Below are Medicare's premiums and deductibles for 2023.
What you'll pay for Medicare overall in 2023
In general, you'll pay a monthly premium for each part of Medicare, depending on which parts you're enrolled in:
| | |
| --- | --- |
| Part A (hospital insurance) | |
| Part B (medical insurance) | |
| Part C (Medicare Advantage) | |
| Part D (prescription drugs) | |
| | |
What you'll pay for Medicare Part A
Most people don't pay a premium for Medicare Part A. You'll get premium-free Part A if you or your spouse worked and paid Medicare taxes for 10 years. If you have to pay a premium, you'll pay as much as $506 per month in 2023, depending on how long you or your spouse worked and paid Medicare taxes.
Medicare Part A also has a deductible, or amount you must pay before your insurance starts paying its share. In 2023, it's $1,600 for each benefit period. Depending on the length of your hospital stay, you may also be responsible for paying coinsurance.
A benefit period starts the day you're admitted for an inpatient hospital stay or skilled nursing facility care. It ends when you haven't received inpatient hospital or skilled nursing care for 60 days in a row. If you're admitted after that, you've started a new benefit period and must pay the deductible again. (But if you have a Medigap plan, it often covers your Part A deductible.)
What you'll pay for Medicare Part B
Most people pay a standard monthly premium for Medicare Part B, which is $164.90 in 2023. Depending on your income, you may have to pay more. In 2023, Medicare beneficiaries with reported income of more than $97,000 (filing individually) or $194,000 (filing jointly) in 2021 pay from $230.80 to $560.50 a month for Part B.
Your Part B premium is based on your modified adjusted gross income that was reported on your tax return two years prior. So the additional amount you pay for Part B — called the Income Related Monthly Adjustment Amount, or IRMAA — may vary.
There's also a deductible for Part B. In 2023, the Part B deductible is $226.
What you'll pay for Medicare Part C (Medicare Advantage)
Medicare Advantage is a bundled alternative to Original Medicare that includes the benefits of Part A, Part B and usually Part D. These plans often include additional benefits, such as some coverage for dental or vision care. They're sold by private health insurance companies, and premiums vary.
Although the average monthly premium for a Medicare Advantage plan is $18 in 2023, many available plans have a $0 premium. You'll pay your Medicare Advantage premium in addition to your Part B premium (and Part A, if you're not premium-free). That said, some plans will pay part or all of your Part B premiums.
In addition to the monthly premium, Medicare Advantage plans may come with deductibles, copays or coinsurance. Look through each plan's fine print to understand what kind of charges you'll pay for medical services.
What you'll pay for Medicare Part D
Medicare Part D is prescription drug coverage, and it's sold by private health insurance companies, so premiums vary by policy. In 2023, the average Part D plan premium is $31.50 per month, but drug plan prices range from $1.60 to $201.10 per month.
Like Part B, you'll pay more for your Part D coverage if you have a higher income. The same thresholds apply: If your 2021 income was more than $97,000 (filing individually) or $194,000 (filing jointly), you'll pay an additional $12.20 to $76.40 per month, on top of your Part D premium.
There's also a deductible for some (but not all) Part D plans, which in 2023 can be no higher than $505.
What you'll pay for Medigap
If you stick with Original Medicare (instead of Medicare Advantage), you have the option of purchasing additional coverage in the form of a Medigap plan, or Medicare Supplement Insurance. These plans are offered by private insurers and pay many of the costs and deductibles of Part A and Part B, and they may offer some health coverage if you travel internationally. You can't have both a Medigap and a Medicare Advantage plan at the same time.
Medigap premiums vary by plan and location. The best time to buy a Medigap policy is during the six-month window that starts the first month you have Medicare Part B (and you're 65 or older). During this time, Medigap companies must offer you a plan at the same price as everyone else, regardless of your health status. After that, companies may raise the price or not offer you a plan, depending on your health situation.
Although premiums vary, here's an example of Medigap costs for a 65-year-old nonsmoker in Chicago:
If you have additional questions about Medicare, visit 
Medicare.gov
or call 800-MEDICARE (800-633-4227, TTY 877-486-2048).
Get more smart money moves – straight to your inbox
Sign up and we'll send you Nerdy articles about the money topics that matter most to you along with other ways to help you get more from your money.