What Is a Copay?
A copay is a flat fee you pay for covered medical services.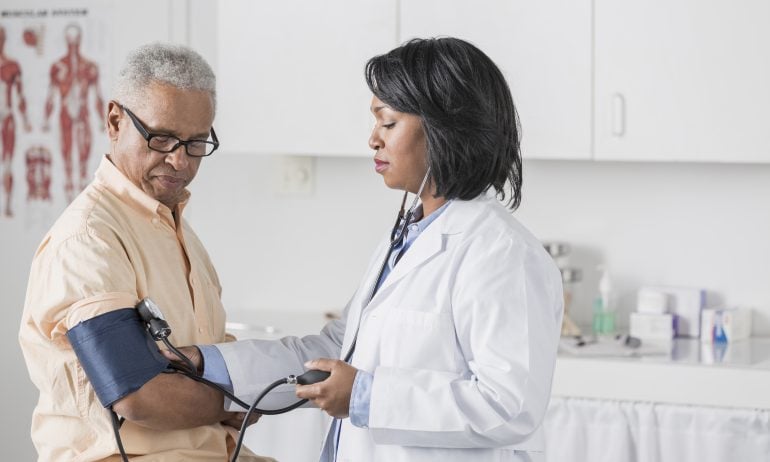 Many or all of the products featured here are from our partners who compensate us. This influences which products we write about and where and how the product appears on a page. However, this does not influence our evaluations. Our opinions are our own. Here is a list of our partners and here's how we make money.
A copay, or copayment, is a fixed fee you pay for a service covered by your health insurance plan. For instance, you may have a copay of $20 for a medical office visit or $10 for a generic prescription drug.
Copay costs vary by plan, and not all plans use copays. Copays are generally lower for using in-network providers and services and higher if you go out of network for care.
A copay is a fixed amount you pay each time you get a specific medical service or see a specific provider. It's different from coinsurance, which is when you pay a percentage of the approved charges.
Copay: You pay a flat fee (like $25) every time you see a provider. You pay at the time of service or when you fill a prescription.

Coinsurance: You pay a percentage of the provider's bill (like 20%), but you don't pay when you receive services — you're billed by the provider once insurance approves the charges.
You might have different copays for services such as the following:
Office visit to see your primary care physician.

Office visit to see a specialist.

Generic prescription drug.
The annual deductible is the amount you pay toward covered medical services before your insurance starts paying for its share. For instance, if your deductible is $1,500, you'll have to pay $1,500 out of pocket for covered medical care before your insurance starts covering anything.
You may or may not have to pay copays for services before you reach your deductible. If you pay before hitting the deductible, the amount may count toward the deductible (although it often doesn't), but it always counts toward your maximum out-of-pocket limit on that health plan. The maximum out-of-pocket limit is the most you'd have to pay in one year for covered medical care.
Copays vary according to the kind of service you receive. You may pay as little as $10 for a visit to your primary care physician and as much as $300 for an emergency room visit.
That said, health plans with copays have fallen in popularity in recent years as more plans use a model with a deductible and coinsurance. Copayments now account for a much smaller percentage of cost sharing than deductibles.
What doesn't require a copay?
Most health insurance plans are required to cover certain preventive services without a copay or coinsurance. This list includes services such as the following:
Blood pressure screening.

Breastfeeding support and counseling.

Cervical cancer screening.
Check your own policy to find out which services do and don't require a copay.