How to Choose the Best Online Broker
Fees, reliability and trade execution are just some of the factors you should consider when choosing an online broker.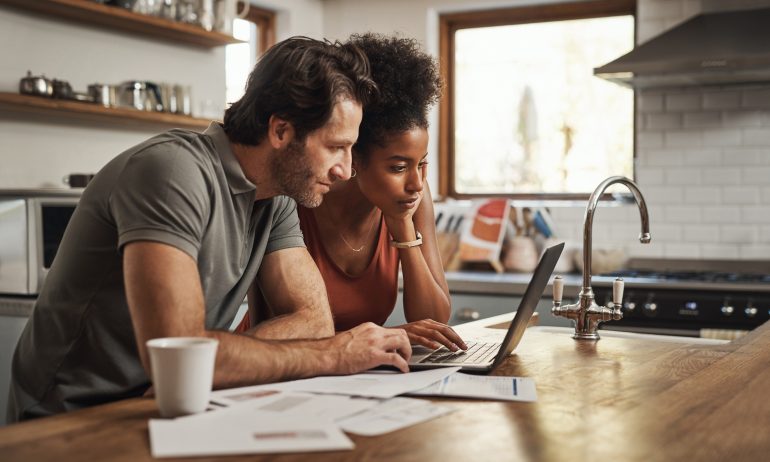 Many or all of the products featured here are from our partners who compensate us. This may influence which products we write about and where and how the product appears on a page. However, this does not influence our evaluations. Our opinions are our own. Here is a list of our partners and here's how we make money.
---
The investing information provided on this page is for educational purposes only. NerdWallet does not offer advisory or brokerage services, nor does it recommend or advise investors to buy or sell particular stocks or securities.
There's never been a better time to be an investor: Competition among online brokers is fierce, which means costs are coming down and services are being ramped up. However, with so much demand for online brokers, we're seeing more new firms enter the space, hoping to capitalize on the surge in retail investors. That can make it especially hard for investors to find a broker that's the right fit for them.
So how do you choose the right broker for you? There are a lot of factors to consider, and the decision will likely come down to individual priorities. Some investors are willing to pay higher trade commissions for a state-of-the-art platform; others count costs above all else. Some may want to stick with the largest financial institutions with heavy name recognition; others may be more interested in sifting through the smaller brokers to find the perfect fit for them.
But no matter which broker you choose in the end, the search typically starts in the same place: knowing your investment goals.
Before you can start sifting through online brokers, answer a few questions about your investing goals. Are you hoping to invest in a few individual stocks? Looking for a long-term retirement fund? Interested in day trading or more advanced investment strategies, such as options? (Not sure where to start? See the different .)
Once you know the types of investments you're interested in, you can start evaluating brokers based on a few factors, including:
» We've done that hard work for you. 
Brokers generally offer a similar menu of investment options: individual stocks, options, mutual funds, exchange-traded funds and bonds. Some will also offer access to cryptocurrencies, futures trading and foreign currency exchange markets. (Explore our full list of the to see who offers what.)
The investments offered by the broker will dictate two things: whether your investment needs will be satisfied and how much you'll pay in commissions. Pay careful attention to the commissions associated with your preferred investments:
There's a wide range of brokers out there. Some have been around for decades, while others are relatively new to the scene. That doesn't mean these newcomers are untrustworthy — if they're handling trades for other people, then they're regulated by the Securities and Exchange Commission and are members of a self-regulatory body, such as the Financial Industry Regulatory Authority — but it does mean they're unproven during various stock market scenarios.
Take the , for example. In that instance, we saw many brokerages restrict trading in some form, while others didn't. Why? It's pretty complicated and likely wasn't uniform across all brokerages, but in short, the largest, most established brokerages had enough cash on hand to guarantee that their clients' trades would go through — a guarantee that regulators require. The brokers that didn't have sufficient cash to cover capital requirements had to impose trading restrictions.
If this is concerning to you, you may want to consider investing with a large institution. But if all you need is a no-frills investment account, and events like the GameStop buying surge didn't personally affect your investing strategy in any way, then trimmed-down apps or smaller brokers are likely fine for you.
You can find plenty of highly ranked brokers with no account minimum. But some brokers do require a minimum initial investment, and it can skew toward $500 or more. Many mutual funds also require similar minimum investments, which means even if you're able to open a brokerage account with a small amount of money, it could be a struggle to actually invest it.
It isn't impossible, however: We have strategies for and.
You may not be able to avoid account fees completely, but you can certainly minimize them. Most brokers will charge a fee for transferring out investments or cash, or for closing your account. If you're transferring to another broker, that new company may offer to reimburse your transfer fees, at least up to a limit.
Most other fees can be sidestepped by simply choosing a broker that doesn't charge them, or by opting out of services that cost extra. Common fees to watch out for include annual fees, inactivity fees, trading platform subscriptions and extra charges for research or data.
It's now commonplace for brokerages to offer free trades, so that cost isn't as much of a consideration. However, for active traders who want their trade executed at the best price available — even if that's a difference of a few pennies — the controversial practice of payment for order flow, whether or not the brokerage accepts it and how much they charge for it may be a factor in which brokerage you choose.
So what is payment for order flow? It gets a bit complicated, but here's a high-level overview.
When you place a trade with a broker, that broker may send the trade over to a third-party market maker — basically a large financial institution or bank — that actually conducts the trade, connecting buyers and sellers. Market makers earn their money by buying a security from a seller, then turning around and selling it to another buyer for slightly more, often for a difference of just pennies. But when done on a huge scale, those pennies can add up to major revenue for the market maker.
It's in a market maker's best interest for brokers to send them as many trades as possible, and they may be willing to pay brokers to send trades their way to accomplish this. And if the broker accepts those payments and routes trades to the paying market maker, the broker is said to accept payment for order flow.
Some brokerages, such as , promote the fact that they don't take payment for order flow, highlighting that market makers actually compete to get their orders. However, proponents of payment for order flow argue that the payment they receive from market makers enables them to keep trading costs down for retail investors.
But brokers that don't take payment for order flow argue that client trades will be executed at better prices because the broker routes the trade based on the best available price. Critics of the payment for order flow system say that it can become a conflict of interest for brokers; that is, they may route trades to a market maker that pays them the most, even if it means a worse execution price for the trader.
In 2020, for example, the SEC charged Robinhood for misstating its payment for order flow policies. Robinhood claimed its execution quality matched or beat that of its competitors, but the SEC found Robinhood actually provided inferior trade prices, in large part because of its "unusually high" payment for order flow rates. The SEC stated that in aggregate, these inferior prices deprived customers of $34.1 million between 2015 and 2018.
Bottom line: If execution price is a concern for you, be sure to look into the quality of a broker's execution before diving in. But if you're a new investor, you don't plan to trade that often and you're focused on long-term returns, execution price shouldn't be much of a concern.
If you're new to investing, it may be best to look for a brokerage that offers free educational resources, such as live webinars, thorough how-to guides, video tutorials, glossaries and more.
And, if you're interested in continued learning around advanced trading strategies like options, be sure to research how well the broker supports its clients in helping them understand the risks of such strategies. This may mean guidance from an on-call customer support team, a live chat function or clear and in-depth instructions on how to use these investment products responsibly.
Another great feature to look for is fractional shares, which let investors purchase stock or ETFs by the dollar amount, rather than by the number of shares. This is especially helpful for investors who don't have much money to invest but want to build a diversified portfolio, or are looking to set up a strategy. (Learn more about .)
Active traders may want a little more out of their brokerage account. Some brokers offer highly customizable downloadable platforms with in-depth analysis tools, or access to additional research and data for an extra cost. If these aren't the types of tools and resources you'll need, be sure to avoid paying extra for them.
Online brokers, like many companies, frequently entice new customers with deals, such as a cash bonus on certain deposit amounts. It isn't wise to choose a broker solely on its promotional offer — a high commission over the long term could easily wipe out any initial bonus or savings — but if you're stuck between two options, a promotion may sway you one way or the other.
Reviewing brokers is what we do best. Our ratings are comprehensive, thorough and — most importantly — objective.
If you're struggling to sort through the above, or just want the reassurance of an expert opinion, we're here to help. Our team looks at all of the factors outlined above to select the best brokers for each type of investor.
Want to explore more options? Check out our picks for: