How to Build an E-Commerce Website in 2023
Choose an e-commerce website builder, build your store, set up payment processing and launch your site.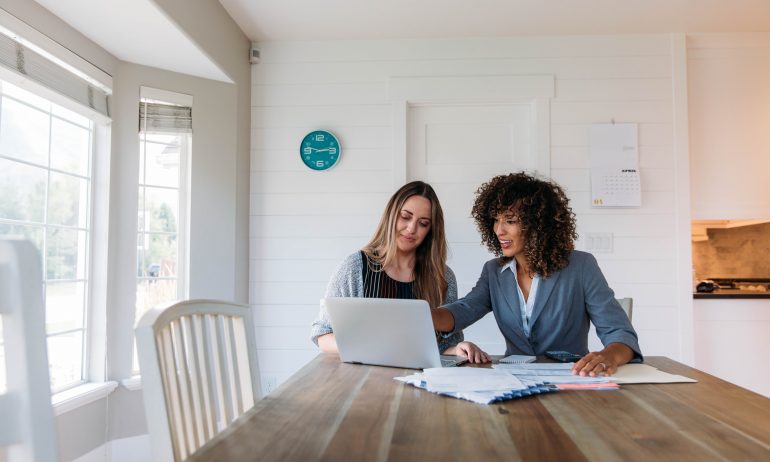 Many or all of the products featured here are from our partners who compensate us. This influences which products we write about and where and how the product appears on a page. However, this does not influence our evaluations. Our opinions are our own. Here is a list of our partners and here's how we make money.
Creating an e-commerce website can help you sell products, book appointments, gather customer information and more. The first step is to choose an e-commerce website builder to make your site. From there, you can list products and set up other features, like integrations with other online marketplaces.
Here's a step-by-step guide to building your business's e-commerce website. 
1. Choose your e-commerce website builder
This is the software you'll use to build and manage your e-commerce website. Online store builders range from simple, free options to enterprise-level platforms. The right choice for you will depend on your skill level and budget.
Some of the best e-commerce website builders include: 
Shopify: An all-in-one solution for businesses that sell physical products and do most of their business online.

Square Online: A free website builder that offers an easy route into online sales for brick-and-mortar businesses. 

BigCommerce: An advanced online store builder for businesses pursuing omnichannel commerce. 
There are also website builders that include e-commerce features but don't have to be used to create stores. These may be a better fit for businesses that primarily provide services or host events:
Wix: A highly customizable website builder that includes lots of e-commerce features. 

Squarespace: A website builder that service businesses can use to take appointments or offer exclusive content, as well as sell some products.
2. Consider hiring a web developer
Most e-commerce website builders give you the option to hire an expert from their company. This person can essentially take the next two steps for you — establishing your website on the internet and designing it for customers. If you're feeling overwhelmed after evaluating your options, find out how much these services cost and consider whether it's worth it. 
You can also hire an independent web developer to create your e-commerce website. Make sure they're able to work with a tool that you'll be comfortable using to run your business's online store later. 
3. Register your domain and choose a hosting service
Your domain is your website's URL or site address. You typically have to pay a small annual fee to keep your domain name live. On top of that, you'll need web hosting — essentially renting server space where your website's data will reside — which usually comes with a monthly fee. 
Many e-commerce website builders provide both domain registration and web hosting. But if you prefer to choose your own options, you can use a separate web hosting service like GoDaddy or Bluehost. 
4. Design your e-commerce website
Many e-commerce website builders offer themes, which are templates you can work from as you design your online store. In most cases, you won't need any technical web design skills — you can use drag-and-drop tools to add pre-built modules to each page and customize the checkout experience. 
In addition to building your e-commerce store, you may want to create:
An "About Us" page that tells customers about your business's history, mission and values. 

Customer service pages that spell out your returns and exchanges policies, list your shipping rates and provide a customer service phone number or email address. 
5. List your products and services
Once your website's template is in place, it's time to add products. 
Consider including the following in your product listings:
Product photos: You can capture great product photos with a cell phone camera. Be sure to take photos from several angles and show your products in use, if possible.

Product descriptions: Include details like the dimensions, weight and material for each product you sell. Add answers to frequently asked questions to help customers understand what they're buying.

Product options: Options like size and color are called variables. Most e-commerce platforms let you create multiple variables for items that come in different sizes and colors.

Product SKUs: Make sure you have your internal stock keeping units, or SKUs, on hand. This will help you keep track of your inventory. 

Product pricing: Many e-commerce platforms allow you to choose from several single-item and group pricing options, plus incorporate sale and discount pricing. 

Inventory: Insert a stock amount for each item. Some e-commerce platforms will track your inventory as products sell, displaying a "low stock" or "out of stock" notice to customers. 
If you run a service business, your e-commerce site should also include a calendar that your customers can use to book appointments. 
6. Set up payment processing and tax collection
This step will vary depending on what service you use to build your e-commerce website. For example, Shopify and Square Online come with built-in payment processing, Shopify Payments and Square, respectively. Shopify charges extra fees if you choose a different payment solution, and Square simply doesn't allow it. 
On the other hand, if you're working with a website builder that doesn't offer its own processing service, you can choose an online payments processor. Look for a provider with a payment fee structure that fits your business. For instance, high-volume sellers may pay less in fees with interchange-plus pricing. 
7. Figure out how you'll ship products
Like payments, shipping comes standard with some e-commerce website builders. Some support shipping-label printing and delivery to customers' doorsteps. Others can help you facilitate in-store pickup. 
Once your shipping solution is set up, you can create shipping rates to charge your customers shipping fees. Some e-commerce platforms let you add real-time rates, which is the actual cost of shipping each order. You can also set up flat rates based on order totals or offer free shipping for all or select orders.
8. Integrate with other online marketplaces
If you want to list products on other e-commerce websites — like Amazon, Google, Walmart or Instagram — your online store builder may be able to help. Some services, like BigCommerce, offer direct integrations with these online marketplaces. In other cases, you may need to use an app to get both services to communicate. 
You don't have to integrate with every platform. Choose the ones that are most relevant to your brand, then set up those integrations and test them before you launch. You can add additional integrations as your business grows. 
Make social media profiles for your business if you don't already have them. Not every business needs to be on every platform — Twitter and TikTok may not be necessary for small retailers, for instance, whereas Instagram might be a better fit. But most businesses should have at least some social presence to communicate with their customers and sell products.
Like payments and shipping, many e-commerce website builders offer built-in marketing toolkits. You may be able to build email lists, create email marketing campaigns, sell products and send promotions across your social media accounts directly from your e-commerce website builder. 
10. Test and launch your e-commerce website
The last step when building your e-commerce website is to process a few test orders. Your online store builder should support test orders, which connect with your payment processor but don't charge your card, though you can also process a payment and then immediately refund it. 
Once you've sent a few test orders successfully — or have worked out any bugs you noticed while navigating around your e-commerce website — you're ready to open for business.
A version of this article originally appeared on JustBusiness, a subsidiary of NerdWallet.