How to Find the Best Workers' Compensation Insurance for Your Small Business
You may be able to buy workers' compensation insurance through a state fund or a private insurance company.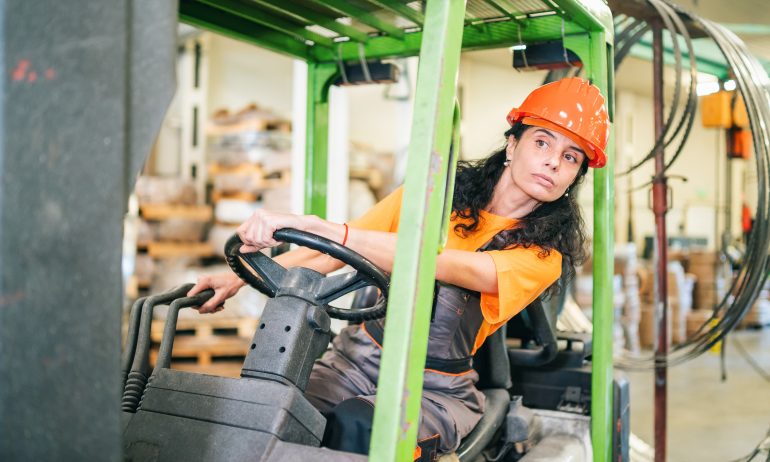 Many or all of the products featured here are from our partners who compensate us. This influences which products we write about and where and how the product appears on a page. However, this does not influence our evaluations. Our opinions are our own. Here is a list of our partners and here's how we make money.
If you have employees, you need workers' compensation insurance. The coverage is mandated in most states, and it protects your business and your employees from the potentially massive expense of an on-the-job injury.
Follow these steps to find the best workers' compensation insurance company for your small business.
1. Determine your state's workers' comp requirements
There are typically two ways to buy workers' compensation insurance: through a state fund or a private insurance company.
Those options are narrowed to one for business owners in North Dakota, Ohio, Washington, Wyoming, Puerto Rico and the U.S. Virgin Islands. Those states and territories operate a monopolistic state fund, which requires businesses to purchase their workers' comp coverage through that state fund.
A handful of other states run competitive state funds, which allow you to choose between a state fund and a private insurer, depending on which option offers the best rates.
2. Evaluate business insurance companies' offerings
If you have the option to acquire a workers' comp policy through a private business insurance company, you'll have many choices. Here are some of the commercial insurance companies that write the most workers' comp policies, according to the most recent data from the Insurance Information Institute:
Travelers offers an online portal that facilitates communication between the insurance company's representatives, employers, employees and care providers. Some information for employers and employees is also available in Spanish. Read our Travelers business insurance review.
Pie Insurance sells workers' comp in 36 states plus Washington, D.C. It offers policyholders the option to pay premiums through their payroll provider, which can make it easier to make accurate payments. Read our Pie Insurance review.
Chubb allows small-business owners to apply for a workers' compensation policy online. This insurer also has a pharmacy benefit management program to help control out-of-pocket costs. Read our Chubb business insurance review.
biBERK sells business insurance, including workers' compensation insurance, online. It's available in every state that allows employers to purchase workers' comp through a private insurer. biBERK is a division of Berkshire Hathaway, which was among the largest writers of workers' comp insurance in 2020. Read our biBERK business insurance review.
3. Get multiple workers' comp quotes
The average cost of workers' compensation insurance varies by state, but can range from 70 cents to $2.25 per month per $100 of payroll, according to a 2020 report from the National Academy of Social Insurance.
Always compare quotes from multiple companies if you want the cheapest workers' comp insurance. Multiple factors can affect how much you'll pay, including:
Coverage levels: State law may dictate specific coverage requirements.

Type of work: Some industries and jobs are more prone to workplace accidents. Rates for a carpenter, for example, are typically higher than those for an office clerk.

Annual payroll: Workers' compensation costs are calculated per $100 of payroll.

Claims history: A low number of past claims can work in your favor to lower your workers' compensation cost.
And while cost is often the deciding factor, make sure you understand how workers' compensation works and take note of other features and benefits of each policy.
Items to consider include:
Credits for safety programs.

Flexible payment options.

Health care provider network.
4. Emphasize safety and continue shopping
The cost of your workers' comp policy may be out of your hands, as your premium is determined in part by state requirements and risk classification codes.
But there is a factor that's within your control: prior claims. Emphasizing workplace safety through training and facilities maintenance can result in fewer claims and cheaper workers' compensation insurance.
If your business improves in this regard, consider shopping for new workers' comp coverage when your current policy expires to ensure you're getting the best deal possible.
What's the best fit for your business?
Answer a few questions and we'll match you with an insurance partner who can help you secure quotes.