What Is a POS Terminal?
A point-of-sale terminal allows businesses to process payments. Here's what to know, and which one you need.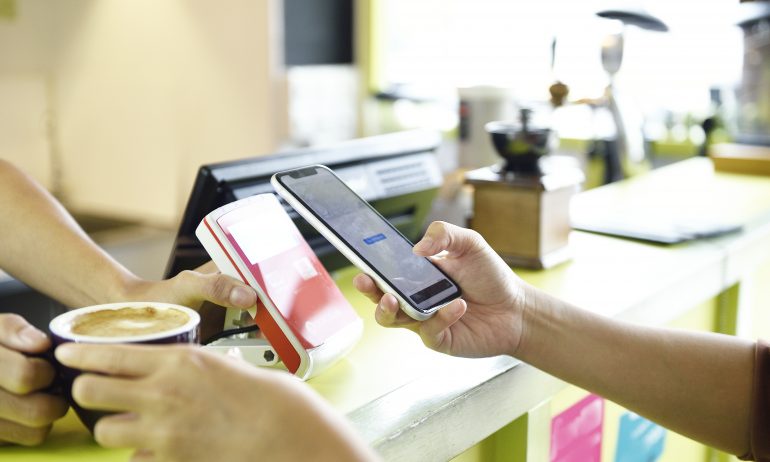 Many or all of the products featured here are from our partners who compensate us. This influences which products we write about and where and how the product appears on a page. However, this does not influence our evaluations. Our opinions are our own. Here is a list of our partners and here's how we make money.
A point-of-sale, or POS, terminal is the hardware that enables merchants to process payments to complete a customer purchase. Cash registers are the classic example. But modern POS terminals can range from smartphones with plugged-in card readers to countertop terminals that print receipts, scan bar codes and more.
POS terminals are part of your overall point-of-sale system, which includes all relevant hardware and software. The best POS systems can do more for your business than just process payments, offering additional capabilities like inventory management and employee management.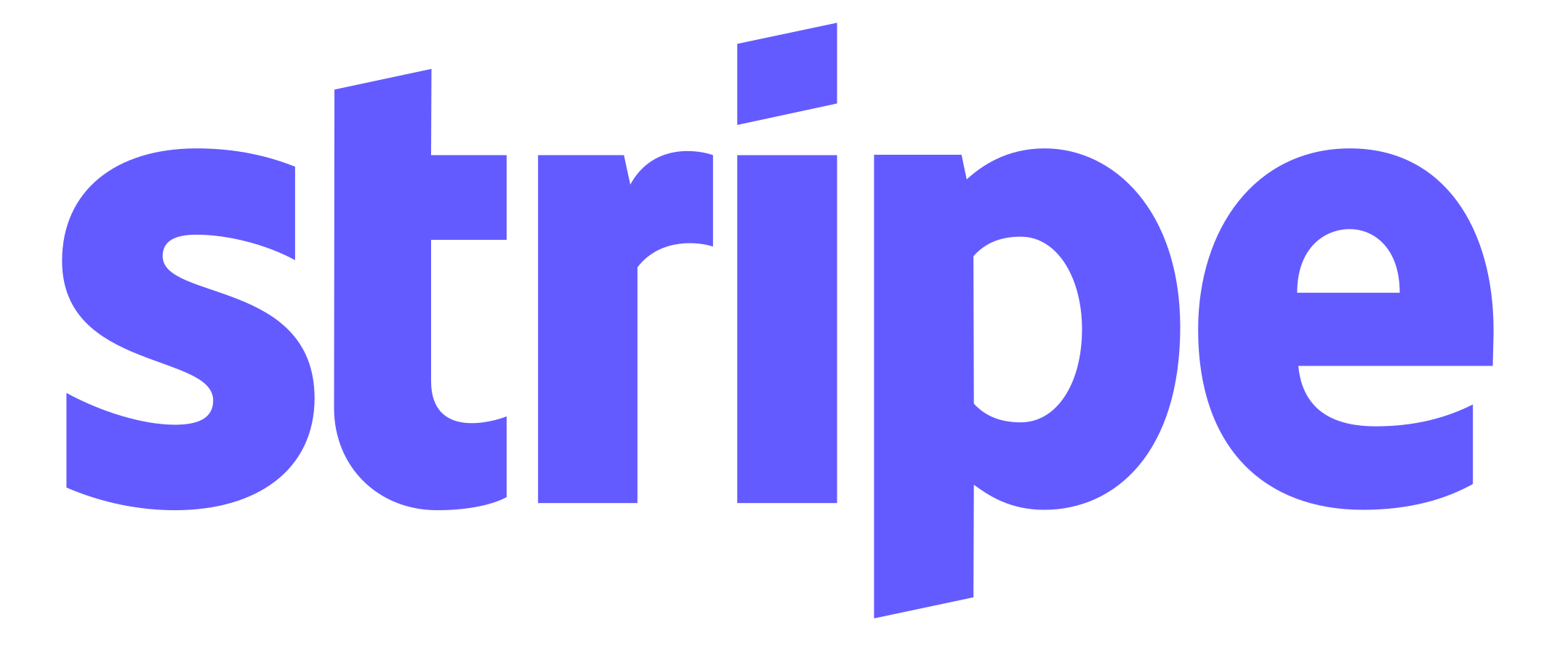 2.7% + 5¢
in-person; 2.9% + 30¢ online. 
What does a POS terminal do?
A POS terminal processes different types of possible payment methods. Ideally, the terminal you choose for your business can accept all of the following payment types:
Due to their increased security measures, chip cards embedded with EMV technology are growing in popularity in the U.S. In fact, under EMV compliance guidelines, fraud liability falls on the party with the less advanced payment type, so terminals that can't accept "dip" cards are more likely to pay out for fraud losses.
Even though credit card companies are phasing out credit cards equipped solely with magnetic strips, magstripe cards are still widely used. Thankfully, it's easy to find chip and swipe card readers on the market.
More and more consumers are using credit cards with contactless payment technology, as well as NFC-enabled digital wallets like Apple Pay and Google Pay. This method is significantly faster and more hygienic than most other methods, and the revenue from contactless payments is projected to reach $6.25 trillion by 2028, according to a 2021 study by analysis platform Research and Markets.
If you have an online store in addition to an in-person shop, your POS terminal should accept online payments as well as physical card transactions.
If your business is exclusively online, you don't need a physical POS terminal. E-commerce businesses run with a merchant account and a secure payment gateway, which you can acquire through separate providers or bundle together through a POS provider like Stripe or Square.
Other POS terminal features
POS terminals streamline the sales process by doing much more than simply processing payments.
After accepting payment, POS terminals can offer customers the option of choosing whether to receive a digital receipt (either via text or email), a printed receipt or no receipt.
Terminals can also present pre-calculated tipping options that customers can choose by tapping on that same user-friendly screen. Most POS terminals can also provide refunds, tax calculations and sales discounts and allow you to set up recurring payments or create invoices.
Many POS systems on the market offer accompanying features to aid business operations that are managed through that same payment terminal. These include inventory management, insights on sales trends and customer behaviors, employee scheduling and wages, marketing and more.
You may also be able to integrate other apps you use for your business with your POS system. For example, Clover integrates with apps like MailChimp, Gusto, Xero, Yelp and others, turning your POS terminal into a hub for all your business management needs, from emails to reviews to accounting.
Choosing the right POS terminal for your business
Different businesses have different needs from a POS terminal. Consider the following to help determine which terminal is right for you:
Brick-and-mortar stores should prioritize a countertop POS over a mobile POS system, or vice versa if you're not attached to a physical location. Most POS software is compatible with mobile devices like smartphones and tablets and can be paired with a card reader to make your smartphone into a smaller-scale POS terminal.
Restaurants may benefit from self-service terminals for customers for easy ordering and payment, while retail stores often prefer a terminal with advanced inventory management. Small service businesses work well with terminals that have scheduling and check-in features.
At a minimum, your POS terminal should be able to process NFC, magstripe and chip cards. Some businesses rely on QR-code payments and peer-to-peer payment apps, which some terminals are equipped for.
E-commerce businesses will need to be able to accept online payments, too, which requires a merchant account and a payment gateway — or an all-in-one solution, like those from Square and Stripe.
Finally, consider the price you're willing to pay for your POS terminal. Keep in mind that in addition to the hardware itself, you might also need to pay a subscription for any software you choose, as well as per-transaction payment processing fees.
Small, mobile retail shops can function with a smartphone-and-reader terminal, while restaurants and larger businesses may need to invest in a larger system.
Best POS terminals for small-business owners
2.6% plus 10 cents for in-person transactions.

2.9% plus 30 cents for online transactions.

3.5% plus 15 cents for manually keyed transactions.

3.3% plus 30 cents for invoices.
$0 for Square POS, Restaurant, Retail and Appointments Free plans.

$29 for Square Appointments Plus plan.

$60 for Square Restaurant Plus plan.

$69 for Square Appointments Premium plan.

$89 for Square Retail Plus plan.

Custom pricing for Square Retail and Restaurant Premium plans.
$0 for Square magstripe-only card reader ($10 for each additional reader) or if using Tap to Pay for iPhone (iPhone not included).

$49 and up for Square Reader contactless and chip card reader.

$149 for Square Stand iPad POS or Square Stand Mount (iPad not included).

$299 for Square Terminal mobile card reader with built-in printer.

$799 for Square Register two-screen system.
Why we like it: With Square, you can choose among several hardware options and benefit from Square's free POS app with built-in payment processing capabilities. The company's upgraded plans can track and manage inventory across various locations, create custom reports, scan bar codes for faster checkout and more.
Shopify: Best for online retailers
2.4%, 2.6% or 2.9% plus 30 cents for online payments for Advanced, Shopify or Basic plan, respectively.

2.4%, 2.5% or 2.7% for in-person payments for Advanced, Shopify or Basic plan, respectively.
To use Shopify POS, you also must have a Shopify plan for e-commerce:
$29 for Shopify Basic when billed annually (or $39 when paid monthly).

$79 for regular Shopify when billed annually (or $105 when paid monthly).

$299 for Shopify Advanced when billed annually (or $399 when paid monthly).

Custom pricing for Shopify Plus.
Once you have a Shopify plan for e-commerce, add either:
$79 per location for Shopify POS Pro when billed annually (or $89 when paid monthly).
$49 for Tap & Chip card reader.

$219 for Tap & Chip countertop kit (iPad not included).

$299 for Shopify POS Go mobile device.

$349 for Shopify POS terminal.

$459 and up for POS terminal countertop kits.
Why we like it: Shopify POS is a great option for retail shop owners, whether they're running brick-and-mortar or e-commerce operations. With the Shopify POS terminal and app, store owners can accept a variety of payments, including credit and debit cards, gift cards, store credits, split payment and partial payment. You can also apply discounts and automatically calculate taxes and tip during the checkout process. Shopify's robust inventory management is another standout feature.
Clover: Best all-in-one mobile POS terminal
2.3% plus 10 cents for in-person transactions for most plans, though rates may also vary by hardware type.

2.6% plus 10 cents for in-person transactions on Retail Starter, Personal Services Starter and Professional Services Standard plans, as well as Home & Field Services Standard and Advanced plans.

3.5% plus 10 cents for online or keyed-in transactions.
$14.95 for Retail Starter, Personal Services Starter, Professional Services Starter and Standard and Home & Field Services plans.

$49.95 for Retail Standard, Personal Services Standard and Advanced and Professional Services Advanced plans.

$54.95 for Quick-Service Dining Starter and Standard plans.

$64.90 for Retail Advanced plan.

$69.90 for Quick-Service Dining Advanced plan.

$84.95 for Full-Service Dining Starter plan.

$99.90 for Full-Service Dining Standard plan.

$114.85 for Full-Service Dining Advanced plan.
$49 for chip, swipe and contactless Clover Go card reader.

$599 for Clover Flex mobile POS with printer.

$799 for Clover Mini POS.

$1,699 for Clover Station Solo.

$1,799 for Clover Station Duo.
Why we like it: Clover POS has robust mobile and static solutions. The Clover Flex is a standout option for business owners who sell their goods or services on the go — it's an all-in-one mobile terminal that can accept all types of credit cards (including magstripe, chip and contactless payments). The cloud-based system can quickly deposit funds into your bank account, scan bar codes, capture signatures and track your sales.
A version of this article was first published on Fundera, a subsidiary of NerdWallet.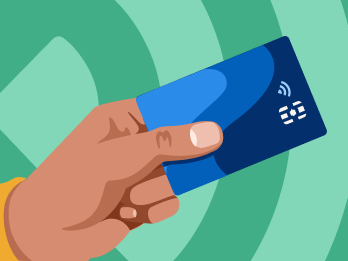 Accept payments, avoid surprises
Answer a few questions to match your business with our selected payment partners.
Best Payment Processing Companies
Product

Payment processing fees

Monthly fee

Learn more

Helcim

0.40% + 8¢

 

plus interchange, in-person; 0.50% + 25¢ plus interchange, online.

$0

 

Square

2.6% + 10¢

 

in-person; 2.9% + 30¢ online.

$0

 

Starts at $0/month for unlimited devices and locations.

Stripe Payments

2.7% + 5¢

 

in-person; 2.9% + 30¢ online.

$0