Coronavirus Update: Travel Rewards Programs Changing Elite Status Rules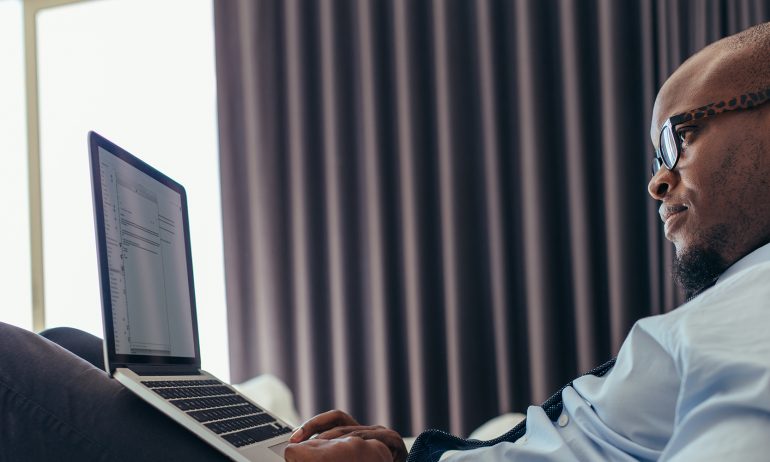 Many or all of the products featured here are from our partners who compensate us. This may influence which products we write about and where and how the product appears on a page. However, this does not influence our evaluations. Our opinions are our own. Here is a list of our partners and here's how we make money.
Hilton rolls over all 2020 nights for 2021 elite status eligibility.
Marriott adds 50% rollover of 2019 elite night credits toward 2021 status eligibility.
Alaska extends elite status bonus promotion through 2020, introduces opportunity to earn elite miles through its credit card.
JetBlue extends elite status by a year, allows members to gift status.
IHG extends elite status by a year.
Re-upping elite status may not be at the top of your mind right now. But even a few canceled trips can hurt your chances of earning elite status by the end of December.
A few hotel programs have already offered elite status extensions and other concessions to those affected by travel disruptions. Some of these offers only apply to travelers based in Asia, while others are blanket offers for all members.
We will update this story if more elite status extensions become available.
Alaska has extended 2020 MVP elite status through Dec. 31, 2021. All members at all tiers will receive their benefits for an extra 12 months (though MVP Gold 75k members will not receive another 50,000 bonus miles in 2021).
As of June 1, 2020, Alaska has extended an existing promotion offering 50% bonus on elite-qualifying miles. This promotion now runs through all of 2020 (it previously ended in May). Miles earned from partner airlines and normal redeemable miles are not affected by this promotion. In order to earn these bonus elite miles, register on this page.
Alaska has also introduced an interesting promotion to earn elite-qualifying miles through its branded credit card, the Alaska Airlines Visa Signature® credit card. From June 1 through Sept. 30, 2020, you can earn 2,500 elite-qualifying miles from every $5,000 spent on the card, up to 10,000 miles total. Frankly, this spending requirement is so high, and the elite miles earned so few, that it won't make sense to bother with this promotion under most circumstances.
American has joined the other major carriers in extending elite status for its current members by a year, through Jan. 31, 2022. So if you currently have status with AA, you'll automatically keep it an extra 12 months.
For those still looking to earn new status in 2021, American has also lowered the qualification thresholds for each tier. The required number of elite-qualifying dollars, miles and segments has been cut in half across the board.
Delta SkyMiles was the first to announce a sweeping extension of elite status for existing members, pushing the expiration for current status holders from Jan. 31, 2021, to Jan. 31, 2022. In other words, if you currently have Medallion elite status, you'll maintain that status through all of 2020 and 2021, no matter how much you fly in 2020.
Delta has also announced an interesting rollover policy for Medallion Qualifying Miles earned in 2020. These miles will automatically apply to 2021 status earning. Note, however, that Medallion Qualifying Dollars do not roll over. It's often harder to hit the dollar thresholds than the mile thresholds, so this policy isn't quite as generous as it seems.
Better late than never — JetBlue announced on May 14, 2020, that it was extending elite status for all current Mosaic members through 2021. That is, if you currently have Mosaic status in 2020, you'll automatically retain it through all of 2021.
JetBlue has also announced an interesting perk for Mosaic members: the opportunity to gift status to a friend. To "nominate" someone for Mosaic status, use this form by June 1, 2020. The recipient will receive status from June 15, 2020, through June 15, 2021.
Better late than never, Southwest has announced sweeping changes to its Rapid Rewards program. Current A-List and A-List Preferred members will automatically retain their status through Dec. 31, 2021. Those with the Companion Pass will keep it through June 30, 2021, a 6-month extension.
Southwest has also effectively reduced the threshold for earning new A-List and A-List Preferred status by 15,000 points and reduced the threshold of earning a new Companion Pass by 25,000 points. This is a nice gesture, but unlikely to affect many customers unless air travel resumes soon.
The program has also reduced its elite status earning requirements for this year, halving the number of flights and Premiere Qualifying Points needed to earn each tier. Note that United is making these changes to 2021 elite status, which means status earned in 2020 for the following year. Given that most flyers are unlikely to travel even half as much as normal this year, this promotion probably won't affect many.
Best Western Rewards elite status holders will maintain their current level through January 2022. That is, if you currently have status with Best Western, you will keep that status through January 2022 regardless of your activity in 2020.
What's more, those who had a higher status in 2019 but downgraded to a lower tier in 2020 will retain their previous elite level. No action is needed to take advantage of these benefits — all current Best Western elite holders receive them automatically.
Hilton Honors, which has led the hotel pack in extending elite status benefits, has sweetened its policy further, rolling over all 2020 elite nights to 2021 eligibility. That is, any eligible nights you accrue with Hilton in 2020 will give you a jumpstart in earning status in 2021. So if you earn 10 nights in 2020, you'll start 2021 with all 10. The previous policy only rolled over nights in excess of those needed to attain a particular elite tier.
Hilton has also extended the current status level for all elite members through March 2022. In other words, if you are currently a Diamond elite status holder, you will enjoy Diamond benefits until March 31, 2022, no matter how much you stay with Hilton in 2020.
Hilton has also extended the status of those members who were set to be downgraded in March 2020 to March 2021. So if you had status last year that was set to expire in March, you also get a bonus year.
World of Hyatt has joined Hilton in extending 2020 elite status for all members by a year. That is, 2020 elite members whose status was set to expire in February 2021 will instead maintain their current status through February 2022.
Hyatt has also extended the expiration date for suite and club upgrades by a year, from December 2020 to December 2021.
IHG was the first hotel reward program to systematically lower its elite status thresholds but one of the last to extend elite status for current holders. As of April 23, 2020, all elite members will keep their current status tier through January 2022 — a 12-month extension.
The program has also kept its lowered thresholds for garnering new status in 2020. Here are the updated requirements, per IHG's website:

Marriott has extended 2020 elite status through February 2022, adding 12 months to the normal expiration date. In other words, if you currently have Marriott Bonvoy elite status, you will automatically keep it through February 2022, even if you don't earn a single elite-qualifying night in 2020.
On June 15, 2020, Marriott added another interesting wrinkle to its elite status promotion, rolling 50% of elite nights earned in 2019 to 2020. In other words, if you earned elite nights in 2019, you'll have a head start on earning status in 2020 (through 2021). For many, this won't help as much as the elite status extension described above, but those still planning to travel in 2020 may be able to achieve a higher tier thanks to these rollover nights.
Radisson Rewards has joined other hotel loyalty programs in automatically extending elite status for current members by 12 months, through February 2022. That is, if you have 2020 elite status with Radisson, you'll keep it through all of 2021.
Wyndham has extended status for its current elite members by 12 months. So, those who currently hold status with Wyndham will keep the same status level through Dec. 31, 2021. This extension is automatic and requires no action (or qualifying stays in 2020).
NerdWallet Guide to COVID-19
Get answers about stimulus checks, debt relief, changing travel policies and managing your finances.
Get more smart money moves – straight to your inbox
Sign up and we'll send you Nerdy articles about the money topics that matter most to you along with other ways to help you get more from your money.