Why These Travel Bloggers Shun Social Media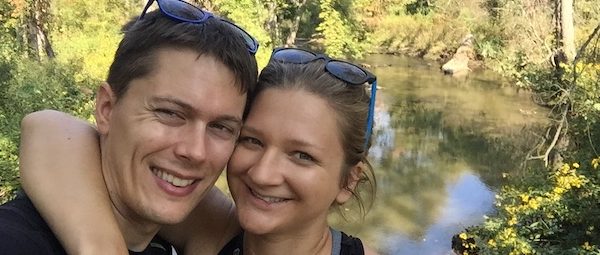 Many or all of the products featured here are from our partners who compensate us. This may influence which products we write about and where and how the product appears on a page. However, this does not influence our evaluations. Our opinions are our own. Here is a list of our partners and here's how we make money.
Travel bloggers Cole and Elizabeth Donelson, both 29, known as The Switchback Kids, earned their name camping in all 59 national parks in a year. The St. Louis-based couple saved up what they could, quit their jobs in 2015 and crisscrossed the country, sharing their adventures on their blog, Instagram and a podcast.
Their Instagram account is what you'd expect of a travel profile — envy-inducing photos of mountains, sunsets, beaches and deserts. The Donelsons posted regularly for years, using travel hashtags, attending a travel blogging conference and slowly building a following.
But during the summer of 2018, right before a four-month excursion to Africa and Europe, the couple announced they would quit Instagram until their return.
The Donelsons connected with NerdWallet to talk about why they shunned social media and their new travel philosophy. Their responses have been edited for length and clarity.
Why did you start the blog?
Cole: We wanted to not just experience [the national parks] for ourselves but really put it out there for our friends and family. That's where our travel blog came in, because it not only gave us a creative outlet and a fun way to share everything, but it also kept us accountable and allowed us to keep our [creative] skills kinda sharp.
How often were you posting?
Cole: We were posting about two times a week on all the different parks we went to. We created a blog post for the park, a video, did all types of social media posts.
Elizabeth: We were trying to unplug while we were in the park. Then we would get back to service, go to a Starbucks and do a ton of internet things.
How did that make you feel?
Cole: Social media never really interfered in the parks but once we got out, we knew we had to go as fast as possible to put it all together. There was in the back of our mind always this nagging pressure of how do we make sure we are documenting everything in the best way possible?
Elizabeth: At times it was really fun. It was exciting. We were connecting with new people and gaining more followers. But at the same time it became like a chore. ... We felt like we had to capture what we were seeing. We were still trying to gain a following, so we were using a lot of hashtags, trying to connect with a lot of bloggers.
What made you decide to quit?
Elizabeth: I figured Instagram was always gonna be there when we got back, but we are only going to be able to experience this kind of trip one time in our whole life. I wanted to be very present, very unplugged. To not have to think at the end of the day "I have to post this picture of me standing on a mountain on Instagram."
Cole: At first I was surprised and hesitant, because we were throwing away an opportunity [to share content]. Elizabeth came out with her stake in the ground saying she just wanted to enjoy the trip without the pressure of social media. I have to give her the credit for motivating me and taking that bold step for a travel blog.
Were you tempted to post during the trip?
Cole: There was one point where we got some awesome pictures of this lunar eclipse that people couldn't see in the U.S., and I was super tempted to post and keep the audience on the hook. It was helpful to have each other as accountability partners. If we hadn't cut it out fully, it would have snuck back.
Elizabeth: Instagram reminds you of that — you get emails saying "you haven't posted in a while!"
What was traveling without social media like?
Cole: Taking off the shackles of social media really was liberating. We definitely didn't regret it. In Africa, we were in a tour with 25 people and we made really good friends with them. All of them were posting [on social media]. Very shortly you started to appreciate how nice it was not to do that.
Elizabeth: We checked in once a while with our family and closest friends. [Sending them pictures] felt very personal and not like we were bragging, or trying to get 'likes'. It left our minds, we didn't have to think about it.
How do you plan to use social media now?
Elizabeth: We will continue to never post during a trip and only after, once we have been able to reflect and process a little bit. We are going to continue not using hashtags [...] as well as not look at destination hashtags to see what other people are taking pictures of. We are going to emphasize trying to be original.
What about your followers?
Cole: By the time we got back [from the national parks], the blog wasn't at the point that it could be our primary job. We also decided that this was always going to be a side hustle.
Growth is not our priority; our first priority is enjoying what we do, which is traveling. I'm still proud of the people we are able to reach, but our goal is not to be the next power blog out there.
Elizabeth: I don't think we really lost anybody [after the summer]; we gained people somehow! That goes to show that [social media] consumes so much of your mind, but it doesn't need to.
Photo of Cole and Elizabeth Donelson at Indiana Dunes National Lakeshore in the Chellberg Farm area on the Little Calumet River Trail by the Donelsons.
Get more smart money moves – straight to your inbox
Sign up and we'll send you Nerdy articles about the money topics that matter most to you along with other ways to help you get more from your money.