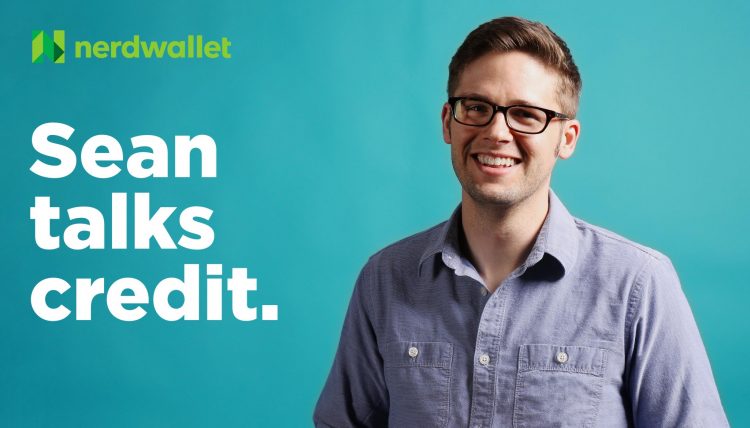 When people ask me how they can save on travel, my response is simple: Start with a credit card sign-up bonus.
The best travel credit cards will often give you bonuses worth $500 or more if you spend a certain amount within the first few months. That $500 is more than a third of what the average American spends on travel in a year, according to the most recent Bureau of Labor Statistics data. If you take advantage of a special targeted deal or a limited time offer, that bonus could go up by 50% to 100%.
A sign-up bonus might not cover your entire trip, especially if you're traveling with the whole family, but it could certainly make it more affordable. Redeeming a sign-up bonus is one of the easiest ways to cut your travel expenses.
Go for a bonus you'll use
Two things matter most about credit card sign-up bonuses: the value of the bonus and the usefulness of the rewards. The latter is especially important, because the biggest sign-up bonus in the world is worthless if you don't use it. And if the card you apply for offers useful rewards, there's a better chance you'll find it worth holding onto long-term, if and when the annual fee kicks in.
Travel credit cards offer the largest bonuses, which make them attractive for would-be vacationers, but they also come with more limited redemption options than cash-back cards. With co-branded cards, for example, you can redeem rewards only through a certain airline or hotel chain. Before you apply for one of these cards, make sure you'd be able to use that brand's rewards.
You don't need to know every last detail of your next trip before applying for a travel card, and you probably won't: You'd have to apply for the card at least five months before your trip if you wanted enough time to earn the rewards and redeem them for a good value. But it helps to have a broad outline of how you might use your points and miles if you want to get the most out of them. To figure out which card to get, ask yourself:
Where might I want to travel? Look up the closest airport and find airlines that would take you somewhere you want to go. If you're interested in traveling to major cities, you might be able to fly on any airline; if you're heading to smaller towns, you'll have fewer options.
Where could I stay? Look up hotels in and around your potential destinations and see if any of them are big-name brands. If they are, a sign-up bonus on a co-branded hotel card could help cover the cost of your stay.
If you're not sure of the specifics, or if you won't be flying with a major airline or staying at a big hotel chain, go with a general travel credit card that lets you redeem points and miles for travel statement credit. You'll get the same generous bonus with more redemption flexibility.
» MORE: NerdWallet's best sign-up bonuses
Bigger bonuses and where to find them
Once you've found a few travel cards that fit your vacation spending habits, it's time to start looking for the best offers available — and that's not just a matter of setting card offers side by side. Many credit card sign-up bonuses are dynamic, changing based on market demand, issuer marketing strategies, your credit profile and other factors. Just because a travel card is offering a 25,000-mile bonus now doesn't mean that the bonus is always going to be 25,000 miles.
Especially with travel credit cards, which offer the largest welcome bonuses on the market, you risk losing out on more rewards by applying at the wrong time — about $177 on average, a NerdWallet study found. That's roughly the average cost of a round-trip airfare ticket, according to one 2015 study from AAA. In some cases, it could be more. Consider:
Delta SkyMiles® Gold American Express Card. In 2014 and 2015, this card offered 50,000 miles (worth $900) during certain months, after you spent $1,000 in the first three months. Today, the card still offers a decent welcome bonus. Earn 35,000 bonus miles after you spend $1,000 in purchases on your new Card in your first 3 months. Terms Apply. The annual fee is $0 intro for the first year, then $99.
United℠ Explorer Card. In 2013, 2014 and 2015, it came with a limited time offer: 50,000 miles (worth $850) after you spent $1,000, $2,000 or $3,000, respectively, in the first three months. The current offer? 40,000 bonus miles after you spend $2,000 on purchases in the first 3 months your account is open. It charges an annual fee of $0 intro for the first year, then $95.
If the cards you want don't come with limited-time offers right now, look for a better bonus elsewhere. With good credit, you might be able to prequalify for a larger bonus right away on authorized prequalification tools, like the one on NerdWallet. Because it's a soft pull, it won't affect your credit score, so it can't hurt to try. You also might get a larger bonus offer in the mail, if an issuer thinks your credit attributes would make you a good travel card customer.
Often, these improved offers are worth the wait, even if it takes a few months. With a better-than-usual bonus, the largest traveling expenses on your next trip might all but disappear.
» MORE: When do issuers tend to run limited time offers?
Make that next vacation possible
I'm a realist about credit cards. I don't think it makes sense to say a credit card will get you a free vacation, because, practically speaking, it won't. No matter how big your sign-up bonus is, you'll still have travel expenses such as food, souvenirs and local transportation. And applying for a credit card is a decision that comes with its own costs: There's often the annual fee, a small, short-term drop in your credit score and a certain amount of money you have to spend before earning that bonus.
But I also believe in getting the most value for the least amount of effort — and getting the right credit card sign-up bonus is the simplest way to dramatically reduce the cost of your next trip. By helping you get over the initial hurdle of booking a flight and a hotel room, it makes travel much more feasible. It could help to erase a good amount of your annual travel spending. Because of that, it's a worthwhile starting point.