Ever wonder what the difference is between a business bank account and a personal account? Read on to discover what makes a business bank account unique and find out if it's something you need.
» MORE: How to open a bank account
What is a business bank account?
A business has many of the same banking needs as an individual: it must be able to cash cheques, make deposits and withdrawals, pay bills and more. A business bank account allows a company representative or owner to perform these banking transactions under the business's name. Business bank accounts offer many of the same features as personal bank accounts, but they have a few perks that may be of particular use to a business owner.
Canada's main banks offer a variety of business bank accounts designed for companies of varying sizes and financial needs. These include basic business accounts with no or low monthly fees but very few free transactions, as well as more costly business accounts for large corporations that may include additional features and unlimited transactions.
» MORE: How a credit union compares to a traditional bank
Best Business Credit Cards in Canada
Compare all different business credit cards side-by-side and find out the best card that will meet your need with special perks and benefits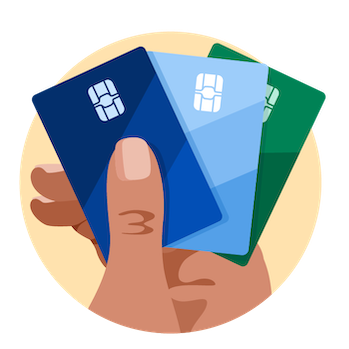 How does a business bank account differ from a standard bank account?
With a business bank account, you can write cheques, make deposits, withdraw funds and pay bills online, just as you might with a regular account. However, business bank accounts often feature useful extras like a higher number of allowable transactions or an unlimited number of debit and credit card transactions (sometimes referred to as Moneris deposits).
A business account might also include a higher overdraft limit or no minimum balance requirements. Some business bank accounts may even be designed for specialized businesses like farms or non-profit organizations.
» Need a credit card for your business? See our selections for the best business credit cards
Who can open a business account?
Not just anyone can open a business account. Major banks in Canada require you to provide proof of a sole proprietorship, partnership or corporation. If you run a small business or a non-profit association, you may qualify for a business bank account.
How to open a business bank account
While some banks let you start the process of opening a business bank account online, you may be required to come into a branch to show physical copies of your business documents. The documents you will need depend on the kind of business you operate and your province or territory, so it's a good idea to contact your bank ahead of time to find out what to bring with you. In addition to providing the business owner's personal identification, these documents may include the following.:
For sole proprietorships:
Business registration or license
Trade name (if applicable)
Partnerships and limited partnerships:
Partnership registration
Partnership agreement, if provincial law doesn't require a registration
Trade name registration or master business license if operating under a registered trade name (if applicable)
Corporations:
Articles of incorporation or of association
Certificate of status
Corporate profile report
Certificate of existence
Certificate of compliance
Corporate annual government filing
Notice of assessment for income tax
Business number
Business license
FAQs
Who needs a business bank account?
You may want a business bank account if you have officially registered a business (banks require proof that you're a registered business before they'll allow you to open a business account). It's a good idea to keep your business banking separate from your personal banking, and using a business bank account is the easiest way to do this. Having a separate business account is especially advisable for larger corporations, where it's even more important to track incoming and outgoing money and separate your personal and business finances. If you have more than one business, it would be wise to have a separate bank account for each one so you don't get confused about what income or payments to attribute to what business.
Do I need a business bank account if I'm self-employed?
If you are self-employed by an unincorporated small business, you're a sole proprietorship. Whether or not you need to open a business account depends on whether you operate under your own name or a business name. If you operate under a business name, you'll need to use a business bank account. If you operate under your own name, it's your choice whether to use a business or personal bank account.
If you're self-employed and earn a lot of income that might be difficult to track or keep separate from your personal income, a business account might be useful. Or if your clients pay you via debit or credit card so you make many monthly deposits, it's likely you could benefit from the unlimited deposits offered by many business bank accounts. On the other hand, if you run your business on a casual basis and don't generate a lot of income, you may not need a business bank account.
DIVE EVEN DEEPER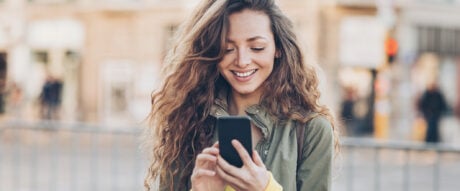 Online banks typically charge lower fees and deliver better interest rates on savings than traditional brick-and-mortar financial institutions, but may lack certain products and services.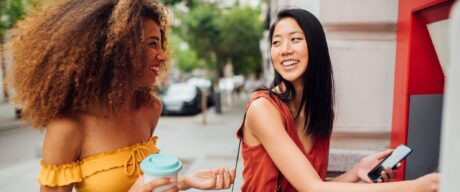 You can use an ATM to withdraw money and make deposits with a few simple steps using your debit card.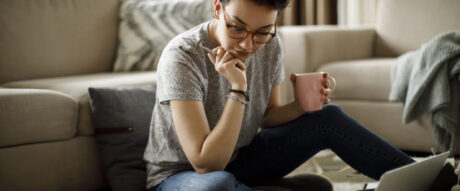 The tax-free withdrawals of a TFSA offer more flexibility, but the tax-deferred contributions of an RRSP are great for retirement. The type of account you choose will depend on your savings goals.