PayPal is a popular way to send or receive money, and you can also use it to make online purchases at select merchants. Here's how PayPal works in Canada.
» MORE: How digital wallets work
What is PayPal?
PayPal is an online payment system used primarily as a way to process payments for online businesses, as well as for individual account holders to send and receive money. There are about 6.4 million active PayPal users in Canada.
PayPal offers both personal and business accounts. Personal accounts are ideal if you want to send and receive money from friends and family, or if you want to make online purchases. Business accounts are for people who need to send invoices or sell items online.
» Prefer mobile payments?: Consider online-only banking
How does PayPal work?
You can set up a personal PayPal account on your computer or by downloading PayPay's mobile payment app (available for iOs and Android) to your mobile device, and creating a free account.
To sign up online, click the "sign up" button at the top right corner of the website. You'll be asked what type of account type you want, and you can select either personal or business, depending on your needs. From there, you need to provide personal information like your phone number and email, and then you'll create a password to access your account.
To use PayPal to send and receive money and make payments online, you'll need to connect a bank account, credit card, or a debit card to your account. Click the "Wallet" button and follow the prompts to link your bank account or payment cards. You may need your transit number, institution code and account number. If there are any issues, PayPal may need to verify your account. If your external bank or credit card account connects instantly, you can begin to use your PayPal account right away.
» MORE: What are bank account and routing numbers?
How to send money with PayPal
To send money, all you need is the email address that corresponds to the recipient's PayPal account. Just tap the "send" button, enter the person's email address, and choose whether you want the money to come out of your PayPal balance or from your bank account. The recipient must have a PayPal account to access the money you sent.
To receive money through PayPal, you can create a "PayPal.Me" link and share it with the person you want to receive money from. As long as they have a PayPal account, they can then send you money directly.
There are no fees to send money domestically to family and friends when you use your PayPal balance or bank account, but if you use a credit or debit card, you will be charged a 2.9% plus a fixed fee (currently $0.30). International transfers are subject to a conversion fee, as well as an additional fee of at least $2.99 depending on where you are sending (or receiving) the money. Note that PayPal recently added an inactivity fee, so if you don't use your account regularly, you could be charged.
How to make purchases with PayPal
To use PayPal to make a purchase online, you would need to be sure the merchant accepts PayPal. There will usually be a PayPal logo when you go to check out if it's an acceptable form of payment. Just click the PayPal button and you'll be taken to your account. Then, you'll need to log in to your account and select how you want to pay (i.e., with your PayPal balance, credit card or bank account) and the payment will be processed.
How to cancel a PayPal payment
Generally, only PayPal payments that are still pending or unclaimed can be canceled. However, if you are shopping at a merchant that accepts PayPal, you would first request a refund from the retailer just as you would if you had paid with a credit or debit card. If the merchant disputes your claim for a refund, you may be able to open a dispute via PayPal's dispute process.
Best High Interests Savings Accounts in Canada
Compare all different saving accounts side-by-side and find out the highest rate that make your save more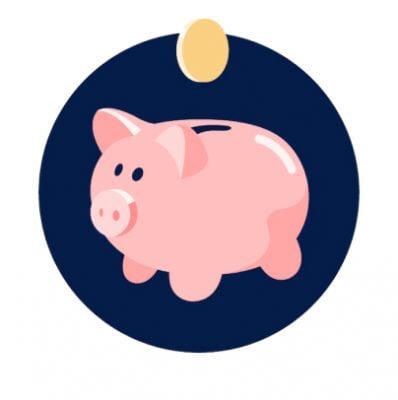 Which merchants accept PayPal in Canada?
The list of merchants that accept PayPal online is constantly growing, so the best way to know if a retailer accepts PayPal is to visit the website and see what forms of payment are accepted. A few popular online retailers that accept PayPal in Canada are:
Walmart
Roots
PetSmart
Canada Goose
Pros and cons of using PayPal
Pros
Easy to use.
Free to send money to family and friends within Canada.
Cons
High fees for currency exchange and some other services like international money transfers.
Inactivity fee.