Many or all of the products featured here are from our partners who compensate us. This may influence which products we write about and where and how the product appears on a page. However, this does not influence our evaluations. Our opinions are our own.
Summary of the best BMO credit cards
How BMO credit cards work
The Bank of Montreal, more widely known as BMO, was founded in 1817. BMO is Canada's first incorporated bank and continues to be one of its largest, widely known as one of the country's Big 6 banks.
Like many big banks, BMO offers a variety of personal and business credit cards designed to meet the needs of a wide spectrum of consumers, including travel enthusiasts, students and newcomers looking for their first credit card, and business owners wanting to earn rewards for business-related spending.
General types of BMO credit cards
BMO issues its own credit cards in addition to a selection of co-branded credit cards offered in partnership with Air Miles, the popular loyalty program. BMO credit cards have features tailored to a variety of needs and financial goals.
BMO cash-back cards. Cash-back credit cards earn a set amount of money back for each eligible purchase.
BMO travel credit cards. Travel reward cards often have accelerated earn rates for travel purchases and often feature other travel-friendly perks like airport lounge access, priority boarding and travel insurance.
BMO Air Miles credit cards. Co-branded cards that earn Air Miles reward miles that can be redeemed for travel, merchandise, or even cash.
BMO general rewards cards. Rewards credit cards earn points from a financial institution's proprietary loyalty program, such as BMO Rewards, which can be redeemed for a variety of items like merchandise or gift cards and more.
BMO business credit cards. Cards that feature benefits and earning categories (such as office supplies) that are of interest to business owners.
BMO student cards. Student credit cards often have features for those who want to build credit history, and may have lower interest rates or annual fees.
BMO low-interest credit cards. Low-interest credit cards are often helpful to those who may carry a balance.
BMO U.S. dollar cards. A U.S. dollar credit card allows you to make purchases in U.S. dollars without paying an FX fee.
Common features of BMO credit cards
Available as both Mastercard and Visa cards
BMO mainly offers cards on the Mastercard network, though they have a few Visa credit card options. This means BMO credit card holders have access to some top tier Visa Infinite-brand cards, if they qualify.
Interest rates about average
Aside from the Preferred Rate Mastercard, most of BMO's personal credit cards feature an interest rate of 19.99-20.99% for purchases, and a cash advance rate that ranges between 22.99% to 23.99%.
Ample no-fee options
Some, but not all, BMO credit cards charge an annual fee; an amount paid upfront, once a year, every year you carry the card. An annual fee may be worth it if the value of the rewards you'll earn exceeds the cost. Here's a look at the annual fees of the BMO credit cards in our list.
Additional perks and rewards
Most BMO credit cards feature purchase protection and extended warranty protection.
Many BMO cards also feature a perk of 25% off rental vehicles at National Car Rental and Alamo Rent a Car locations.
How to choose the best BMO credit card for you
When comparing credit card options, be sure to look at the eligibility requirements. It doesn't make sense to apply for a credit card card that has age, location, income or credit score requirements you can't satisfy.
Annual fees. Cards that charge annual fees tend to have more and higher value perks than those that don't. Be sure that the value of any rewards you'll earn with the card offset what you'll pay to carry it.
Interest rate. If you tend to keep a balance on your card, it's wise to look for a card with a lower interest rate.
Rewards or cash back. Rewards can be more lucrative than cash back but can be complicated to redeem.
Who should consider a BMO credit card?
Anyone who currently banks with BMO and is in need of a credit card should consider BMO's credit card options. If you're already a customer, BMO will have access to some of your financial information, and applying for a card will be easier.
Travel reward enthusiasts will want to take special note of BMO's credit cards as they are the only issuer of Air Miles-branded cards in Canada aside from American Express.
Budget card shoppers who want to avoid annual fees will be pleased to learn that BMO offers a total of six low and no-fee credit card options — some of which also charge lower-than-average interest rates.
Newcomers to Canada are welcome at BMO, which offers multiple credit card options with attractive rewards — no credit history required.
How to get a BMO credit card
The easiest way to apply for a BMO credit card is to start on the Bank's website. Once you've decided the card you want, click the "Apply Now" button located somewhere on the page.
BMO will then ask you to confirm that you're the age of majority in your province or territory, and not have declared bankruptcy in the last seven years.
You'll also be asked if you already have a BMO debit card (i.e. are you an existing client?). If you're an existing client, applying for a card can be a faster process as you'll be asked to log in to your account and much of the credit card application information will be pre-filled based on your account details.
If you're not an existing client, you'll be asked whether or not you have a Canadian address (if not you'll have to apply in person at a branch). BMO will require that you review and acknowledge the pertinent information about the card before continuing.
You'll then have to provide personal details like your name and address, as well as information about your housing status (i.e. do you rent or own) and how much you pay monthly in rent or mortgage payments.
Finally, you'll need to give details about your employer and your income.
Upon submission of your online application, you may then be approved instantly or you may have to wait eight to 10 days to know whether or not you've been approved for a BMO credit card.
Frequently asked questions about BMO credit cards
What's the best BMO credit card?
The best BMO credit card depends on your spending habits, financial goals and the types of rewards you want to earn. The BMO Preferred Rate Mastercard is a worthwhile choice for those who tend to carry a balance and want a card with a standard low rate, for example, while Air Miles enthusiasts may be interested in the BMO AIR MILES Mastercard, which earns extra miles for eligible purchases at participating AIR MILES partners — all without an annual fee.
How do I apply for a BMO credit card?
You can apply for a BMO credit card online, over the phone, or by booking an appointment at a branch location near you. It can take up to 10 business days to get your TD credit card in the mail, once your application is approved.
DIVE EVEN DEEPER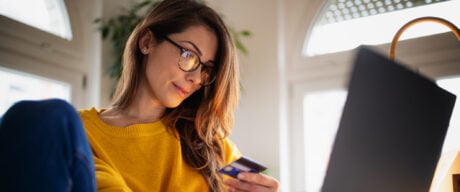 Switching to a low-interest credit card can help keep a credit card balance from growing quickly — making it easier to pay off and save money.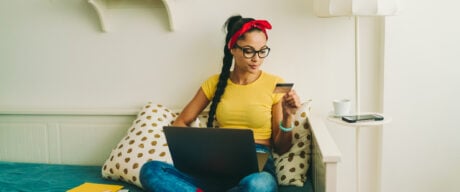 Check out the best balance transfer credit cards in Canada, according to NerdWallet's analysis.