When comparing the benefits of various credit cards, you may encounter travel insurance, airport lounge access, mobile device insurance, and extended warranties. While they might be less familiar, concierge services are also a benefit of many premium credit cards. When used effectively, a credit card concierge service can save you both time and money.
» MORE: Compare the best credit cards in Canada
What is a credit card concierge service?
If you've ever stayed at a hotel and been helped by the concierge, then you'll already have a general idea of how credit card concierge service works. Basically, having a certain card gives you access to a person who can provide recommendations, secure tickets, or even shop for you.
Sure, you could handle these things on your own via a Google search or online shopping, but that requires time and energy. Since many credit card concierges are available 24/7, you can instead call them at any time, tell them what you're looking for, and relax while they do the work for you. Additionally, some concierges are well connected and may be able to secure you access to sold-out events via their partners.
If you're the type of person who likes to research everything yourself, it might be tough to hand over the controls to a concierge service. However, if you think the credit card concierge service as a personal assistant who can help you with tasks that you don't have time for, you can see how using one might reduce stress and help you be more efficient.
» MORE: How does credit card travel insurance work?
What can a credit card concierge do for you?
The services offered by your credit card's concierge depend on what card you have. You'll want to take a look at your benefits guide to see what's covered. It's worth noting that your concierge is there to assist you, not to cover the costs of anything you order or buy. Any charges the concierge incurs while fulfilling your needs will be billed to your credit card. For example, if you ask the concierge to book you a hotel room, they will charge it to your credit card.
Some examples of common credit card concierge services:
Travel and lifestyle
Reservations: Your concierge can book your hotel, make dinner reservations, get tickets to the theatre or sporting events, and more.
Transportation: The concierge will research and book flights, limos, and rental cars for you.
Gifts and deliveries: Not sure what to get that special someone? Your concierge can come up with some ideas and have them delivered.
» See our picks: Best travel credit cards in Canada
Medical needs
Appointments: Whether you're at home or abroad, your concierge can book your medical appointments.
Prescriptions: The concierge can arrange for your prescriptions to be filled.
Emergency services
Translator: No matter what country you're in or what language you're having difficulty with, your concierge can track down a translator.
Cash transfers: If you suddenly need access to cash, your concierge can help you get it. Note that this may be treated as a cash advance, which can incur fees and higher interest rates.
Credit card networks that offer a concierge
All three of the major Canadian credit card networks offer concierge services for certain levels of cards. They include:
Visa Infinite concierge service
World Mastercard concierge service
Amex Platinum concierge service
Not every Visa Infinite card or World Mastercard comes with concierge service, however. In Canada, American Express only appears to offer concierge service with its Platinum card. In general, premium cards like these charge higher annual fees. If concierge service is an important credit card perk for you, make sure to check the terms and conditions of cards you're considering to see what's included before applying.
» MORE: How long should I wait between credit card applications?
Is a credit card concierge service worth it?
It depends on your needs and how you plan to use your card. For most Canadians, concierge services probably aren't as important as the interest rate, annual fee, and type of rewards, when choosing a credit card.
But if your chosen credit card comes with concierge service, it's definitely worth trying out. While you'll still have to pay for whatever purchases they make on your behalf — you won't have pay them to do so.
If you do try out the service, be very clear with the concierge; describe exactly what you're looking for and how much you're willing to spend. Concierges can't read your mind, so the more details you provide, the less likely you'll be disappointed.
DIVE EVEN DEEPER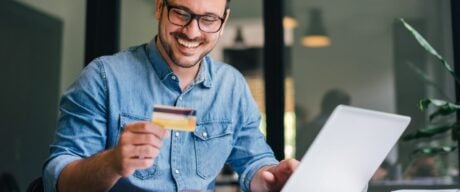 Credit cards let you borrow money up to a limit. You make monthly payments and interest is charged on unpaid debts.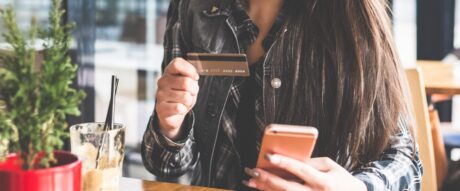 There are many types of credit cards on the market. Choose the right card for your finances by understanding how features and fees may vary.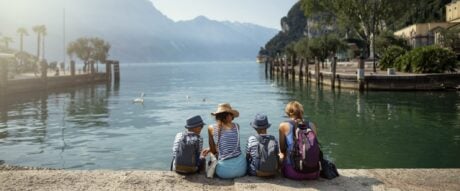 You can still use your credit card when travelling internationally. Just make sure you plan ahead, watch out for fees and carry some extra cash.