Some people may think the idea of installment payments with your credit cards is a recipe for debt, but it can actually make financial sense if you want to pay for a larger purchase over time. Credit card installment plans are nothing new, but more providers are now offering them, which is why they're likely top of mind for many Canadians.
What is a credit card installment plan?
Traditionally, installment plans are a form of credit. Instead of making one lump sum for your purchase right away, you would pay in monthly installments. This is incredibly convenient for consumers who may have an emergency expense come up but don't have the funds to immediately pay.
The catch with a credit card installment plan is that you have to pay interest on the installments. That said, some installment plans have 0% interest for select terms to encourage people to spend. Also, once you've confirmed your installment plan, the terms typically can't be changed.
Credit card installment plans are just like regular installments, but you are not receiving a new form of credit. Instead, the plans are a way in which you can access the existing credit limit on your card, so the charges go to your credit card. Many credit card installment plans charge administration and interest fees, but not all of them.
Even though you may have to pay fees for credit card installment plans, it's often cheaper than the regular interest you'd be charged. That's why installment plans have become increasingly popular.
» MORE: How do credit card interest rates work?
How does an installment plan compare to a buy now, pay later service?
Although similar to buy now, pay later (BNPL) services, credit card installment plans are a bit different.
Generally speaking, BNPL services don't charge any interest or fees until you miss a payment. That said, the payment terms are much shorter. For example, many of the plans are four bi-weekly payments. However, some merchants offer longer terms and may charge an interest rate.
Speaking of merchants, BNPL services are only available at retailers that have partnered with the service. Some BNPL services have hundreds, if not thousands, of partners. In contrast, credit card installment plans can be applied to any purchase made where your card is accepted. So, as long as the merchant accepts your credit card, you can pay for the purchase through installments with your credit card company.
If you're debating between the two, think of it this way. BNPL services are excellent if you know you'll be able to pay off the entire balance within a short period. Credit card installment plans are better for people who need more time to pay off their balance and are willing to pay a fee for the privilege. In both cases, missing payments can cost you big in fees and/or interest charges.
» MORE: How to pay off your credit card
When it comes to your credit score, using a credit card installment plan doesn't affect anything unless you max out your card or miss a payment. With BNPL services, it depends on the provider. Afterpay doesn't do a credit check, but PayBright states that they'll do a credit check if you go with their equal monthly payments option, for example.
In addition, since a credit card installment plan is typically set up as a new way to access your card's credit limit, what you borrow shouldn't affect your credit utilization. However, since the terms and conditions of plans can vary, make sure to check the conditions of your plan and ask your credit card issuer to explain anything you are not sure about.
» FIND OUT: How to check your credit score
Credit cards that offer installment plans
Not every credit card provider offers an installment plan. And some cards (usually store cards) only allow you to do installment plans at select merchants. While using an installment plan can be beneficial, you'll want to ensure you understand the terms and conditions.
Here are some of the more popular credit card installment plans.
CIBC Pace It
CIBC Pace It offers three installment plans: 6 months, 12 months and 24 months. The interest rate you'd pay is 5.99%, 6.99% and 7.99%, respectively. In addition, you have to pay a one-time installment fee of 1.50% of the purchase amount. To take advantage of CIBC Pace It, you must have an eligible CIBC credit card in good standing, be registered for CIBC banking and have an eligible qualifying purchase.
American Express Plan It
American Express Plan It is a slightly different credit card installment plan. Instead of choosing a specific purchase, you select an amount. Once selected, you'll then be offered up to three plan options (3, 6, – 12 months) based on your account history. The fee you pay is just 0.90% of the principal amount and most American Express credit cards qualify for Plan It.
MBNA Payment Plans
Except for its low-interest credit cards, all MBNA credit cards are eligible for MBNA Payment Plans. The only conditions are that the purchase must be $100 or more if you want to make monthly payments and you can't have more than 25 active Payment Plans at the same time. Terms are available at 6, 12 or 18 months with an interest rate of 4%, 6% and 8%.
Triangle Mastercard
Although the installment financing options with a Triangle Mastercard are limited to stores owned by Canadian Tire (including SportChek, Mark's, Atmosphere, Hockey Experts, etc.), it can be highly lucrative. You'll pay no interest or fees on qualifying purchases that are $150 or more. The payments are made over 24 monthly payments and you still earn CT Money.
Scotia SelectPay
Most of Scotiabank's personal credit cards are eligible for Scotia SelectPay, but the purchase amount must be at least $100. Additionally, you must have a Scotia online or mobile banking account. Plans are available in the standard 3, 6 or 12-month options, so you can easily spread out your payments. Instead of paying an interest fee, you only pay a total fee based on the purchase price. Your account history determines how much you'll pay, but interest payments start as low as 2%.
» Rewards credit cards with installment plans: See our top picks
Best Credit Cards in Canada
Compare all different credit cards side-by-side and find out the best card that will meet your need with special perks and benefits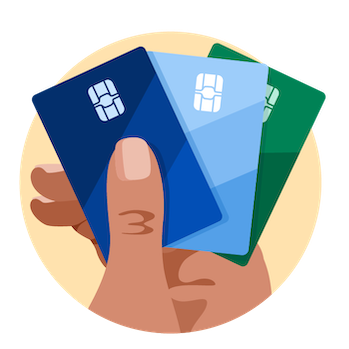 What else is there to know about installment plans?
Besides fees and terms, there are a few other things you'll want to know about credit card installment plans. First off, your monthly installment payments are added to the minimum payment amount required that you'll see on your monthly statement.
Most plans do not allow you to make any additional payments. That said, you can usually cancel any of your installment plans at any time. The remaining balance would immediately appear on your credit card statement. If you decide to cancel a payment plan, that purchase can not be reinstated into a new installment plan.
Many installment plans are not available to residents of Quebec. If you move to the province after setting up a plan, your plan would be cancelled and the balance would appear on your statement.
» LEARN: How to calculate credit card interest
Is using a credit card installment plan worth it?
Ideally, you'll always pay off your entire credit card balance every month, so an installment plan is not needed. But, of course, that's not the reality for everyone, so a payment plan can help in some situations.
From a straight math perspective, paying in installments at a lower interest rate makes more sense than making just the minimum payments at your regular interest rate. However, if you start to look at your purchases from a monthly cost perspective, you might end up spending more.
If an unexpected major expense comes up, don't hesitate to use an installment plan if you have access to one. However, moving forward, you may want to set up an emergency fund, so you'll have cash on hand when you need to make an unavoidable purchase.
DIVE EVEN DEEPER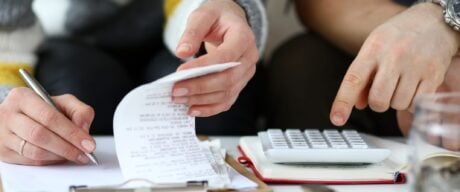 A budget is a plan that helps you manage your money so you can spend and save wisely. Learn how to make a budget — and how to stick to it.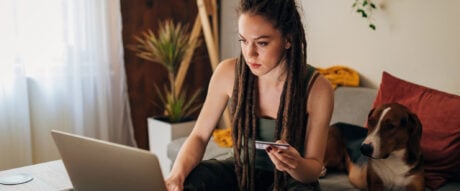 Out-of-control credit card debt can hurt your credit, affect your family and limit your financial freedom.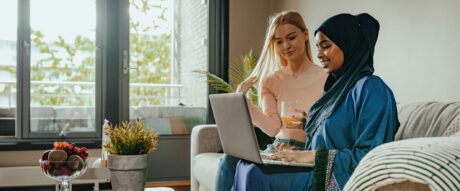 Using your credit card wisely means building credit, earning rewards and clearing off your balance so you never have to pay interest.