Paying your bills is simple, but sometimes life gets in the way. If you miss a credit card payment or forget to pay the entire statement balance, you'll incur interest charges.
To avoid this scenario, set up an automatic credit card payment so you'll always pay on time.
What are automatic credit card payments?
Automatic credit card payments are when your credit card automatically withdraws funds from your chequing or savings account to pay off your credit card balance. In most cases, you can choose to have the monthly minimum payment, a set amount, or the entire balance applied to your credit card.
You don't have to bank with your credit card provider to set up automatic credit card payments; they can be set up with a chequing or savings account at any financial institution. For example, if you have a TD credit card, you could designate your CIBC chequing account for automatic credit card payments.
Pros of automatic credit card payments
Cons of automatic credit card payments
Best Credit Cards in Canada
Compare all different credit cards side-by-side and find out the best card that will meet your need with special perks and benefits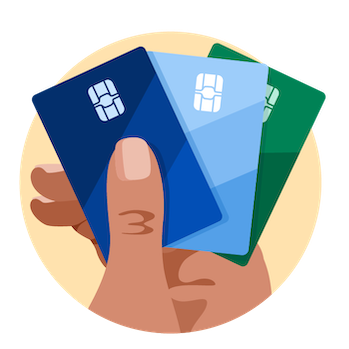 How to set up automatic credit card payment
Just about every major credit card provider will allow you to set up automatic credit card payments via your online account or mobile app. Check your credit card terms and conditions to make sure it's possible. Although the menus and steps will be a little different, you would just need to put in the account information, date and how much you want to transfer.
If your credit card issuer does not offer specific instructions, call customer service and ask to set up a pre-authorized debit (PAD) payment.
| Credit card issuer | How to set up credit card autopay |
| --- | --- |
| American Express | Through American Express Online Services: click "Payments" and then select "Manage Pre-authorized Payment." |
| Bank of Montreal (BMO) | Via BMO Online Banking: select your credit card under "My account summary," and select "balance transfer or pre-authorized payment." |
| Canadian Imperial Bank of Commerce | Sign into CIBC Online Banking, click "Transfers" and follow the steps. |
| Royal Bank of Canada (RBC) | Log into RBC Online Banking and select "Profile & Account Settings". Go to the debit and credit cards section, and select "Set up automatic payments." |
| Scotiabank | From the Scotiabank app, tap "Manage" then "AutoPay" and finally select "Set up AutoPay." |
| Tangerine | Log into Tangerine Bank Online Banking or the Tangerine Mobile Banking app, go to "Transfer Money" and follow the prompts. |
| TD Bank | Complete the "Pre-Authorized Debit (PAD) Agreement" and mail or fax it to TD Canada Trust. |
Besides the above methods, there are a few additional ways to set up automatic credit card payments.
While these two methods add convenience, you may only be able to set up transfers for a fixed amount. So you may be unable to choose an amount that varies every month, like the minimum or entire balance owed on your credit card, as the payment.
How to stop automatic credit card payments
If you ever need to stop your automatic credit card payments, you would generally be able to go online and navigate to where your pre-authorized credit card payments are being managed. You could then cancel or change the payments.
What to watch out for after setting up automatic credit card payments
DIVE EVEN DEEPER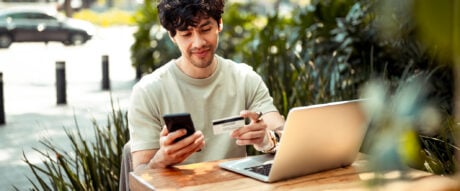 Paying off your credit card balance should be a straightforward process, but it's not always so simple. Whether you're in credit card debt or don't like carrying a balance, there are a few tips and suggestions you can follow to ensure you stay on track.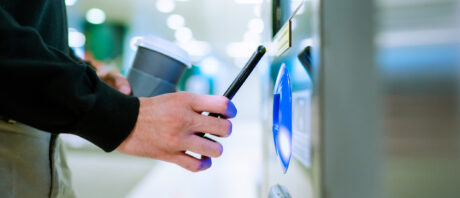 New technology continues to change the way Canadians make purchases. The use of contactless payments increased by 13% in 2020, according to a report from Payments Canada. Furthermore, approximately 37% of Canadian consumers surveyed said they avoided shopping at places that didn't accept contactless payments in 2020. Clearly, the COVID-19 pandemic heightened interest in contactless […]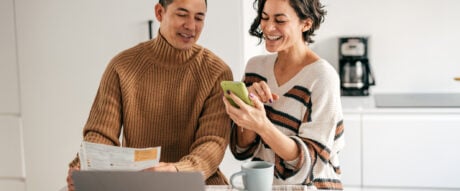 Have you ever forgotten about a bill and wound up paying a late fee or interest? You may want to consider automating your finances with pre-authorized debit payments. What is a pre-authorized debit? Pre-authorized debits (also called direct debits or PADs) are a way to set up recurring, automatic payments in advance. PAD agreements give […]