Many or all of the products featured here are from our partners who compensate us. This may influence which products we write about and where and how the product appears on a page. However, this does not influence our evaluations. Our opinions are our own.
Royal Bank of Canada at a glance
RBC was founded in 1864 and is known as one of Canada's Big Six banks.
RBC account options

Savings
Chequing
Visa and Mastercard credit cards
Investing

Other RBC services

Mortgages
Loans and lines of credit
Wealth management services
Business accounts
Royal Bank of Canada overview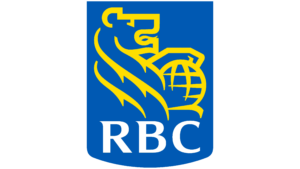 The Royal Bank of Canada, commonly known as RBC, is one of Canada's Big Six financial institutions. First incorporated in 1864 as the Merchants Bank of Halifax, RBC is now a global entity that operates in 29 countries. In addition to offering traditional banking services, like in-person banking, savings accounts and chequing accounts, RBC provides online banking, investment banking, wealth management and direct investing services. It's also one of Canada's largest mortgage lenders.
Online banking capabilities at RBC
Even though RBC operates more than 1,200 physical locations, clients can also access the bank's services through a fairly robust online banking portal. RBC allows users to open and manage accounts online — including RBC-affiliated credit cards, credit lines and investment accounts — make direct payments and conduct business banking.
Is my money safe at RBC?
To ensure your money is protected in the event of the bank's sudden collapse, RBC is one of more than 80 Canadian financial institutions that insures its customers' deposits with coverage from the Canada Deposit Insurance Corporation, or CDIC.
CDIC insures several types of accounts, including registered retirement savings plans (RRSPs) and tax-free savings accounts (TFSAs), to a maximum of $100,000 each.
RBC also provides zero liability protection for its credit card customers. If someone illegally uses your card in person or online, you won't be responsible for paying the charges.
RBC (Royal Bank of Canada)
Find the best RBC credit cards and bank accounts to meet your needs.

RBC Bank account types
As one of Canada's biggest banks, RBC offers a wide selection of accounts for you to choose from.
RBC savings accounts
RBC Day to Day Savings: a traditional savings account.
RBC High Interest eSavings: earns a higher interest rate than a typical savings account.
RBC Enhanced Savings: the interest rate increases as your balance exceeds $5,000.
NOMI Find and Save: automatically searches for "extra dollars" in your cash flow and transfers them to your savings.
RBC U.S. High Interest eSavings: designed for customers who deal with US currency.
» MORE: Read our RBC savings account review
RBC chequing accounts
RBC Advantage Banking, which offers unlimited debit transactions for a monthly fee.
RBC Signature No Limit Banking, a similar product to RBC Advantage, but with a higher monthly fee and a few more perks.
RBC VIP Banking, which provides unlimited worldwide debit transactions and eliminates Direct Investing maintenance fees. The monthly fee is even higher, though.
RBC Day to Day Banking features free Interac e-transfers and 12 free debits per month for a low monthly fee.
RBC credit card accounts
RBC credit cards include a variety of travel, rewards, cash-back, low-interest, student and business cards. These include but are not limited to:
RBC ION Visa.
RBC ION+ Visa.
RBC Cash Back Mastercard.
RBC Avion Visa Infinite.
RBC British Airways Visa Infinite.
RBC investing accounts
RBC Direct Investing, which allows you to manage stock trades online.
» MORE: Read our RBC RRSP review
Other RBC services
Mortgages.
Personal lines of credit.
Wealth management services for high net worth individuals.
Royal Bank of Canada fees
Banking fees can vary based on the accounts you have and how you use them. Here are some of the common fees you may encounter using RBC's financial products and services:
Non-sufficient funds: $45.
Overdraft fees: $5 each, plus debit fee and applicable overdraft interest.
ATM withdrawals outside the network: $3 to $5.
Using a PLUS System ATM in Canada or the US: $3.
Inactivity fees: $20 (after two and five years), $40 (after nine years)
RSP, TFSA or RIF transfer to another institution: $150
Who RBC is best for
Canadians who want to keep all their financial accounts in one place.
RBC casts a wide net in its search for customers, so it has something for almost everyone, especially if they're willing to pay some banking fees and are satisfied with lower interest rates on savings products.
There are multiple savings and chequing accounts for individuals to choose from, with some offering low fees and allowing you to earn points through your purchases. There are also products and services, such as the RBC TFSA, RRSP, GICs and other investments designed especially for investors, business owners, home buyers and high-net-worth individuals.
Unlike some smaller institutions, RBC attempts to meet the needs of all potential Canadian customers in one place.
Pros and Cons of RBC Bank
There's plenty to like about RBC but no bank or credit union is without its drawbacks. Here's what to consider before you open an account.
Pros of RBC Bank
Comprehensive online and mobile banking options.
Offers a variety of personal, business and investment accounts.
Many physical locations.
Cons of RBC Bank
Low interest rates paid on savings accounts.
Debit and ATM transaction fees can add up.
Its mobile investment platform is outdated compared to newer competitors.
How RBC compares to other big banks
| | RBC Bank | TD Bank | BMO Bank |
| --- | --- | --- | --- |
| Number of countries served | 29 | Global | More than 10 |
| Number of branches in Canada | More than 1,200 | More than 1,000 | More than 900 |
| Mobile app? | Yes | Yes | Yes |
| Are deposits insured? | Yes, by the Canada Deposit Insurance Corporation. | Yes, by the Canada Deposit Insurance Corporation and Canadian Investor Protection Fund. | Yes, by the Canada Deposit Insurance Corporation and Canadian Investor Protection Fund. |
RBC bank frequently asked questions
Is the Bank of Canada the same as the Royal Bank of Canada?
No, the Bank of Canada and Royal Bank of Canada are not the same institution. The Bank of Canada is Canada's central bank. Its main duty is developing and implementing financial policy to keep the country's economy running smoothly. Royal Bank of Canada, a traditional bank, is a profit-generating business.
What are the Big Six banks in Canada?
Canada's "Big Six" banks are:
Royal Bank of Canada (RBC).
Bank of Montreal (BMO).
Bank of Nova Scotia (Scotiabank).
Canadian Imperial Bank of Commerce (CIBC).
National Bank.
Toronto-Dominion Bank (TD Bank).