Stacking credit cards is not the most popular strategy, but you can reap big rewards when done well. Still, many people don't bother maximizing their cards since it requires applying for and managing multiple cards. However, with a few simple tips, you can increase your return without changing your spending patterns.
Best Rewards Credit Cards in Canada
Compare all different rewards credit cards side-by-side and find out the best card that will meet your need with special perks and benefits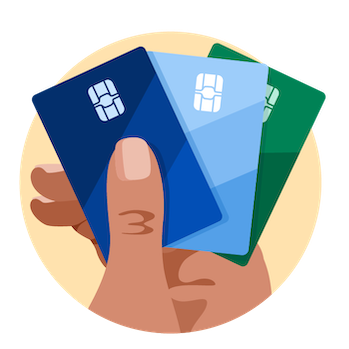 What is stacking credit card rewards?
Stacking credit card rewards is when you apply for multiple credit cards to take advantage of what each is offering. That could be the welcome bonus, earn rate or even regular benefits. Although stacking credit cards requires multiple applications, it can be quite lucrative once you have all your cards in hand.
Besides rewards, there are a few other reasons why you may want to stack credit cards. For example, suppose your main credit card is an American Express card. In that case, you may want to get a Visa card as a backup if your primary card is not accepted.
» MORE: How many credit cards should I have?
How to stack credit cards to maximize rewards
Stacking credit cards doesn't mean you should just apply for any card available. You need to have a goal in mind so you can apply for the right cards. The following scenarios are where you can stack credit cards to your advantage.
Earning a lot of travel points fast
Have you heard about people who travel for "free" in business class thanks to credit cards? You can also get a dream trip if you apply for a few different credit cards that allow you to earn the same type of points.
For example, let's say there's a business class flight on Air Canada that has your attention, but it'll cost you 150,000 Aeroplan points. That number may be astronomical, but many Aeroplan credit cards have a welcome bonus worth 20,000 to 100,000 Aeroplan points. If you were to apply for a few TD and American Express credit cards, you could stack the welcome offers since all the points end up in your Aeroplan account.
» CHECK OUT: Popular loyalty programs for Canadians who love to travel
Maximizing your cash back
Stacking credit card rewards for cash back is also incredibly easy for those who aren't frequent travellers. All you need to do is get a few cash back cards where the increased cash back categories complement each other.
For example, you could get the Scotia Momentum Visa Infinite Card which gives you 4% cash back on groceries and recurring payments and 2% on gas and daily transit purchases. If you added the Tangerine Money-Back Credit Card to your wallet, you could choose up to three merchant categories that earn you 2% cash back. If you selected restaurants, entertainment and drug stores as your categories, you'd have up to seven categories between the two credit cards that earn you at least 2% cash back.
Stacking offers from American Express
American Express cardholders will occasionally get offers that you can stack. For example, there was a recent offer of a $50 credit when you spend $200 at Marriott properties. There was another offer where if you spent $250 at Ontario hotels, you'd get a $50 credit. That means if you stayed at a Marriott property in Ontario and spent at least $250, you'd get $100 total in credits.
These types of offers are exclusive to American Express cardholders and you need to register the offer to your card whenever they're available. Every so often, the stars align, and you can stack multiple offers simultaneously for significant savings.
Getting benefits for free
Another way to stack credit cards to maximize your rewards is to look for cards with a specific benefit you need. For example, some perks that make it worth applying for a credit card include:
Mobile device insurance
Extended warranty
Whenever a situation comes up where you need a benefit, you would just pay with the card that provides the perk.
» MORE: How to use your credit card like a pro
Pros and cons of stacking credit cards
For some people, the idea of stacking credit card rewards makes their head spin, but it can be worth your while. That said, not everything is positive about this strategy, which is why you need to consider the pros and cons first.
Pros of stacking credit cards
Get multiple welcome offers. You can take advantage of any offers available when signing up for a new card.
Maximize your earn rate. With multiple credit cards, it's easy to get an increased earn rate regardless of what you're purchasing.
Free benefits. Many no-fee credit cards offer perks that you may find interesting.
Cons of stacking credit cards
Your credit score may decrease. Whenever you apply for a new credit card, your credit score typically drops a few points.
You will have multiple cards to manage. You need to keep track of various cards.
You may spend more. The welcome bonuses and increased earn rates may encourage you to spend more and potentially fall into credit card debt.
» CHOOSE: Cash back or rewards?
Other ways to maximize rewards
If you're looking to get more rewards, having two or three credit cards is typically manageable. That said, there are some other ways to maximize your rewards. The easiest way would be to understand how your rewards program works and the best way to get more value out of it.
Additionally, the PC Optimum app allows you to load offers that earn you extra points. For example, you can earn more points with PC Optimum by paying with a PC Financial Mastercard. When it comes to redeeming your points, Shoppers Drug Mart has bonus redemption events where you'll get even more value out of your PC Optimum points.
Generally speaking, there's no limit to credit card rewards. That said, some cards do cap the number of points you can earn in some categories. In the end, it's up to you to maximize your rewards so you can enjoy as many benefits as possible.
DIVE EVEN DEEPER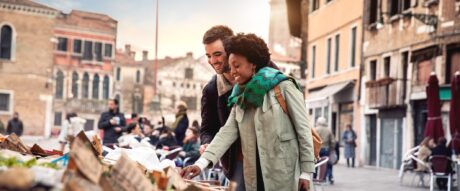 The majority of credit cards charge a 2.5% foreign transaction fee. Avoid it by choosing a no-foreign-transaction-fee credit card. A U.S. dollar credit card can also be handy if you make frequent U.S. purchases.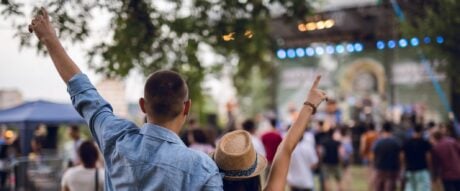 When you use a rewards card, your loyalty and spending is celebrated with redeemable perks, points and other rewards. The more you spend, the more you get.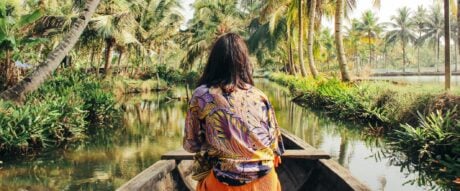 With so many cards, rewards programs and benefits available, choosing the right travel credit card can be overwhelming. However, once you've got one in your wallet, you can reap the rewards on your next trip.