Whenever consumers buy a product, they expect a warranty to protect them from any manufacturer defects. What you may be surprised to learn is that it's no different when you buy a pre-construction home. A new home warranty is typically included, but what coverage you get and who provides it varies depending on where you live.
What is a new home warranty?
What your warranty covers will depend on the provider. Generally speaking, you'll be covered for things such as:
Defects in material (electrical, plumbing, heating, brickwork, siding, etc.)
Unauthorized substitutions
Building code violations
Water penetration through the basement or foundation walls
Major structural defects
Common elements
The length of your warranty will depend on what needs to be repaired and who your provider is. For example, in Ontario, Tarion is the provider and its warranty covers major structural damages for seven years but building code violations for only two years. There are also maximum coverage limits for freehold homes, condominium units and common elements.
In most cases, the warranty starts when you take possession of your home. However, the warranty for common elements in a condo begins when the condominium corporation is registered.
» EXPLORE: Different types of houses in Canada
Best Mortgage Rates in Canada
Compare Canada's top mortgage lenders and brokers side-by-side and find out the best mortgage rates that will meet your need
How to get a new home warranty
A new home warranty is mandatory in Quebec, Ontario, Alberta, and British Columbia. Throughout the rest of the country, warranties are left up to the individual builders. That said, if the builder is part of a professional association, they may be required to offer a warranty.
The warranty should be clearly outlined in your purchase agreement. If you're not sure, ask your realtor or the sales representative to go over things with you. What warranty you fall under would depend on where you live.
New home warranty in Atlantic Canada
Residents of Newfoundland and Labrador, Nova Scotia, New Brunswick and Prince Edward Island who purchase a new home are covered by the Atlantic Home Warranty. This is an optional third-party warranty provider, but many of the top home builders in the region offer it.
New home warranty in Quebec
The Guarantee Plan for New Residential Buildings is available to residents of Quebec who are purchasing new homes. Homes covered include detached, semi-detached, prefabricated and more. You're entitled to up to $300,000 in total coverage if you need to make a claim.
New home warranty in Ontario
The Tarion Warranty Corporation provides insurance for freehold homes and condominiums in Ontario. Freehold homes are covered up to $300,000. Condominium common elements warranty is currently valued at $100,000 times the number of units, up to $3,500,000.
New home warranty in the Prairies
Saskatchewan and Manitoba have optional new build warranties provided by the Saskatchewan New Home Warranty Program and New Home Warranty Program of Manitoba. Over in Alberta, the Alberta New Home Warranty Program is mandatory.
New home warranty in British Columbia
The British Columbia Homeowner Protection Act and regulations require residential builders to provide third-party home warranty insurance. Minimum coverage would include:
two years on labour and materials
five years on the building envelope
10 years for the structure.
Making a new home warranty claim
Hopefully, you never need to make a warranty claim, but if you do, here's what to expect:
Submit a claim form and any relevant supporting documents directly to the warranty provider.
Your builder will have a period to get the repairs done.
If the issues are not resolved, you can request a conciliation.
If the problem is still not resolved, your warranty provider will take care of it directly.
The claim process may differ slightly for each warranty provider. You can find detailed instructions on how to make a claim on their websites.
DIVE EVEN DEEPER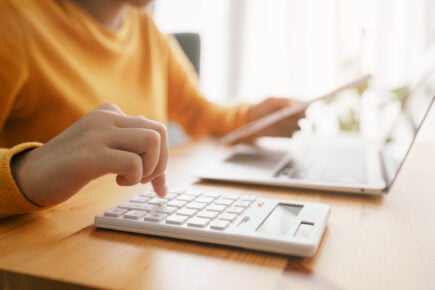 Use this free Canadian mortgage calculator to estimate your monthly mortgage payments, and see how rates and amortization affect total cost over time.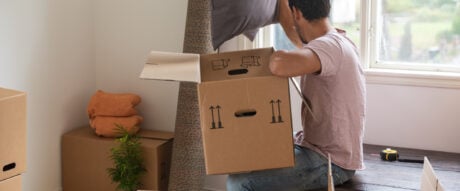 Mortgage default insurance protects lenders against defaulting borrowers. Mortgage protection insurance pays your mortgage if you die or become disabled.