Getting a home inspection is an integral part of the house-hunting process. Though not legally required, a thorough, professional inspection of a home you're thinking of buying can reveal potential issues and save you from making a costly mistake.
» MORE: What to look for when buying a house
What is a home inspection?
A home inspection is an objective visual evaluation of a property's structure and major systems conducted by a professional home inspector. It usually includes (but is not limited to) an examination of:
Foundation.
Basement.
Attic.
Walls.
Windows.
Heating and cooling system.
Plumbing system.
Electrical systems.
A home inspection checklist also typically includes some exterior elements of a property, such as the roof, chimney, gutters, drainage, driveway and deck.
After their review, the inspector will give you a detailed written report of their findings. Be aware that there are limits to what an inspection can reveal because the examination is visual — limited to what can be seen by the inspector. However, the home inspection report should provide you with a good sense of a home's potential major and minor defects so you can better understand the property's overall condition.
Are home inspections required?
There is no law in Canada that requires a home be inspected before purchase. However, some buyers make a satisfactory home inspection a condition of their purchase offer.
In hot housing markets like Toronto and Vancouver, some buyers forgo inspections to make their offers more competitive, especially in the case of a real estate bidding war.
Though often successful, waiving inspection is a risky tactic that can lead to unexpected expenses if the home has hidden damage or defective systems. Consult with your real estate agent about the pros and cons of waiving the home inspection before omitting this condition from your offer.
When does the home inspection happen?
Traditionally, a home inspection happens once a buyer makes an offer and before the deal closes.
Some sellers may get an inspection before they list the home and use the completed inspection report to entice buyers. However, inspections advertised by sellers may not give a comprehensive assessment of a property. If you're thinking of buying a property, it's best to arrange your own inspection.
Best Mortgage Rates in Canada
Compare Canada's top mortgage lenders and brokers side-by-side and find out the best mortgage rates that will meet your need
What is and isn't included in a home inspection
What's included in a typical home inspection may vary by province or territory, and will also depend on the type of home: a house with a deck and basement has more elements to cover in an inspection than a condo, for instance.
A home inspection typically covers:
Plumbing.
Electrical systems.
Roof and attic.
Visible insulation.
Windows and doors.
Cabinets and trim.
Foundation and basement.
Exterior elements of a property, such as the chimney, gutters, drainage, driveway, lot grading and deck. Some inspections may also include fencing and garages (if attached to the house).
A home inspection typically doesn't cover:
Separate structures, such as pools and sheds.
Hot tubs or saunas.
Cosmetic fixtures or finishes, such as paint or window coverings.
Fireplaces.
Anything that can't be visually evaluated or is not readily accessible (e.g., hidden defects inside the walls).
Water quality or supply.
Adherence to building codes or bylaws.
What happens during a home inspection?
A home inspection can take one to three hours, depending on your location and property size, and will involve a detailed walk-through of the home and the exterior of the property. The inspector will take photos and detailed notes to include in their report.
If possible, ask to tag along with the inspector so you can ask questions and the inspector can draw your attention to any areas they think might be of particular concern.
After the inspection, the inspector will provide a complete, detailed report of their examination, which should include photos and a list of specific defects and areas that may need repairs.
This independent, objective assessment of the home can be a good counter-balance to the more emotionally charged impression of the property you might have after imagining yourself living there.
However, it's important to note that the home inspection report will not include repair recommendations, estimates of what it may cost to repair any uncovered issues, or a "pass/fail" rating. It will be up to you and your real estate agent to decide the best course of action, based on the contents of the report.
What to do with your home inspection report
Carefully review the home inspector's report and follow up with any questions you have about what it contains. If the inspector has identified any necessary major repairs, you might consider making your purchase of the house contingent on those repairs being handled by the sellers or asking for a decrease in the sale price to cover the cost of the repairs.
If you wind up buying the property, it's a good idea to keep your inspection report. It identifies any needed repairs to make, as well as areas to keep an eye on in case new issues develop.
Home inspection vs. appraisal
A home inspection and a home appraisal are similar in that both serve a valuable purpose and involve a third-party professional evaluating a home. However, the main difference between the two is that an appraisal evaluates a home's market value and a home inspection deals strictly with the home's overall condition.
Free Mortgage Affordability Calculator
Don't know how much mortgage you can afford? Use our free mortgage affordability calculator to estimate how much you can afford. See how budget, down payment, and debt ratios affect mortgage affordability.

How to choose a home inspector
There is very little regulation of home inspectors in Canada. Alberta and British Columbia are the only two provinces that require home inspectors to be licensed (though Ontario is working on making licensing mandatory). Outside of those two provinces, anyone can call themselves a home inspector, so it's up to you to do your due diligence before hiring one.
Getting recommendations from friends or a trusted real estate agent is a good idea, but to ensure that you find a highly qualified inspector, it's worth checking out sites like the Canadian Association of Home and Property Inspectors (CAHPI). This industry organization requires its registered members to follow a stringent set of codes and standards, and its website has a search engine to help you find a qualified professional in your area.
How much does a home inspection typically cost?
The cost of a home inspection depends on factors like the size of the home, the inspector's qualifications and experience, and the property's location. Typical fees for a home inspection range from $300 to $600.
DIVE EVEN DEEPER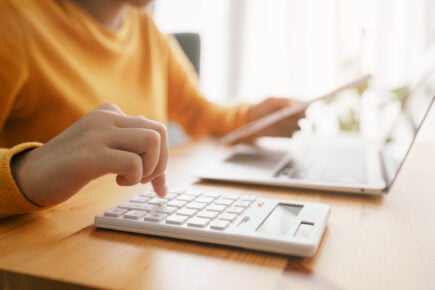 Use this free Canadian mortgage calculator to estimate your monthly mortgage payments, and see how rates and amortization affect total cost over time.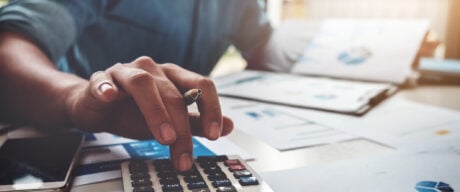 Create a more accurate home buying budget by estimating your closing costs — the one-time, upfront expenses you'll pay before receiving the keys.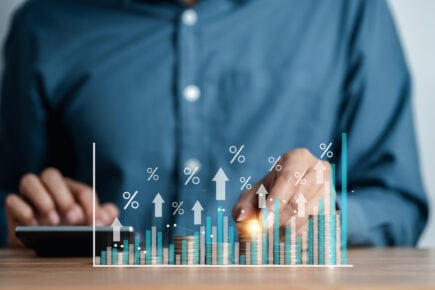 Compare current mortgage rates to find the lowest mortgage rate for your home buying needs.