What is limited company insurance?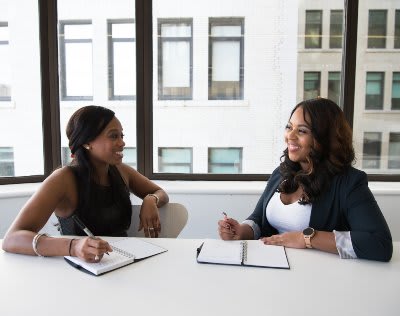 Limited company insurance is not one policy, but rather an insurance package that includes a variety of insurance products that can provide financial protection and compensation for your business.
As the nature of limited companies can vary so much, exactly what is included in a limited company insurance policy will depend on your business. The policies included in your limited company insurance might protect your business against everything from claims for personal injury and property damage to bad advice, and unexpected events, such as fire, theft and flood.
Limited company public liability insurance
Whatever the nature of your limited company, public liability insurance can be potentially one of the most useful types of cover you can take out, providing cover against claims from members of the public for personal injury or death, as well as loss or damage to their property.
Whether a customer slips on your shop floor and breaks an arm, or you accidentally scratch a client's car with a ladder, public liability insurance can cover legal expenses and compensation claims.
» MORE: Public liability insurance explained
Limited company professional indemnity insurance
If your business offers professional advice or services to clients, or handles their data or intellectual property, you may consider adding professional indemnity insurance to your policy.
Limited company professional indemnity insurance can provide financial protection if a client claims you are liable for their financial or professional loss that occurred as a result of using your services, or following your advice.
» COMPARE: Professional indemnity insurance
Limited company employers' liability insurance
The only type of insurance your limited company is legally required to have, and only if you have any staff, is employers' liability insurance. You will need a policy to cover you for at least £5 million, using an insurer authoristed by the Financial Conduct Authority (FCA). This covers you if an employee is injured, becomes ill, or their property is damaged while working for your business. It can also cover you if they cause an injury to a third party.
If you don't have employers' liability insurance, you could be fined £2,500 for every day you are not properly insured.
Other types of business insurance for limited companies
You may also consider cover to protect the physical assets of your business from loss, theft, or damage. You can protect your office, shop or storage facility with business buildings insurance, which could cover any repair or rebuilding costs. You may also consider to protect the contents of your business, including stock, tools and equipment, with business contents insurance and stock insurance.
Specialist insurance may be available for the tools of your trade, whether that's your own hammer or a hired-in plant such as a road roller. Whether your equipment is best protected in this way may depend on the industry you work in, so it may be something to consider discussing with your insurance provider.
Finally, one of the biggest threats businesses face today is a cyber attack. Cyber breaches and data loss can be seriously damaging, both financially and reputationally, so this may be something to consider adding cyber and data insurance to your policy.
» COMPARE: Business Insurance