Public Service Loan Forgiveness: What It Is, How It Works
PSLF discharges any remaining federal student loan balance after borrowers make 10 years' worth of payments.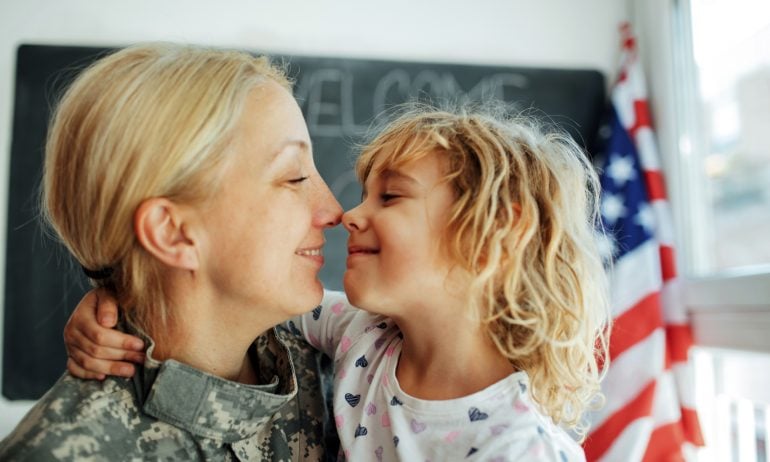 Many or all of the products featured here are from our partners who compensate us. This may influence which products we write about and where and how the product appears on a page. However, this does not influence our evaluations. Our opinions are our own. Here is a list of our partners and here's how we make money.
Public Service Loan Forgiveness is a federal program designed to encourage students to enter relatively low-paying careers like firefighting, teaching, government, nursing, public interest law, the military and religious work.
You must make 10 years' worth of payments while working for the government or a nonprofit before qualifying for tax-free forgiveness.
PSLF is worthwhile for graduates who plan to pursue a career in public service anyway, says Kristin Bhaumik, an associate director in the financial aid office at the University of Michigan. "Ten years is a very long time for most people to plan out their future just for loan forgiveness," she says.
You can use the on the federal student aid website to find out your eligibility based on the types of loans you have and your employer.
Federal student loan borrowers seeking PSLF don't need to make payments until the extended automatic forbearance expires on Jan. 31, 2022. As long as you're still working full-time for an eligible employer, those months of nonpayments will count toward the 120 payments needed to qualify PSLF. In other words, if you have not made payments since March 2020 and won't make another until October 2021, you are still .
Public Service Loan Forgiveness began in 2007, meaning the first batch of borrowers became eligible for relief in 2017.
Among all 726,811 applications for PSLF and TEPSLF ever submitted, only 8,429 (5,467 for PSLF and 2,962 for TEPSLF) have been deemed eligible for forgiveness, according to data from the Department of Education. That means only 1.16% of all applications have ever been approved.
The average balance of borrowers whose loans were discharged under PSLF was $82,804 and $43,879 for borrowers under TEPSLF.
As of July 1, 2021, religious workers are eligible for PSLF. This change is retroactive, which means all borrowers who made payments in the last 10 years under a qualifying repayment plan while working for a qualifying religious employer are eligible.
President Joe Biden, while campaigning in 2020, proposed updating the existing PSLF framework to qualify additional federal student loans and repayment options for PSLF and forgiving half of qualifying borrowers' balances. after five years.
Biden also proposed additional student loan forgiveness program for borrowers who provide public service that would not replace PSLF. Under the additional plan, eligible borrowers would see up to $50,000 forgiven; $10,000 of your debt would be automatically canceled for each year you perform eligible service for up to five years total. It's unclear how the two programs would operate in relation to one another.
Any proposals may or not happen and could change over time. It's unclear if the proposals would be enacted via executive action or congressional approval.
The Department of Education announced on July 23, 2021, it would begin soliciting feedback on the PSLF program. Borrowers can submit their stories and provide answers the following questions:
You can submit your story 
Most borrowers are denied because they don't meet the program's many requirements. But having your loans forgiven is possible if you follow the program's rules to a T.
Only loans that are part of the federal Direct Loan Program are eligible for PSLF. Private student loans aren't eligible.
You can  other types of federal student loans — Federal Family Education Loan loans or Perkins loans — to make them PSLF-eligible. Do this as soon as possible, because any progress made toward forgiveness will be erased when you consolidate.
If you qualify for , which offers forgiveness after five years of public service, pursue that option and don't consolidate your Perkins loans. You can still participate in PSLF with your other federal student loans.
Eligibility in the program depends less on the type of work you do and more on who your employer is. Qualifying employers include:
Complete an  to confirm that your employer qualifies. Send the form to FedLoan Servicing, the contractor that oversees PSLF for the department. When the form is processed, your loans will be transferred to FedLoan to be serviced going forward.
Submit a new form annually, or whenever you change jobs, to make sure you're on track for forgiveness. You're not required to submit the form every year, but it's a good idea to do so for your records. You can also apply for forgiveness once you're eligible and certify your employment retroactively.
You must work for your qualifying employer full time, which amounts to at least 30 hours per week. If you work part time for two qualifying employers and your time averages at least 30 hours per week, you might still be eligible.
To count toward PSLF, your payments must be made on the standard 10-year plan or on one of the four .
You'll save the most money if you make all qualifying payments on an income-driven plan. If you make all payments on the standard plan, you'll pay off the debt by the time you've made enough payments to qualify for PSLF.
Payments made on the graduated or extended federal repayment plans don't typically count toward PSLF. But under the  program, which the Trump administration rolled out in March 2018, payments made on those plans may still qualify.
You must make 120 monthly loan payments. These payments must be made:
Payments don't count if they're made while you're in school, in deferment or forbearance, during a grace period, or if your loans are delinquent or in default.
The payments do not need to be consecutive. For example, you could make some qualifying payments, pause payments through forbearance and then resume repayment, picking up where you left off.
You can also change jobs, switching between qualifying employers and nonqualifying employers. However, payments only count toward PSLF when you're working for a qualifying employer.
As of August 2020, lump-sum or early payments also count toward the 120 needed for forgiveness. You can do this multiple times each year up until your . For example, if your monthly bill was $100 and you paid $500, that would count for your next five payments.
Once you've met all of the above requirements, submit the . You must be working full time for a qualifying employer when you apply.
Along with the application, you'll need to submit an employment certification form for your current employer and each employer you had while making the 120 payments. If you've been completing these forms regularly, you'll need to submit only one for your current employer.
FedLoan Servicing will notify you when it receives your paperwork. You aren't required to make loan payments while it processes your application.
You're not alone if you don't meet PSLF's strict requirements. You also have other options: