What are Perkins Student Loans?
If you're still repaying Perkins loans, here are your options — including 100% loan forgiveness.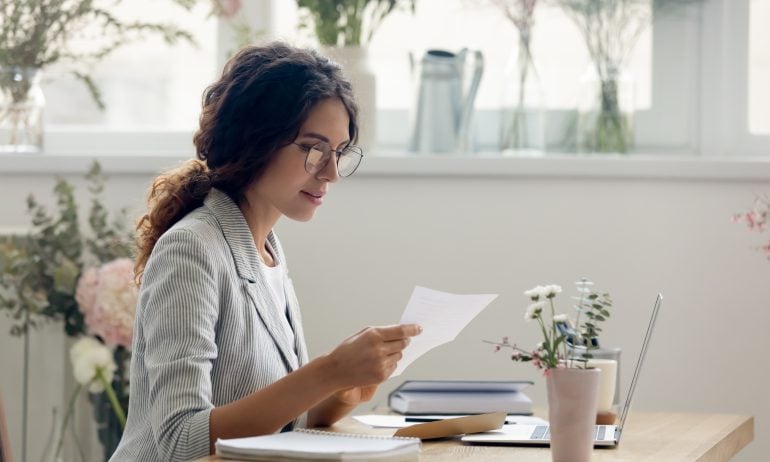 Many or all of the products featured here are from our partners who compensate us. This influences which products we write about and where and how the product appears on a page. However, this does not influence our evaluations. Our opinions are our own. Here is a list of our partners and here's how we make money.
Federal Perkins loans were available to undergraduate and graduate students with extreme financial need until 2018. The program began in the 1950s, first called National Defense Student Loans, then National Direct Student Loans, before assuming the Perkins moniker. Schools, not the government, disbursed federal Perkins loans.
Congress voted to end the program in 2017, and the last Perkins loans were disbursed on June 30, 2018.
In the final years of the program, eligible undergraduates were allowed to take out up to $27,500 in Perkins loans; graduate students could borrow an additional $32,500, for a lifetime maximum of $60,000 across undergraduate and graduate school. Every Perkins loan disbursed on or after Oct. 1, 1981 carries a fixed 5% interest rate.
Perkins loans were also subsidized, which means the government covered all interest that accrued while a borrower was in school and for a grace period after graduation. And unlike other federal student loans, they came with no origination fees.
Around 1.2 million borrowers are still repaying about $3.7 billion worth of Perkins debt, according to the latest data from the Federal Student Aid office. If you think you might have Perkins loans, here's what you need to know about this discontinued type of federal student loan.
How do I know if I have Perkins loans?
To find out if you have Perkins loans, log into your account on StudentAid.gov. You'll need your Federal Student Aid (FSA) ID and password to log in.
Once you get to your FSA dashboard, select "My Aid" from the dropdown menu. Under the "Loan Breakdown" section here, you can click "View Loans" and "View Loan Details" to see the detailed name of each of your federal student loans.
If you have a Perkins loan, the detailed loan name will include the word "Perkins."
Who holds my Perkins loans?
Federal Perkins loans were disbursed by the school you attended, so your school — or a student loan servicer hired by the school — typically holds and manages your Perkins loans.
In some cases, such as student loan default, a school may assign Perkins loans to the Education Department.
What are my Perkins repayment and relief options?
Since Perkins loans are usually held by schools or servicers that manage the loans on behalf of the school, repayment and relief options may vary depending on the school you attended. Typically, though, Perkins loan repayment plans split the loan amount into 10 years' worth of equal monthly payments that carry a 5% interest rate.
Perkins borrowers have a nine-month grace period after graduating, leaving school or dropping below half-time enrollment during which they don't have to make payments, and interest does not accrue. Schools (and their servicers) may also offer relief options like forbearance and deferments related to economic hardship, unemployment, illness, returning to school or active-duty military service.
Contact the school you attended or your student loan servicer to learn about the repayment and relief plans available for your school-owned Perkins loans.
Perkins loans can qualify for a unique student loan forgiveness program available only for this loan type. If you work a public service job for at least four to seven years (depending on the type of job), you could get up to 100% of your Perkins debt forgiven.
You can apply for a portion of your debt to be forgiven as early as your first completed year in a qualifying public service position. The program varies by profession; go to StudentAid.gov to find the amount of Perkins loan forgiveness for which you could qualify.
Should I consolidate my Perkins loans?
You must consolidate your Perkins loans into a Direct Consolidation Loan if you want access to income-driven repayment (IDR) plans. These plans can shrink your payments to as low as $0 per month depending on your income and extend your repayment period to up to 20 or 25 years – then eventually forgive your remaining debt.
However, consolidating your Perkins loan comes with a downside: you'll no longer be eligible for Perkins loan cancellation, which can forgive more debt — and do so more quickly — than PSLF. Consolidation could also lengthen your repayment period, which means you could pay more in interest over the long run.
IDR account adjustment for Perkins loans
Perkins loans are eligible for the IDR account adjustment, a one-time program that counts more past periods of repayment toward the number of months needed to reach IDR loan forgiveness.
The IDR account adjustment is automatic if the government holds your Perkins loans.
However, if your school holds your Perkins loans, you must consolidate them into a direct loan by the end of 2023 to qualify for the full benefits of the account adjustment. See if you're eligible for Perkins loan forgiveness before taking this step. Under the account adjustment, borrowers with federal student loans in repayment for at least 20 or 25 years are expected to see their remaining balance forgiven by the end of 2023; all others will see their payment counts updated in 2024.
Spot your saving opportunities
See your spending breakdown to show your top spending trends and where you can cut back.