Pros and Cons of Consolidating Student Loans
The pros of student loan consolidation include easier debt management and potentially a lower monthly payment.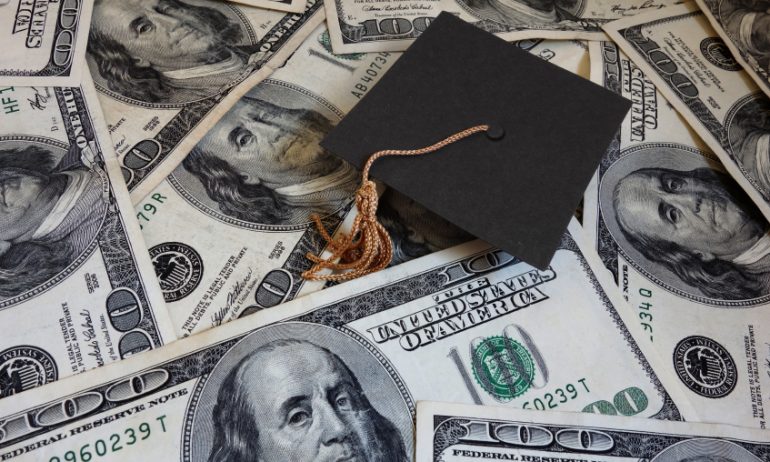 Many or all of the products featured here are from our partners who compensate us. This influences which products we write about and where and how the product appears on a page. However, this does not influence our evaluations. Our opinions are our own. Here is a list of our partners and here's how we make money.
Combining multiple student loans into a single loan with one monthly bill can help simplify repayment. But consolidation isn't the best choice for everyone, especially because it can't be undone.
Here are the pros and cons of consolidating student loans.
Pros of student loan consolidation
Pro: It will be easier to manage your debt
When you consolidate, you'll have only one loan payment to make instead of several. It's a good idea if you have an assortment of loans that add up to more than $10,000 and you're having trouble keeping track of them.
You can consolidate any federal loans you have after graduating into a single federal direct consolidation loan.
You can also consolidate privately by refinancing student loans. It means you can consolidate your private loans — as well as your federal loans — with a private bank, credit union or online lender. Refinancing is an option if you have a credit score in at least the high 600s and a steady income, and are unlikely to need the safeguards of federal loans, such as income-driven repayment and loan forgiveness.
Pro: You'll have more time to pay off your debt
The amount of time you have to pay back your federally consolidated loan will depend on how much you owe:
When you refinance privately, you could have your pick of multiple loan terms, depending on the company. A longer repayment term means a lower monthly payment.
Pro: You could get a lower monthly payment
A longer repayment term means you'll pay less each month. But you won't really save money since you'll pay more in interest over time.
You could also end up with a lower monthly payment if you refinance your loans with a private company. They assess your personal financial situation, including your credit score, and decide whether to give you a lower interest rate on the private loans you've taken out. A lower interest rate means you'll get a lower monthly payment.
Pro: It's the key to income-contingent repayment for parent borrowers
If you're having difficulty making payments on parent PLUS loans, consolidating into a new federal direct loan is the key to accessing an income-contingent repayment plan — the only income-driven plan offered to parent borrowers. This plan caps your payments at 20% of your discretionary income or the amount of your fixed monthly payments on a 12-year loan term, whichever is lower.
Pro: You can pick your federal loan servicer
When you first took out a federal student loan, you didn't get to choose the loan servicer. They're private companies contracted by the government to manage your loans. But if you're unhappy with your servicer and want to consolidate your federal loans, you can pick from one of nine servicers to manage your new direct loan moving forward.
Cons of student loan consolidation
Con: You might not save money
Consolidating your federal loans is a strategic move to help you manage your debt. If your repayment term is extended, your monthly payment will be lower but you'll pay more interest over time.
If you consolidate with the federal government, your new interest rate will be the weighted average of your federal loans' interest rates, rounded up to the next one-eighth of the percentage point.
Private refinancing could lower your interest rate — and thus lower your payment or shorten your repayment term.
Con: A longer repayment term means you pay more interest over time
An extended repayment term means saving money on your monthly payments, but it also means paying more in interest in the long run.
Let's say you took out four federal loans totaling $20,000. If you paid them off over a standard 10-year term, you would pay $193 per month and a total of $23,229, including interest. If you consolidated those loans after graduating, with an extended repayment term of 20 years, you would have a $111 monthly payment, but you'll end up paying $26,855 overall.
Con: Consolidating privately means you give up federal loan benefits
Federal loans often allow a host of deferment and forbearance options in case you lose your job or experience other financial hardships. They also offer income-driven repayment plans and loan forgiveness. Consolidating with a private refinanced loan could mean that you'll forfeit those protections and opportunities under the terms of the new loan.
What to consider before consolidating
If you're thinking about consolidating, take the time to understand:
• Exactly how much you owe.
• Which company you make payments to every month.
• How much you pay in interest and how long it will take you to pay off your loans at your current rate.
Then, compare how much you pay now with what you'll pay if you consolidate. When you know exactly what you would be getting into, you'll be much more likely to make the call that's best for you — and your checking account.
Use a consolidation calculator to find out what your payments would be by consolidating with the federal government or by refinancing with a private company.
Spot your saving opportunities
See your spending breakdown to show your top spending trends and where you can cut back.