Are you ready to open a bank account? Almost everyone can open a bank account at a Canadian bank or credit union, including non-residents living, working or going to school in Canada. It's an easy process that can be done in person or online in just a few steps.
Here's what you need to know about how to open a bank account.
How do I open a bank account in person?
The traditional way of opening a bank account is to go to the financial institution in person. A customer service representative will help you open an account in just a few minutes. It's a quick and easy process, and you don't need to have a job or have money to deposit right away. Just answer some personal questions (name, date of birth, address, etc.) and bring the required ID (see examples below). Once your account is open, you will receive a debit card and can start using it right away.
How do I open a bank account online?
With online banking becoming so popular, many banks (both traditional banks and online banks) now allow you to open a bank account online. The process is very similar to what you would do in person. You will need to answer personal questions and verify your identity with proper ID. Once you've completed the process, the bank will mail your debit card to you.
How old do I need to be to open a bank account?
Anyone with ID can open a bank account in Canada. However, different banks have different rules for children and youth. For example, suppose you're under the age of majority in your province or territory. In that case, you might not be able to open an account online, or you may need to open the account with a parent or legal guardian.
Most banks offer youth and student accounts designed for young Canadians. However, each bank has its own age restrictions and qualification rules for these accounts, so it's a good idea to look at a few options before choosing an account.
Best High Interests Savings Accounts in Canada
Compare all different saving accounts side-by-side and find out the highest rate that make your save more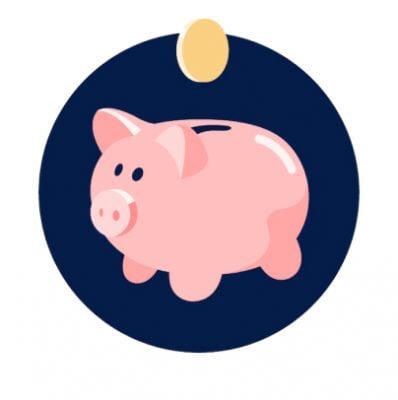 What do I need to open a bank account?
When you open a bank account in Canada, you will be asked for two forms of identification. The most commonly accepted types of ID include:
Valid Canadian driver's license
Valid Canadian passport
Canadian birth certificate
Social Insurance Number (SIN) card
Old age security card
Certificate of Indian status
Provincial or territorial health card
Certificate of Canadian Citizenship or Certification of Naturalization
Permanent Resident card or an Immigration, Refugees and Citizen Canada form IMM 1000, IMM 1442, or IMM 5292. Some banks may also accept form IMM 5688.
A document card with your photo and picture issued by select provincial and territorial authorities (find the list here)
If you don't have two forms of ID from the above list, you can use one item from the list above and one of the following as your second form of identification:
Employee card with a photo that has been issued by a well-known employer
Debit or bank card with your name and signature
Canadian credit card with your name and signature
Client card from the Canadian National Institute for the Blind with your photo and signature
Current foreign passport
If you're opening an account where you'll earn interest, such as a high interest savings account or Registered Retirement Savings Plan, you may also be asked for your SIN card (if it wasn't one of the pieces of ID you already provided). The interest you earn on these accounts is taxable, so the financial institution needs your SIN to report that income to the Canada Revenue Agency.
Note that you must show the original documents to open a bank account. Photocopies will not be accepted.
What if I don't have two pieces of ID?
If you don't have two pieces of ID from the lists above, you can ask the financial institution to have someone confirm your identity. Ideally, this person will be a member of that financial institution or well-known in the community.
What to consider when opening a bank account
When opening your first bank account, think about how you'll use it. If you want an account to handle day-to-day transactions, choose a chequing account. If you're planning to save up for something special, a savings account is your best option.
Keep in mind that not every bank offers the same options. Different banks and different accounts have various fees, interest rates, withdrawal limits, perks and more. Before you open a bank account, take the time to do a little bit of research to find the best financial institution and the best account for your specific needs.